Simpler Trading – Sam Shames – Ultimate Indicator Bundle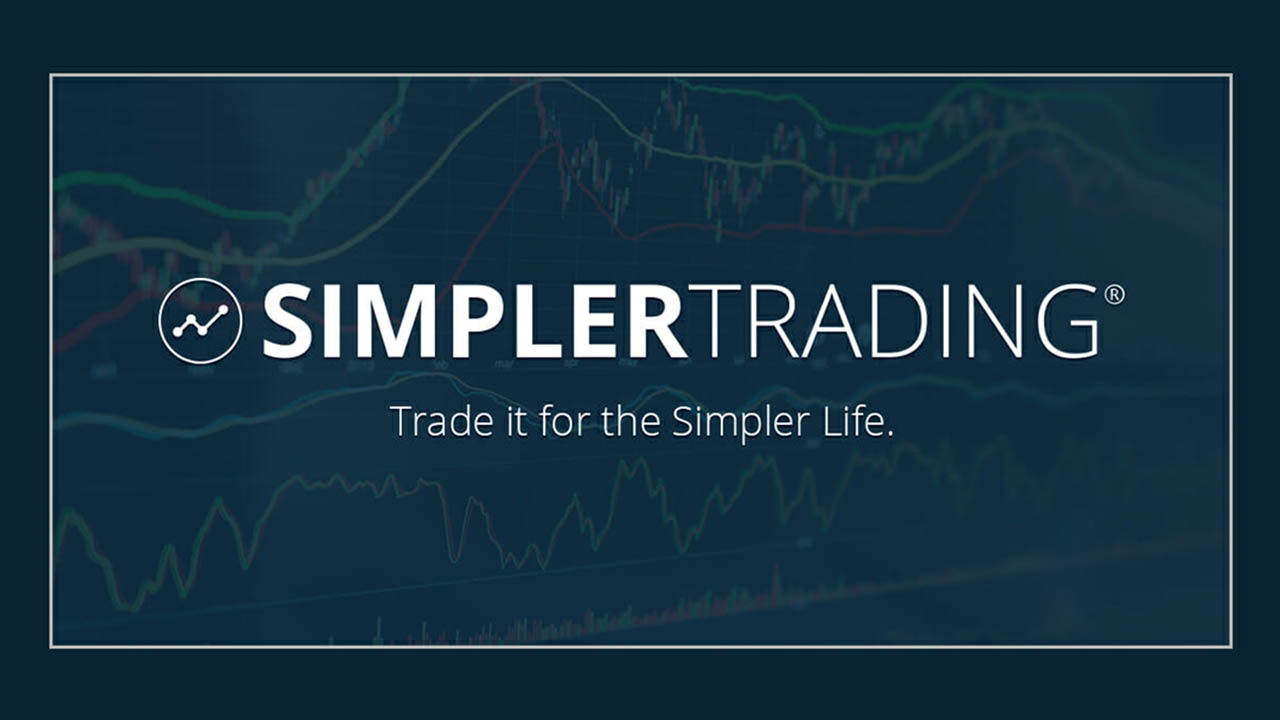 Premium
Learn online (no require download), easy download (Google Drive)

Ensure to get all files in the file list

Get free update course through your email

If you find a website cheaper than us, send it to us and we'll offer a cheaper price.

Last Updated Date: 07-27-2022
Simpler Trading - Sam Shames - Ultimate Indicator Bundle (7.81 GB)
Last Updated Date: 07-27-2022
Google Drive Proof
Simpler Trading - Sam Shames - Ultimate Indicator Bundle
Folders
4 - BONUS - Sam FANG ETF Formula
5 - 2 Pro Live Trading Days
6 - 2 Elite Live Trading Days
Files
1 - Strategy Class
Folders
Files
408ce7cf3d3c077297d918a73d3294e6.png
Strategy Session 1-15-22.mp4
ff5af8cb2ec6c7eaa8c66d2f7236613b.jpg
screencapture-simplertrading-blog-trading-tips-strategies-trend-oscillator-indicator-2022-01-17-20_48_58.png
screencapture-simplertrading-trend-2022-01-07-14_56_24.png
2 - TrendOscillator Pro
Files
Bonus Indicator Installation with Duncan Boggs.mp4
How to Download and Install Your Indicator for TOS.pdf
ST_TrendOscillatorPROSTUDY.ts
TrendOscillator Examples Explained.pdf
3 - HiLo Pro
Files
ST_HiLoPRO_IntradaySTUDY.ts
ST_HiLoPRO_WeeklySTUDY.ts
Sam_s ToS Chart Links.pdf
4 - BONUS - Sam FANG ETF Formula
Files
FANG Index Formula FINAL.xlsx
5 - 2 Pro Live Trading Days
Files
Sam Shames Ultimate Indicator Bundle PRO 1-19-2022 Part 1.mp4
Sam Shames Ultimate Indicator Bundle PRO 1-19-2022 Part 2.mp4
Sam Shames Ultimate Indicator Bundle PRO 1-20-2022.mp4
Sam_s ToS Chart Links.pdf
6 - 2 Elite Live Trading Days
Files
Sam Shames Ultimate Indicator Bundle ELITE Thu 1-27-2022 Part 1.mp4
Sam Shames Ultimate Indicator Bundle ELITE Thu 1-27-2022 Part 2.mp4
Sam Shames Ultimate Indicator Bundle ELITE Tue 1-25-2022.mp4
SamShames_1793_ChatLog_01252022.txt
Sam_s ToS Chart Links.pdf
1 - Strategy Class

408ce7cf3d3c077297d918a73d3294e6.png

2021 Story of the Week

01_03_22 - Story of the Week.pdf

06_13_21 - Story of the Week.pdf

06_20_21 - Story of the Week.pdf

06_27_21 - Story of the Week.pdf

07_05_21 - Story of the Week.pdf

07_12_21 - Story of the Week.pdf

07_19_21 - Story of the Week.pdf

08_02_21 - Story of the Week.pdf

08_09_21 - Story of the Week.pdf

08_16_21 - Story of the Week.pdf

08_23_21 - Story of the Week.pdf

08_30_21 - Story of the Week.pdf

09_06_21 - Story of the Week.pdf

09_13_21 - Story of the Week.pdf

09_20_21 - Story of the Week.pdf

09_27_21 - Story of the Week.pdf

10_18_21 - Story of the Week.pdf

10_25_21 - Story of the Week.pdf

11_01_21 - Story of the Week.pdf

11_07_21 - Story of the Week.pdf

11_15_21 - Story of the Week.pdf

11_29_21 - Story of the Week.pdf

12_06_21 - Story of the Week.pdf

12_13_21 - Story of the Week.pdf

12_20_21 - Story of the Week.pdf

Documents

Classroom Details - Sam Shame's Ultimate Indicator Bundle.pdf

Full Chart Indicators Explained.pdf

HiLo Oscillator.pdf

Scans.txt

Weekend Sector Checklist.pdf

Q_A Session 1-15-22.mp4

Readme.txt

Strategy Session 1-15-22.mp4

ff5af8cb2ec6c7eaa8c66d2f7236613b.jpg

screencapture-simplertrading-blog-trading-tips-strategies-trend-oscillator-indicator-2022-01-17-20_48_58.png

screencapture-simplertrading-trend-2022-01-07-14_56_24.png

2 - TrendOscillator Pro

Bonus Indicator Installation with Duncan Boggs.mp4

How to Download and Install Your Indicator for TOS.pdf

ST_TrendOscillatorPROSTUDY.ts

TrendOscillator Blog.pdf

TrendOscillator Examples Explained.pdf

3 - HiLo Pro

HiLoPRO Scan TOS.pdf

ST_HiLoPRO_DailySTUDY.ts

ST_HiLoPRO_IntradaySTUDY.ts

ST_HiLoPRO_WeeklySTUDY.ts

Sam_s ToS Chart Links.pdf

Sam_s ToS Scans.pdf

TOS Share Link.txt

4 - BONUS - Sam FANG ETF Formula

FANG Index Formula FINAL.xlsx

5 - 2 Pro Live Trading Days

HiLoPRO Scan TOS.pdf

Sam Shames Ultimate Indicator Bundle PRO 1-19-2022 Part 1.mp4

Sam Shames Ultimate Indicator Bundle PRO 1-19-2022 Part 2.mp4

Sam Shames Ultimate Indicator Bundle PRO 1-20-2022.mp4

Sam_s ToS Chart Links.pdf

Sam_s ToS Scans.pdf

6 - 2 Elite Live Trading Days

HiLoPRO Scan TOS.pdf

Sam Shames Ultimate Indicator Bundle ELITE Thu 1-27-2022 Part 1.mp4

Sam Shames Ultimate Indicator Bundle ELITE Thu 1-27-2022 Part 2.mp4

Sam Shames Ultimate Indicator Bundle ELITE Tue 1-25-2022.mp4

SamShames_1793_ChatLog_01252022.txt

Sam_s ToS Chart Links.pdf

Sam_s ToS Scans.pdf

SalesPage.txt
Get an Adaptive Momentum Edge With the HiLo Professional and TrendOscillator Professional Indicators
Get Sam's new and improved "dynamic momentum" instruments that permit him flip $80k into $320k in solely 12 months, for yearly positive factors of 300%. All merchants want an indicator that works in trending and non-trending markets.
Till now, that wasn't doable with conventional momentum instruments. That's why Sam spent years creating two easy instruments that may immediately determine whether or not a chart is trending or non-trending at a look.
It is a sport-changer as a result of now Sam all the time is aware of whether or not to take a pattern or a spread commerce (or simply keep out if there isn't a powerful sign).
Trading is like driving a automotive. How briskly you drive is determined by whether or not you're on a curvy or straight highway, proper? It's the identical within the markets. When your pattern indicators are aligned, it's just like the highway is straight so you'll be able to drive sooner.
Nevertheless, when the market is uneven, it's like a highway with hairpin turns so that you drive far more slowly.
That's why the TrendOscillator Professional and the HiLo Professional Indicators work collectively to immediately inform you whether or not the highway forward is straight or winding.
Sam makes use of his "dynamic" momentum instruments on daily basis to determine the "better of one of the best" setups and go on the remainder. This creates again-to-again revenue alternatives to "get in and money out."
Now, for the primary time, new and seasoned merchants alike can use Sam's instruments on any market or timeframe and adapt their buying and selling fashion to the present pattern circumstances.
Right here's extra of what you'll get on this unique new and Improved indicator bundle:
The best way to use the HiLo Professional and TrendOscillator Professional to immediately inform if a chart is trending
The best way to determine "good" traits at a look utilizing "pure" momentum
The best way to use TrendOscillator Professional divergence to anticipate pattern modifications on any chart
The breakthrough momentum indicator that LEADS pattern modifications
The best way to use the HiLo Professional indicator to commerce "Smiles and Frowns"
The best way to use the HiLo Professional indicator arrows to time trades in 3 easy steps
Additionally included, these indicators are designed particularly to work collectively.
More courses you might like