Karen Foo – Star Traders Forex Intermediate Course 1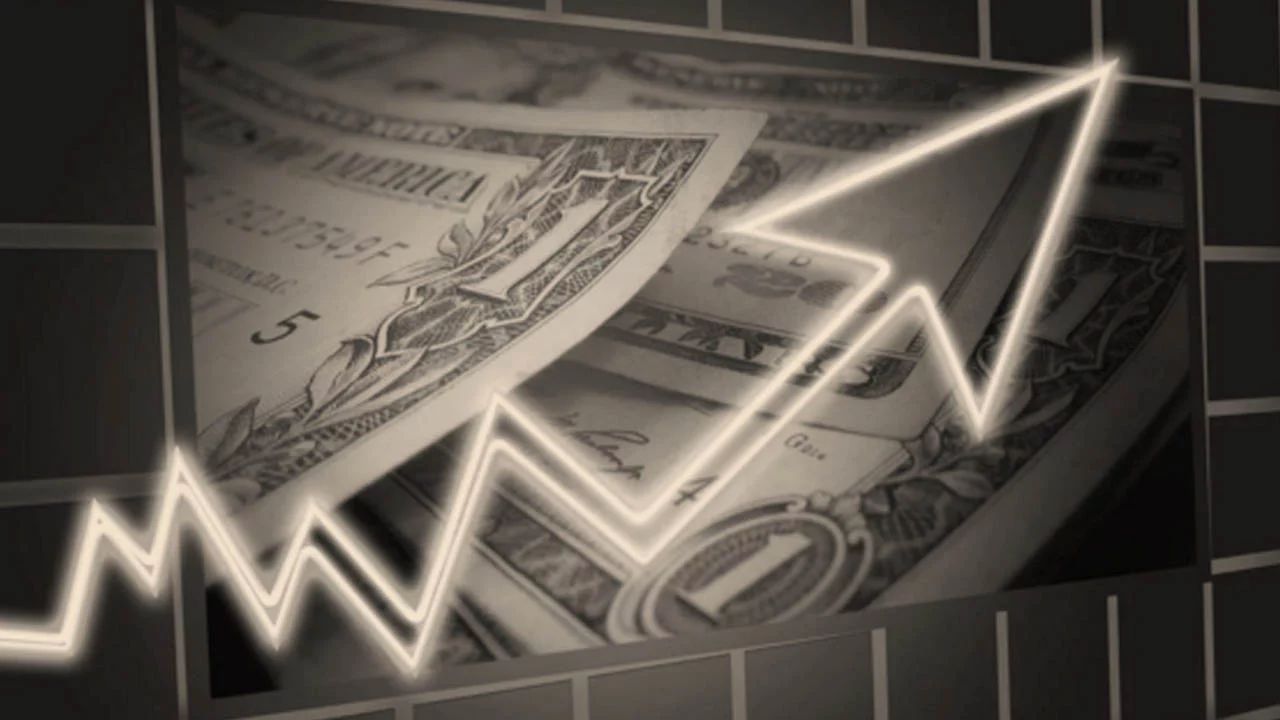 Premium
Learn online (no require download), easy download (Google Drive)

Ensure to get all files in the file list

Get free update course through your email

If you find a website cheaper than us, send it to us and we'll offer a cheaper price.

Last Updated Date: 03-18-2023

Course Size: 6.6 GB
Karen Foo – Star Traders Forex Intermediate Course 1 (6.6 GB)
Last Updated Date: 03-18-2023
Google Drive Proof
Karen Foo – Star Traders Forex Intermediate Course 1
Owner
Last modified
File size
Section 1 Introduction to Candlesticks & Indicators
Section 2 Trading With Moving Averages
Section 3 Trading With Support & Resistance
Section 4 Single Pattern Candlesticks Trading
Section 5 Double Pattern Candlesticks Trading
Section 6 Triple Pattern Candlesticks Trading
Section 7 Application of Technical Indicators for Confirmation
Section 8 Trendline Strategy Application
Section 9 Additional Confirmations
Karen Foo – Star Traders Forex Intermediate Course 1
BONUS Exercise
Course workbook Answer.pdf
me
Mar 18, 2023 me
1.7 MB
Course workbook_Intermediate Course I.pdf
me
Mar 18, 2023 me
3.9 MB
Karen Foo – Star Traders Forex Intermediate Course 1
Conclusion
me
Mar 18, 2023 me
864.5 KB
me
Mar 18, 2023 me
60.7 MB
me
Mar 18, 2023 me
495.2 MB
Information Pack on Samtrade FX Competition.pdf
me
Mar 18, 2023 me
306.6 KB
Karen Foo – Star Traders Forex Intermediate Course 1
Section 1 Introduction to Candlesticks & Indicators
Lesson 1 Introduction to Candlestick Trading.mp4
me
Mar 18, 2023 me
240 MB
Lesson 2 Introduction to Continuation Patterns.mp4
Lesson 3 Introduction to Reversal Patterns.mp4
me
Mar 18, 2023 me
207 MB
Lesson 4 Principles of Technical Indicators (Part 1).mp4
me
Mar 18, 2023 me
214.7 MB
Lesson 5 Principles of Technical Indicators (Part 2).mp4
me
Mar 18, 2023 me
170.4 MB
me
Mar 18, 2023 me
1.6 MB
Karen Foo – Star Traders Forex Intermediate Course 1
Section 2 Trading With Moving Averages
Lesson 6 Moving Averages Application (Part I).mp4
me
Mar 18, 2023 me
147.8 MB
Lesson 7 Moving Averages Application (Part II).mp4
me
Mar 18, 2023 me
120.9 MB
Lesson 8 Spotting False Moving Average Signals.mp4
me
Mar 18, 2023 me
60.7 MB
me
Mar 18, 2023 me
1.8 MB
Karen Foo – Star Traders Forex Intermediate Course 1
Section 3 Trading With Support & Resistance
Lesson 9 Support & Resistance (Part I).mp4
me
Mar 18, 2023 me
151.8 MB
Lesson 10 Support & Resistance (Part II).mp4
me
Mar 18, 2023 me
154.1 MB
me
Mar 18, 2023 me
1.3 MB
Karen Foo – Star Traders Forex Intermediate Course 1
Section 4 Single Pattern Candlesticks Trading
me
Mar 18, 2023 me
261.7 MB
me
Mar 18, 2023 me
107.8 MB
me
Mar 18, 2023 me
144.3 MB
me
Mar 18, 2023 me
240.6 MB
me
Mar 18, 2023 me
106.5 MB
me
Mar 18, 2023 me
137.9 MB
me
Mar 18, 2023 me
113 MB
me
Mar 18, 2023 me
163.5 MB
me
Mar 18, 2023 me
95.9 MB
me
Mar 18, 2023 me
3.3 MB
Karen Foo – Star Traders Forex Intermediate Course 1
Section 5 Double Pattern Candlesticks Trading
me
Mar 18, 2023 me
167.4 MB
me
Mar 18, 2023 me
170.8 MB
me
Mar 18, 2023 me
79.4 MB
me
Mar 18, 2023 me
155.7 MB
me
Mar 18, 2023 me
1.9 MB
Karen Foo – Star Traders Forex Intermediate Course 1
Section 6 Triple Pattern Candlesticks Trading
me
Mar 18, 2023 me
84.5 MB
me
Mar 18, 2023 me
71.1 MB
me
Mar 18, 2023 me
63.2 MB
me
Mar 18, 2023 me
55.8 MB
me
Mar 18, 2023 me
101.2 MB
me
Mar 18, 2023 me
1.6 MB
Karen Foo – Star Traders Forex Intermediate Course 1
Section 7 Application of Technical Indicators for Confirmation
Lesson 29 Confirmation Indicator (Part I).wmv
me
Mar 18, 2023 me
154.9 MB
Lesson 30 Confirmation Indicator (Part II).wmv
me
Mar 18, 2023 me
81.8 MB
Lesson 31 Confirmation Indicator (Part III).mp4
me
Mar 18, 2023 me
0.9 GB
Lesson 32 Confirmation Indicator (Part IV).wmv
me
Mar 18, 2023 me
64.5 MB
Lesson 33 Confirmation Indicator (Part V).wmv
me
Mar 18, 2023 me
152.7 MB
Lesson 34 Confirmation Indicator (Part VI).wmv
me
Mar 18, 2023 me
145.3 MB
me
Mar 18, 2023 me
2.9 MB
Karen Foo – Star Traders Forex Intermediate Course 1
Section 8 Trendline Strategy Application
Lesson 35 Introduction to Trendlines (Part I).wmv
me
Mar 18, 2023 me
51.5 MB
Lesson 36 Introduction to Trendlines (Part II).wmv
me
Mar 18, 2023 me
76.9 MB
Lesson 37 Trendline trading with confirmation (Part I).wmv
me
Mar 18, 2023 me
74.6 MB
Lesson 38 Trendline trading with confirmation (Part II).wmv
me
Mar 18, 2023 me
109.6 MB
Lesson 39 Adjusting trendlines.wmv
me
Mar 18, 2023 me
56.9 MB
Lesson 40 How to avoid false breakouts.wmv
me
Mar 18, 2023 me
140.6 MB
Notes (section 8).bak.pdf
me
Mar 18, 2023 me
2.6 MB
Karen Foo – Star Traders Forex Intermediate Course 1
Section 9 Additional Confirmations
Lesson 41 Multiple Candlestick Pattern Trading.wmv
me
Mar 18, 2023 me
46.4 MB
Lesson 42 Multi-time frame analysis.wmv
me
Mar 18, 2023 me
109.4 MB
Lesson 43 Non-trading sessions.wmv
me
Mar 18, 2023 me
91.4 MB
Notes (section 9).bak.pdf
me
Mar 18, 2023 me
1.3 MB
Star Traders Forex Intermediate (*1*) I
Candlestick Buying and selling With Affirmation
This course is specifically made for merchants who need to commerce with a easy and confirmed technique with confidence and precision.
A variety of merchants lose in buying and selling as a result of they over-complicate their methods or they don't have a confirmed buying and selling plan that may assist them develop the self-discipline to generate constant earnings.
On this course, you'll not solely discover ways to turn into an impartial dealer, additionally, you will discover ways to exit the commerce at applicable ranges to raised handle your threat.
What Will I Study
Find out how to use candlesticks in the suitable context for entry
Recognizing false candlestick alerts
Affirmation indicators for candlesticks buying and selling
Find out how to use indicators the suitable manner & spot the false alerts
Recognizing legit & false breakouts
Choosing the right indicators to fit your buying and selling persona
More courses you might like