Andriy Boychuk – Flowium – Klaviyo Mastery 2.0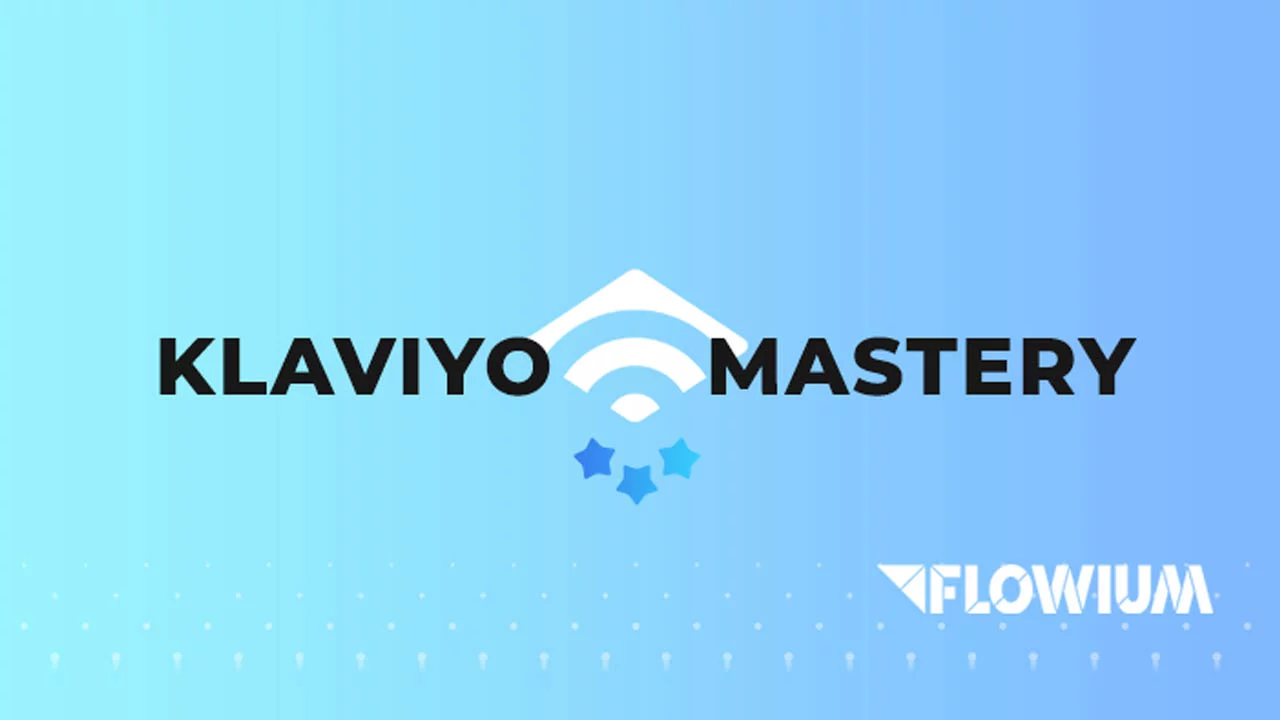 Premium
Learn online (no require download), easy download (Google Drive)

Ensure to get all files in the file list

Get free update course through your email

If you find a website cheaper than us, send it to us and we'll offer a cheaper price.

Last Updated Date: 03-20-2023

Course Size: 1.9 GB
Andriy Boychuk – Flowium – Klaviyo Mastery 2.0 (1.9 GB)
Last Updated Date: 03-20-2023
Google Drive Proof
Andriy Boychuk – Flowium – Klaviyo Mastery 2.0
Owner
Last modified
File size
01-Module 1 - Introduction
02-Module 2- Klaviyo Setup
Andriy Boychuk – Flowium – Klaviyo Mastery 2.0
01-Module 1 - Introduction
me
Mar 20, 2023 me
46.3 MB
02-About Andriy & Flowium.mp4
me
Mar 20, 2023 me
20.5 MB
03-Why do I create this course.mp4
me
Mar 20, 2023 me
5.3 MB
04-Email Marketing Importance.mp4
me
Mar 20, 2023 me
17.2 MB
07-General Klaviyo Overview.mp4
me
Mar 20, 2023 me
86.9 MB
Andriy Boychuk – Flowium – Klaviyo Mastery 2.0
02-Module 2- Klaviyo Setup
01-Klaviyo Setup Checklist.pdf
me
Mar 20, 2023 me
56.4 KB
01-Setup Checklist Overview.mp4
me
Mar 20, 2023 me
21.6 MB
02a-CAN-SPAM act compliance.mp4
me
Mar 20, 2023 me
16.9 MB
02b-How to Prevent Your Emails from Being Clipped.mp4
me
Mar 20, 2023 me
179 MB
me
Mar 20, 2023 me
50.7 MB
me
Mar 20, 2023 me
26.6 MB
05-Email Preference Page - Setup.mp4
me
Mar 20, 2023 me
101.9 MB
me
Mar 20, 2023 me
28.8 KB
06-Email Preference Page - Segments.mp4
me
Mar 20, 2023 me
56.7 MB
me
Mar 20, 2023 me
25.7 MB
me
Mar 20, 2023 me
26.9 MB
me
Mar 20, 2023 me
23.8 MB
10-Email Framework + Template.mp4
me
Mar 20, 2023 me
133.5 MB
me
Mar 20, 2023 me
10.3 KB
me
Mar 20, 2023 me
46.5 MB
me
Mar 20, 2023 me
40.4 MB
13-Transactional Emails.mp4
me
Mar 20, 2023 me
91.4 MB
Andriy Boychuk – Flowium – Klaviyo Mastery 2.0
03-Module 3 - Flows
01-Customer Life Cycle.mp4
me
Mar 20, 2023 me
17.2 MB
me
Mar 20, 2023 me
5.7 MB
03-How to create a flow.mp4
me
Mar 20, 2023 me
50.9 MB
04-Trigger, Flow and Email Filters.mp4
me
Mar 20, 2023 me
46.4 MB
05-Klaviyo Flow Library.mp4
me
Mar 20, 2023 me
31.6 MB
06-High Priority Flows.mp4
me
Mar 20, 2023 me
5.7 MB
07-Abandonment Cart Flow.mp4
me
Mar 20, 2023 me
212 MB
08-Browser Abandonment Flow.mp4
me
Mar 20, 2023 me
31.1 MB
09-Medium Priority Flows.mp4
me
Mar 20, 2023 me
3.6 MB
10-Pre-Purchase (aka Welcome).mp4
me
Mar 20, 2023 me
5.7 MB
11-Post Purchase [New Customer].mp4
me
Mar 20, 2023 me
14.5 MB
me
Mar 20, 2023 me
25.7 MB
13-Low Priority Flows.mp4
me
Mar 20, 2023 me
2.3 MB
14-2X Buyer [Repeat Customer].mp4
me
Mar 20, 2023 me
5.9 MB
me
Mar 20, 2023 me
15.7 MB
me
Mar 20, 2023 me
36.8 MB
Andriy Boychuk – Flowium – Klaviyo Mastery 2.0
04-Module 4 - Campaigns
01-How to create campaigns.mp4
me
Mar 20, 2023 me
40.5 MB
me
Mar 20, 2023 me
68.8 MB
me
Mar 20, 2023 me
17.5 MB
04-Campaign Scheduling Options.mp4
me
Mar 20, 2023 me
52.8 MB
05-Schedule and Planning.mp4
me
Mar 20, 2023 me
25.6 MB
06-Campaign Inspirations.mp4
me
Mar 20, 2023 me
5.2 MB
me
Mar 20, 2023 me
13.7 KB
07-Campaign Benchmarks.mp4
me
Mar 20, 2023 me
27.7 MB
Andriy Boychuk – Flowium – Klaviyo Mastery 2.0
05-Module 5 - Forms
me
Mar 20, 2023 me
3.9 MB
me
Mar 20, 2023 me
92.2 MB
Andriy Boychuk – Flowium – Klaviyo Mastery 2.0
06-Module 6 - Conclusion
02-Progress vs Perfection.mp4
me
Mar 20, 2023 me
5.3 MB
me
Mar 20, 2023 me
4.1 MB
me
Mar 20, 2023 me
18.9 KB
me
Mar 20, 2023 me
6.4 MB
me
Mar 20, 2023 me
20.8 KB
KLAVIYO MASTERY 2.0
A step-by-step course that will help you arrange, use,
and grasp Klaviyo in per week or much less.
No stress.
No technical confusion.
No overwhelming nonsense.
JOIN COURSES WAITING LIST
WHAT YOU'LL LEARN
Throughout six distinct course modules, you'll be taught to:
Grasp the technical stuff: I am going to stroll you thru the technical setup and know-how required to unlock the complete potential of Klaviyo.
Arrange the foundational automated electronic mail flows to make sure the best doable return on funding.
Arrange, schedule and cut up take a look at campaigns.
Use kinds to gather electronic mail subscribers and develop your record.
WHO THIS COURSE IS FOR
That is the proper course for eCommerce enterprise homeowners, in addition to entrepreneurs who wish to develop their Klaviyo expertise.
Hello, I'm Andriy
I'm the founding father of Flowium, one of many prime eCommerce electronic mail advertising companies. Over time, my staff and I've arrange a whole lot of Klaviyo accounts and taught numerous purchasers to grasp the software program.
The purchasers I work with are at all times impressed with the Klaviyo software program and excited by its many options however aren't positive the right way to benefit from all the things it might probably do.
In 2017 I made a decision to share my information and expertise with others so I created and printed Klaviyo Grasp 1.0 on Udemy. Since then, multiple hundred and fifty enterprise homeowners and freelancers have used it to degree up their Klaviyo expertise.
We just lately revised and improved the course to account for brand new options and different updates in Klaviyo.
More courses you might like