Van Tharp – Core Long-Term Trading Systems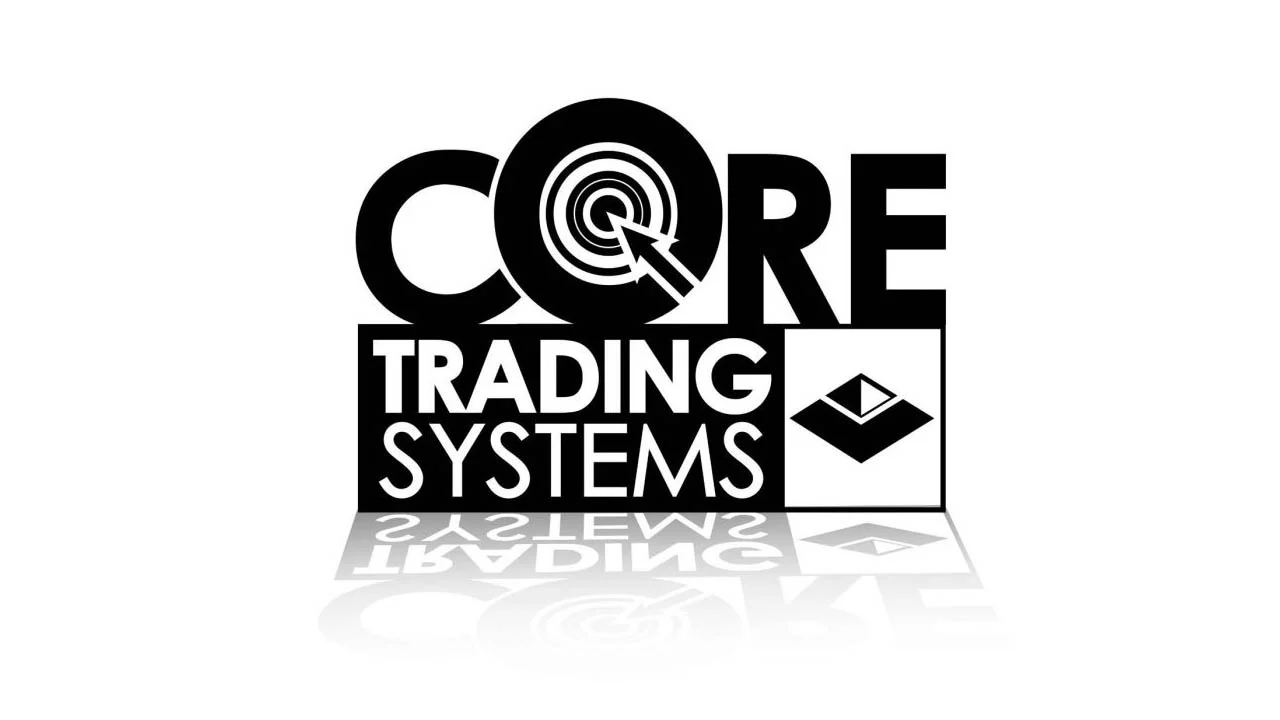 Premium
Learn online (no require download), easy download (Google Drive)

Ensure to get all files in the file list

Get free update course through your email

If you find a website cheaper than us, send it to us and we'll offer a cheaper price.

Last Updated Date: 06-27-2023
Van Tharp - Core Long-Term Trading Systems (2.1 GB)
Last Updated Date: 06-27-2023
Google Drive Proof
Van Tharp - Core Long-Term Trading Systems
Owner
Last modified
File size
2. Bonus Chapter X of Tharp Think on Position Sizing
3. Core Systems Updates 2017
Core Trading Systems Files
Lecture Follow Along Document - VTI Core Course 2014.pdf
me
Jun 27, 2023 me
2.1 MB
Van Tharp - Core Long-Term Trading Systems
1. Video Lectures
01-Adult Learning Theory.mp4
me
Jun 27, 2023 me
288.9 MB
02-Self-System-Market.wmv - Google Drive.mp4
me
Jun 27, 2023 me
137.9 MB
03-Market Conditions.wmv - Google Drive.mp4
me
Jun 27, 2023 me
127.3 MB
04-Systems Summary.wmv - Google Drive.mp4
me
Jun 27, 2023 me
119.6 MB
05-Passive Asset Allocation I.wmv - Google Drive.mp4
me
Jun 27, 2023 me
117.6 MB
06-Passive Asset Allocation II.wmv - Google Drive.mp4
me
Jun 27, 2023 me
125.4 MB
07-World Market Model.wmv - Google Drive.mp4
me
Jun 27, 2023 me
152.1 MB
08-Harry Browne_s Permanent Portfolio.wmv - Google Drive.mp4
me
Jun 27, 2023 me
173.8 MB
09-Variations on the Permanent Portfolio.wmv - Google Drive.mp4
me
Jun 27, 2023 me
40.5 MB
10-Concepts Behind BMR.wmv - Google Drive.mp4
me
Jun 27, 2023 me
112.9 MB
11-Concepts Behind BMR Part II.wmv - Google Drive.mp4
me
Jun 27, 2023 me
126.2 MB
12-Quarterly Rebalancing System.wmv - Google Drive.mp4
me
Jun 27, 2023 me
124.9 MB
13-Monthly Rebalancing System.wmv - Google Drive.mp4
me
Jun 27, 2023 me
173.8 MB
14-C14 Portfolio Allocation Excercise.mp4
me
Jun 27, 2023 me
75.6 MB
15-Concluding Remarks.wmv - Google Drive.mp4
me
Jun 27, 2023 me
85.5 MB
Van Tharp - Core Long-Term Trading Systems
2. Bonus Chapter X of Tharp Think on Position Sizing
Part X Position Sizing to Meet Your Objectives.mp4
me
Jun 27, 2023 me
93.8 MB
Van Tharp - Core Long-Term Trading Systems
3. Core Systems Updates 2017
Extensions to the BMR System and Updates to the Spreadsheet Tool.mp4
me
Jun 27, 2023 me
56.6 MB
Long Term Strategy Idea, All Asset Portfolio.mp4
me
Jun 27, 2023 me
29.7 MB
Van Tharp - Core Long-Term Trading Systems
Core Trading Systems Files
Owner
Last modified
File size
Van Tharp - Core Long-Term Trading Systems
Core Trading Systems Files
Bonus Materials
331 631 333 Spreadsheets - VTI Core Course 2015-0701.xlsm
me
Jun 27, 2023 me
2.1 MB
BMR Simple Spreadsheet - VTI Core Course 2014-0701.xlsm
me
Jun 27, 2023 me
475.3 KB
Passive Asset Allocation Exercise.xls
me
Jun 27, 2023 me
96.5 KB
World Market Model - VTI Core Course 2015-0821.xlsm
me
Jun 27, 2023 me
2.1 MB
Van Tharp - Core Long-Term Trading Systems
Core Trading Systems Files
Core Updates
VTI Core Elearning Course Update 2018 All Asset Strategy.pdf
me
Jun 27, 2023 me
3.1 MB
VTI Core Elearning Course Update 2018 BMR Simple Spreadsheet.xlsm
me
Jun 27, 2023 me
186.4 KB
VTI Core Elearning Course Update 2019 Portfolio MA - IYY vs DIA.pdf
me
Jun 27, 2023 me
2.6 MB
VTI Core Elearning Course Update 2019 Portfolio MA Strategy.pdf
me
Jun 27, 2023 me
1.9 MB
VTI Core Elearning Course Update 2019 Summary.pdf
me
Jun 27, 2023 me
206.2 KB
Van Tharp - Core Long-Term Trading Systems
Core Trading Systems Files
Other Reference
Blank Learning Journal Pages - VTI Core Course.pdf
me
Jun 27, 2023 me
70.6 KB
Browne Permanent Portfolio Summary - VTI Core Course.pdf
me
Jun 27, 2023 me
340.9 KB
FAQ Core Trading Systems eLearning Course 2015-0701.pdf
me
Jun 27, 2023 me
39.5 KB
Market Classification System - VTI Core Course.pdf
me
Jun 27, 2023 me
60.5 KB
Monthly Rebalancing Research Report - VTI Core Course.pdf
me
Jun 27, 2023 me
434.5 KB
Portfolio Results Tables - VTI Core Course.pdf
me
Jun 27, 2023 me
172.9 KB
Systems Portfolio Components - VTI Core Course.pdf
me
Jun 27, 2023 me
254.5 KB
World Market Model Shell - VTI Coure Course.pdf
me
Jun 27, 2023 me
28.6 KB
Van Tharp - Core Long-Term Trading Systems
Core Trading Systems Files
System Rules
1-System Rules - Passive Asset Allocation - VTI Core Course.pdf
me
Jun 27, 2023 me
82.9 KB
2-System Rules - Browne Permanent Portfolio - VTI Core Course.pdf
me
Jun 27, 2023 me
501.2 KB
3-System Rules - Quarterly Rebalancing - VTI Core Course.pdf
me
Jun 27, 2023 me
62.2 KB
4-System Rules - Monthly Momentum 331 - VTI Core Course.pdf
me
Jun 27, 2023 me
50.1 KB
5-System Rules - Monthly Momentum 631 - VTI Core Course.pdf
me
Jun 27, 2023 me
49.9 KB
6-System Rules - Blended Monthly Rebalancing - VTI Core Course.pdf
me
Jun 27, 2023 me
288.7 KB
7-Manual Process - BMR.pdf
me
Jun 27, 2023 me
11.9 KB
Core Lengthy-Time period Trading Systems: Market Outperformance and Absolute Returns
Would you want your cash to generate income—even when the market goes down?
You may! And, it might take as little as a couple of minutes per week. Be taught low-upkeep programs to earn constant returns utilizing longer-time period buying and selling.
With almost 7 hours of video and downloadable companion paperwork you'll study Dr. Ken Lengthy's lengthy-time period programs in your personal house, at your personal tempo, and for half the price of our in-particular person occasion!
Actually Core Trading Systems:
Do you've gotten a retirement account with restricted allocation selections and restrictions on how typically you'll be able to swap funds?
Do you take into account your self an investor moderately than a dealer however imagine you possibly can handle your cash extra actively to enhance returns?
Would you like a portion of your fairness producing constant returns on an intermediate and lengthy-time period foundation?
Do you wish to diversify your returns throughout time horizons and wish some longer-time period programs?
Do you've gotten a demanding full-time job however need higher returns than your cash supervisor or advisor has supplied?
Should you answered sure to a number of of those questions, then the eLearning course, Core Trading Systems: Market Outperformance and Absolute Returns, might be match to your wants.
Over the past decade, Dr. Ken Lengthy has taught Van Tharp Institute workshops about buying and selling programs with intermediate to lengthy-time period holding intervals. Over these years, his buying and selling programs have improved dramatically. In the previous couple of years, he has designed what he considers his greatest intermediate buying and selling system, and curiously sufficient, it has a quite simple algorithm.
As a steady learner himself, Ken reads always and has targeted a few of that point over time on intermediate/lengthy-time period system growth – from each a conventional orientation and from some extra unconventional sources. By combining numerous varied concepts he has gathered from tutorial analysis, from analysts, from his private investing expertise, and from his Tortoise Mastermind group of merchants, he has created a gaggle of buying and selling programs that allows somebody to outperform the market on a constant and lengthy-time period foundation – all with a minor quantity of labor. "Minor" quantity of labor, on this case, means an hour monthly – or much less. Ken's programs require changes to positions as typically as as soon as a month or as occasionally as yearly.
For every system he presents, Ken gives the logic, tutorial analysis on the technique, the lengthy-time period outcomes, and his private expertise buying and selling the system.
More courses you might like