Tim Denning – LinkedIn Mastery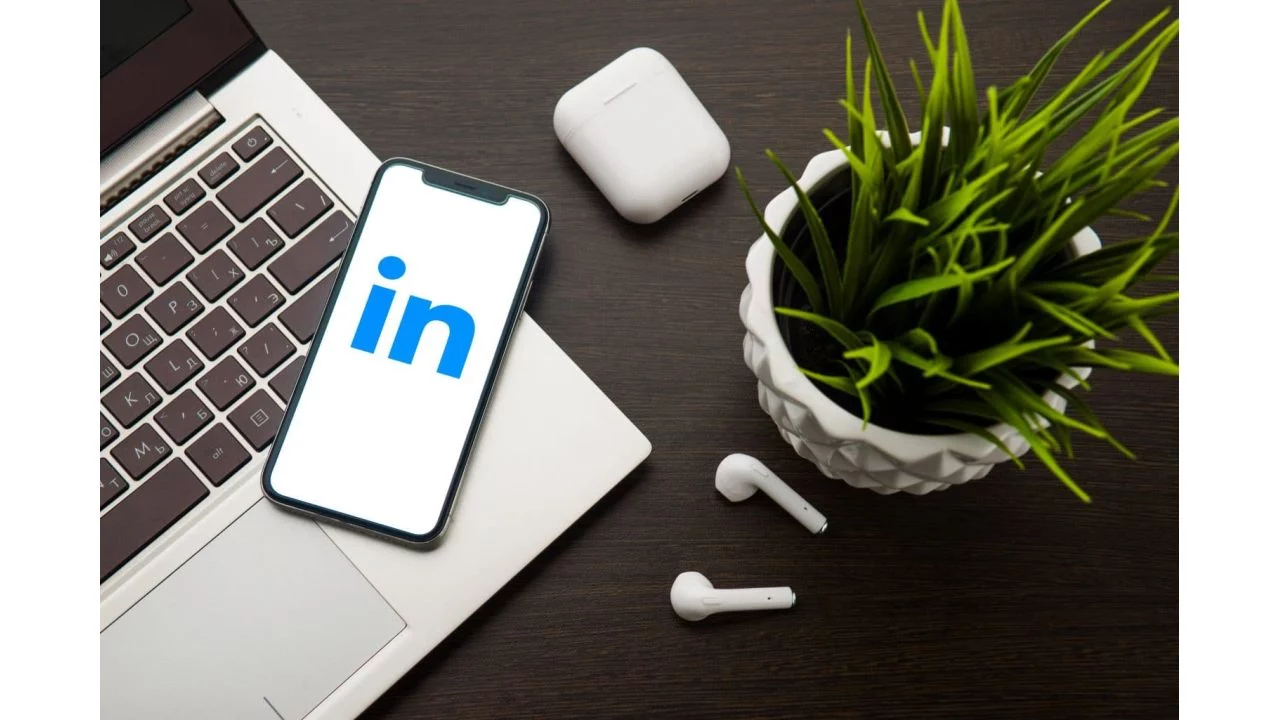 Premium
Learn online (no require download), easy download (Google Drive)

Ensure to get all files in the file list

Get free update course through your email

If you find a website cheaper than us, send it to us and we'll offer a cheaper price.

Last Updated Date: 07-22-2023
Tim Denning – LinkedIn Mastery (12.8 GB)
Last Updated Date: 07-22-2023
Google Drive Proof
Tim Denning – LinkedIn Mastery
Owner
Last modified
File size
Tim Denning – LinkedIn Mastery
01-LinkedIn Mastery
Owner
Last modified
File size
01-The 15-Minute LinkedIn Content Creator - Main Course
02-The 15-Minute LinkedIn Content Creator - Bonus Updates Spring 2022
03-The 15-Minute LinkedIn Content Creator - Bonus Fall 2022 Updates
04-2023 Updates & Student Case Studies
Tim Denning – LinkedIn Mastery
01-LinkedIn Mastery
01-The 15-Minute LinkedIn Content Creator - Main Course
Lesson 0 - Why LinkedIn is a Great Platform to Build On.mp4
me
Jul 22, 2023 me
130.7 MB
Lesson 1 - Understanding Your Goal (Part 1).mp4
me
Jul 22, 2023 me
177.1 MB
Lesson 1 - Understanding Your Goal (Part 2).mp4
me
Jul 22, 2023 me
116 MB
Lesson 2 – Create a Profile That 10Xs Your Content.mp4
me
Jul 22, 2023 me
183.4 MB
Lesson 3 - Pick a LinkedIn-Specific Topic That Works (Part 1).mp4
me
Jul 22, 2023 me
327.1 MB
Lesson 3 - Pick a LinkedIn Specific Topic That Works (Part 2).mp4
me
Jul 22, 2023 me
280.6 MB
Lesson 4 - Pick Your Format What Works and What Doesn't (Part 1).mp4
me
Jul 22, 2023 me
339.7 MB
Lesson 4 - Pick Your Format What Works and What Doesn't (Part 2).mp4
me
Jul 22, 2023 me
201.5 MB
Lesson 5 – How to Create Content in the LinkedIn Voice.mp4
me
Jul 22, 2023 me
212.5 MB
Lesson 6 - How to Build an Audience on LinkedIn (Part 1).mp4
me
Jul 22, 2023 me
270.7 MB
Lesson 6 - How to Build an Audience on LinkedIn (Part 2).mp4
me
Jul 22, 2023 me
228.4 MB
Lesson 7 - Idea Generation that Works (Part 1).mp4
me
Jul 22, 2023 me
440.8 MB
Lesson 7 - Idea Generation that Works (Part 2).mp4
me
Jul 22, 2023 me
338.6 MB
Lesson 8 - Advanced Techniques to Level Up Your Content (Part 1).mp4
me
Jul 22, 2023 me
421.9 MB
Lesson 8 - Advanced Techniques to Level Up Your Content (Part 2).mp4
me
Jul 22, 2023 me
445.2 MB
Lesson 9 - Create a System for Your Content Creation (Part 1).mp4
me
Jul 22, 2023 me
300.8 MB
Lesson 9 Create a System for Your Content Creation (Part 2).mp4
me
Jul 22, 2023 me
262.4 MB
Lesson 10 - How to Take Your Audience OFF .mp4
me
Jul 22, 2023 me
357.7 MB
Lesson 11 - How to Make Money on LinkedIn (Part 1).mp4
me
Jul 22, 2023 me
297.9 MB
Lesson 11 - How to Make Money on LinkedIn (Part 2).mp4
me
Jul 22, 2023 me
180.8 MB
Lesson 12 - Things to Avoid on LinkedIn.mp4
me
Jul 22, 2023 me
93.1 MB
Lesson 13 - Closing Thoughts + A Challenge.mp4
me
Jul 22, 2023 me
185.4 MB
Tim Denning – LinkedIn Mastery
01-LinkedIn Mastery
02-The 15-Minute LinkedIn Content Creator - Bonus Updates Spring 2022
01-Bonus Lesson 1 - Using Creator Mode to Help You Grow.ts
me
Jul 22, 2023 me
36.1 MB
02-Bonus Lesson 2 - LinkedIn Newsletters A Potential Gamechanging Feature.mp4
me
Jul 22, 2023 me
210.5 MB
03-Bonus Lesson 3 - How NOT to Lose Your LinkedIn Account.ts
me
Jul 22, 2023 me
55.5 MB
04-Bonus Lesson 4 - Growth Hack for Turning LinkedIn Followers into Email Subscribers.ts
me
Jul 22, 2023 me
39.2 MB
Tim Denning – LinkedIn Mastery
01-LinkedIn Mastery
03-The 15-Minute LinkedIn Content Creator - Bonus Fall 2022 Updates
01-Bonus Lesson 5 - How to Get the Maximum Number of Subscribers from Your Posts.ts
me
Jul 22, 2023 me
15.5 MB
02-Bonus Lesson 6 - How to Give Your Best Sentences a Second Life.ts
me
Jul 22, 2023 me
21.3 MB
03-Bonus Lesson 7 - How to Upcycle Existing Content into an Algorithm-Friendly LinkedIn Carousel.ts
me
Jul 22, 2023 me
46.3 MB
04-Bonus Lesson 8 - New LinkedIn Features to Help You Cruise into 2023 and Beyond.ts
me
Jul 22, 2023 me
22.2 MB
05-Bonus Lesson 9 - Steal My 400,000+ Audience to Grow Your LinkedIn - Bad-Assery - 1920x1080 848K.ts
me
Jul 22, 2023 me
28.2 MB
06-Bonus Lesson 10 - The Smart Way to Share Long Posts on LinkedIn .ts
Tim Denning – LinkedIn Mastery
01-LinkedIn Mastery
04-2023 Updates & Student Case Studies
01-Anna Parker - Rapidly growing a service-based business on LinkedIn .mp4
me
Jul 22, 2023 me
287.9 MB
Tim Denning – LinkedIn Mastery
02-Amazon
Owner
Last modified
File size
00-Lesson 0 - What to expect from this course
01-Lesson 1 - Why Amazon Kindle Self-Publishing
02-Lesson 2 - Discovering the ideal book for you
03-Lesson 3 - Creating a Rock Solid Outline
04-Lesson 4 - Writing the book
05-Lesson 5 - Building a Great Book Cover
06-Lesson 6 - Master the Amazon Dashboards and Sell Your Book
07-Lesson 7 - Book Descriptions 101
08-Lesson 8 - Get Discovered By Mastering 1 True Key to Amazon SEO
09-Lesson 9 - Put Income On Autopilot with Amazon Ads
10-Lesson 10 - Rack up Reviews on Your Book
11-Final Thoughts - Using Your Book to Build a Career
12-Bonus Module - Todd's Full Outline Your Book Course
13-Bonus Module - Creating and Selling Your Paperback Book
14-Free Templates and Blueprints
Tim Denning – LinkedIn Mastery
02-Amazon
00-Lesson 0 - What to expect from this course
01-Lesson 0.1 - Expectations for this course.ts
me
Jul 22, 2023 me
46.9 MB
02-Lesson 0.2 - The Problems with Traditional Publishing.ts
me
Jul 22, 2023 me
37.7 MB
03-Lesson 0.3 - Why Amazon and Not Elsewhere.ts
me
Jul 22, 2023 me
19.6 MB
04-Lesson 0.4 - How Much Money Can Really be Made.ts
me
Jul 22, 2023 me
19.2 MB
Tim Denning – LinkedIn Mastery
02-Amazon
01-Lesson 1 - Why Amazon Kindle Self-Publishing
01-Lesson 1.1 - Why Books Beat Other Forms of Writing Income.mp4
me
Jul 22, 2023 me
123.7 MB
02-Lesson 1.2 - The Magic of Compound Earnings.ts
me
Jul 22, 2023 me
24.7 MB
03-Lesson 1.3 - Why It Doesn't Have to Take Years to Write a Book.ts
me
Jul 22, 2023 me
47.7 MB
04-Lesson 1.4 - The Ease of Earning.ts
Tim Denning – LinkedIn Mastery
02-Amazon
02-Lesson 2 - Discovering the ideal book for you
01-Lesson 2.1 - What Kind of Book Should You Write.mp4
me
Jul 22, 2023 me
168.9 MB
02-Lesson 2.2 - Amazon Categories Uncovered.mp4
me
Jul 22, 2023 me
255.5 MB
03-Lesson 2.3 - Will People Read Your Book (Using the Blueprint Template).mp4
me
Jul 22, 2023 me
296 MB
04-Lesson 2.4 - Will People Read Your Book Part. 21683K.mp4
me
Jul 22, 2023 me
252.3 MB
Tim Denning – LinkedIn Mastery
02-Amazon
03-Lesson 3 - Creating a Rock Solid Outline
01-Lesson 3.1 - The Magic of An Outline.ts
me
Jul 22, 2023 me
19.2 MB
02-Lesson 3.2 - 4 Types of Outline to Help Plan Your Book Faster.mp4
me
Jul 22, 2023 me
168.3 MB
03-Lesson 3.3 - 3 Big Mistakes People Make When Outlining.ts
me
Jul 22, 2023 me
33.2 MB
04-Lesson 3.4 - Walkthrough of the Best (Free) Tool For Outlining.mp4
me
Jul 22, 2023 me
174.6 MB
Tim Denning – LinkedIn Mastery
02-Amazon
04-Lesson 4 - Writing the book
01-Lesson 4 - How to Get Your Book Done in 30 Days or Less.mp4
me
Jul 22, 2023 me
248.9 MB
Tim Denning – LinkedIn Mastery
02-Amazon
05-Lesson 5 - Building a Great Book Cover
01-Lesson 5.1 - Book Cover Basics- What NOT To Do.mp4
me
Jul 22, 2023 me
174.8 MB
02-Lesson 5.2 - Building a Cover on Any Budget (All Your Options).mp4
me
Jul 22, 2023 me
210.3 MB
Tim Denning – LinkedIn Mastery
02-Amazon
06-Lesson 6 - Master the Amazon Dashboards and Sell Your Book
01-Lesson 6.1 Setting Up for Success On Amazon's Many Dashboards.ts
me
Jul 22, 2023 me
57.7 MB
02-Lesson 6.2 - Ready For Liftoff - How to Upload Your Book For Launch in Amazon Kindle Direct Publishing.mp4
me
Jul 22, 2023 me
134.1 MB
03-Lesson 6.3 - Pricing Your Book Correctly.ts
me
Jul 22, 2023 me
59.2 MB
Tim Denning – LinkedIn Mastery
02-Amazon
07-Lesson 7 - Book Descriptions 101
01-Lesson 7.1 - The Art of The Book Description (4 Steps to Success).mp4
me
Jul 22, 2023 me
276 MB
02-Lesson 7.2 - Using the Process to Write a Nonfiction Book Description From Scratch.mp4
me
Jul 22, 2023 me
108.5 MB
03-Lesson 7.3 - Finding Your Perfect Fiction Description.mp4
me
Jul 22, 2023 me
153.1 MB
Tim Denning – LinkedIn Mastery
02-Amazon
08-Lesson 8 - Get Discovered By Mastering 1 True Key to Amazon SEO
01-Lesson 8.1 - Amazon SEO Basics (It Is Simpler Than You Think).mp4
me
Jul 22, 2023 me
155.7 MB
02-Lesson 8.2 - The Easy (and Free) Way To Find Keywords That Your Book Should Rank For.mp4
me
Jul 22, 2023 me
293.7 MB
Tim Denning – LinkedIn Mastery
02-Amazon
09-Lesson 9 - Put Income On Autopilot with Amazon Ads
01-Lesson 9.1 Why Amazon Advertisements Are So Special.ts
me
Jul 22, 2023 me
59.5 MB
02-Lesson 9.2 - Your First Ad - How to Begin Advertising With No Keyword Research.mp4
me
Jul 22, 2023 me
151.1 MB
03-Lesson 9.3 - Keep Selling Books With Basic Ad Maintenance.mp4
me
Jul 22, 2023 me
245.4 MB
04-Lesson 9.4 - A Cheap Time-Saving Tool For People Who Love to Manage Their Own Ads.ts
me
Jul 22, 2023 me
63.8 MB
Tim Denning – LinkedIn Mastery
02-Amazon
10-Lesson 10 - Rack up Reviews on Your Book
01-Lesson 10.1 - Are Reviews As Powerful As They Seem.ts
02-Lesson 10.2 - 4 Simple Tips for Getting More Reviews.mp4
me
Jul 22, 2023 me
162.8 MB
03-Lesson 10.3 - What NOT to Do When Collecting Reviews.mp4
me
Jul 22, 2023 me
114.9 MB
Tim Denning – LinkedIn Mastery
02-Amazon
11-Final Thoughts - Using Your Book to Build a Career
01-Course Wrap Up + What Next.mp4
me
Jul 22, 2023 me
434.7 MB
Tim Denning – LinkedIn Mastery
02-Amazon
12-Bonus Module - Todd's Full Outline Your Book Course
01-Lesson 1 - Deep Dive Into Generating Great Book Ideas.mp4
me
Jul 22, 2023 me
184 MB
02-Lesson 2 - How to Decide Which Book to Write Right Now.mp4
me
Jul 22, 2023 me
176.7 MB
03-Lesson 3 - Fleshing Out Big Ideas.mp4
me
Jul 22, 2023 me
158 MB
04-Lesson 4 - Choose the Perfect Structure for Your Book.mp4
me
Jul 22, 2023 me
196.7 MB
05-Lesson 5 - Organizing Your Ideas Around Your Chosen Structure.mp4
me
Jul 22, 2023 me
164.9 MB
06-Lesson 6 - Revealing Your True Outline.mp4
me
Jul 22, 2023 me
251.9 MB
07-Lesson 7 - How To Use An Outline Without Going Crazy.mp4
me
Jul 22, 2023 me
119.6 MB
Tim Denning – LinkedIn Mastery
02-Amazon
13-Bonus Module - Creating and Selling Your Paperback Book
01-Paperback Books Part 1 - The Surprising Truth Around Physical Book Sales.ts
me
Jul 22, 2023 me
59.2 MB
02-Paperback Books Part 2 - Live Walkthrough, Pricing Choices, and Alternatives to Amazon.mp4
me
Jul 22, 2023 me
387.4 MB
Tim Denning – LinkedIn Mastery
02-Amazon
14-Free Templates and Blueprints
01-Preformatted Document for eBook and Print Book (5 x 8 in).docx
me
Jul 22, 2023 me
47.2 KB
02-Amazon Audit Master Spreadsheet.xlsx
me
Jul 22, 2023 me
24.1 KB
Construct an viewers on LinkedIn with simply quarter-hour per day
Get a binge-able course, cheat-sheet assets, and a group that will help you earn extra by LinkedIn
LinkedIn Appears So Straightforward…
You are trying to create content material and construct an viewers. You've got heard LinkedIn is the place to be.
You log in and see all the conventional options – information feeds, movies, photographs.
Because it seems to be really easy, you leap in.
What's there to lose?
The issues begin…
You've got discovered success elsewhere in life, and also you anticipate LinkedIn will probably be no completely different. You begin posting.
Nothing occurs.
"That is okay," you suppose. "It at all times takes some time to get began."
So you retain going. You dedicate your self to enchancment. Must you join with extra folks? Use extra hashtags? Strive extra photographs?
You combine and match a bit of of all the pieces. And – you continue to go nowhere.
Going nowhere quick
The place was all of this potential? Why do you see everybody else blowing up on LinkedIn, however you can not seem to crack it?
Your posts get an increasing number of random. LinkedIn drifts out of your thoughts. You inform your self you may come again to it some day.
You by no means do.
You stroll away from the platform.
Which implies you are strolling away from an even bigger viewers, new shoppers, and more cash.
This is what you did not know:
Each social media website has unstated guidelines that say what works and what would not. LinkedIn isn't any exception. Be taught the principles, and you may put your profession on a rocket ship to success… beginning at present.
The nice half? You do not have to:
Spam folks with slimy DMs
Create a phony "private model"
Develop an limitless pile of photographs, movies, or podcasts.
The even higher half? When you study the secrets and techniques, you may explode on LinkedIn in lower than quarter-hour per day.
(I ought to know…)
More courses you might like