Tarzan Kay – The Copy Kit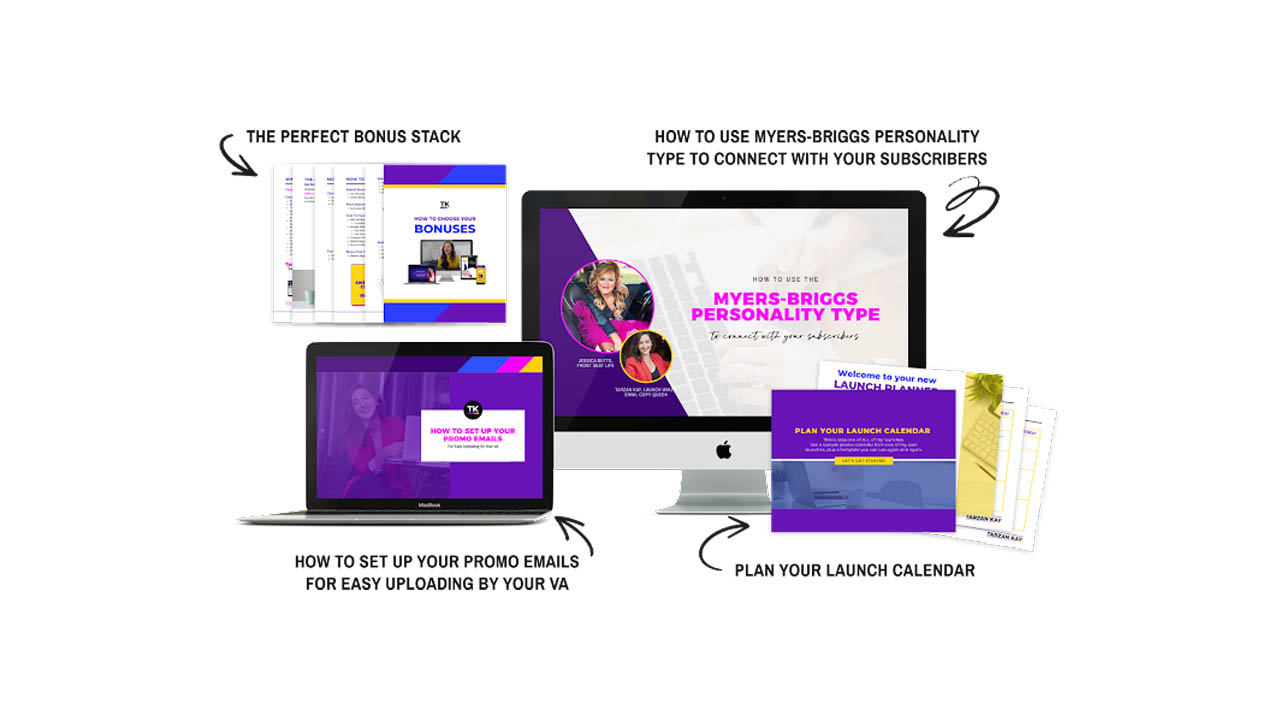 Premium
Learn online (no require download), easy download (Google Drive)

Ensure to get all files in the file list

Get free update course through your email

If you find a website cheaper than us, send it to us and we'll offer a cheaper price.

Last Updated Date: 07-25-2021
Tarzan Kay - The Copy Kit (1.1 GB)
Last Updated Date: 07-25-2021
Google Drive Proof
Tarzan Kay - The Copy Kit
Folders
02-Launch Copy Trello Board
03-22 Essential Questions (Sales Page Prep Sheet)
04-The 6-Figure Sales Page Template
05-The Promo Sequence Cheat Sheet
06-Email Promo Sequence Swipes
07-The Pattern-Interrupt Cart Close Email
08-BONUS How To Set Up Your Promo Emails for Easy Uploading By Your VA
09-BONUS- Plan Your Launch Calendar
10-BONUS The Perfect Bonus Stack
11-BONUS How To Use Myers-Briggs Types To Write Copy, with Jessica Butts
01-Start Here
Files
01-Not-So-Hidden Gems and Where To Find Them.mp4
01-Welcome_to_CLCK_The_Course_Launch_Copy_Kit_.pdf
01-Welcome to CLCK- The Course Launch Copy Kit.mp4
02-Launch Copy Trello Board
Files
01-Launch Copy Trello Board.mp4
01-Launch_Copy_Trello_Board.pdf
03-22 Essential Questions (Sales Page Prep Sheet)
Files
01-22 Essential Questions- A Prep Sheet For Writing Sales Page Copy.mp4
01-22_Essential_Questions.pdf
01-22_Essential_Questions_A_Prep_Sheet_For_Writing_Sales_Page_Copy.pdf
04-The 6-Figure Sales Page Template
Files
01 - Tarzan Kay - Launch Strategist & Copywriter -.pdf
01-Email_Empire_Sales_Page_Example_.pdf
01-Six_Figure_Sales_Page_Template_Only.pdf
01-The 6-Figure Sales Page Template in action. FYI- this video has no sound.mp4
05-The Promo Sequence Cheat Sheet
Files
01 - Tarzan Kay - Launch Strategist & Copywriter -.pdf
01-Email_Sequence_Cheatsheet.pdf
01-The Promo Sequence Cheat Sheet.mp4
01-The_Promo_Sequence_Cheat_Sheet.pdf
06-Email Promo Sequence Swipes
Folders
01-Email Promo Sequence Swipes
02-Sequence 1 Short Promo (10 Emails over 6 Days)
03-Sequence 2 Extended Promo (19 Emails over 7 Days)
07-The Pattern-Interrupt Cart Close Email
Files
01-Pattern_Interrupt_Cart_Close_Emails.pdf
01-The Pattern-Interrupt Cart Close Email.mp4
01-he_Pattern-Interrupt_Cart_Close_Email.pdf
02-Example Email 1 - The Money Vault.pdf
03-Example Email 2 - Talia Wolf's Emotion Sells.pdf
04-Example Email 3 - Email Stars.pdf
08-BONUS How To Set Up Your Promo Emails for Easy Uploading By Your VA
Files
01-How To Set Up Your Promo Emails for Easy Uploading By Your VA.mp4
01-How_To_Set_Up_Your_Promo_Emails_for_Easy_Uploading_By_Your_VA.pdf
09-BONUS- Plan Your Launch Calendar
Files
01-LARGE_FORMAT_Plan_Your_Launch_Calendar_Template_17_x_11_-_CLCK.pdf
01-Plan Your Launch Calendar.mp4
01-Plan_Your_Launch_Calendar.pdf
01-Plan_Your_Launch_Calendar_Template_-_CLCK.pdf
10-BONUS The Perfect Bonus Stack
Files
01-How_To_Choose_Your_Bonuses_CLCK_2020.pdf
01-The Perfect Bonus Stack.mp4
01-The_Perfect_Bonus_Stack.pdf
11-BONUS How To Use Myers-Briggs Types To Write Copy, with Jessica Butts
Files
01-How To use Myers-Briggs Personality Type To Connect With Your Subscribers, with Jessica Butts.mp4
01-How_To_use_Myers-Briggs_Personality_Type_To_Connect_With_Your_Subscribers_with_Jessica_Butts.pdf
You understand the importance of copy and copywriting for your business. You know that there's an outrageous amount of writing that you need to do now that you have a course to sell to the world.
It can feel really overwhelming. Like standing in the middle of a crowded indoor concert venue and not knowing how you're going to make it to the bathroom through the sea of people surrounding you, overwhelming.
I've pulled together my favourite copy swipes, mini-training videos and more to help you become the BEST copywriter for your business.
If you find yourself ready to launch a course but overwhelmed by the content and copy bits and pieces of it all. You're in luck:
INTRODUCING THE
A Jetpack For Your Next Launch, including the Copy Swipe Library, Video Masterclass, & Launch Planning Trello Board
6-Figure Sales Page Template & Prep Workbook: You can (and are!) committed to your course launch and you're ready to rip off the band-aid. You know what you need to do, you just need the detailed plan to do it.
Email Sequence Cheat Sheet: It IS possible to write snappy copy from swipes. Copy that represents YOU and helps you feel confident and really proud of what you're offering to your audience.
Promo Email Swipe File:I know, I know. Everyone wants to hire a copywriter but here's the what of the WHUT: no copywriter is going to be able to find your voice for you! You find your voice by actually writing. These swipes will get you started!
The Cart Close Email Training + Template: Ever find yourself totally just done with someone else's launch because it's all just too much to even consume? I'll share what to do at the END of your launch, to keep prospects engaged.
Launch Planning Trello Board: It's the roadmap! Every piece of copy for your launch, laid out in Trello. THE project management tool for keeping track of all the copy that needs to be written. Please note: this does not include ALL the copy—it's a plan to keep you on track.
A New Way Of Launching: CLCK is a more do-able style of launching that respects the type of tactics and number of emails you're personally comfortable sending. Let's create a world where launching is fun and everybody wins!
More courses you might like