Sean Dollwet – Royalty Hero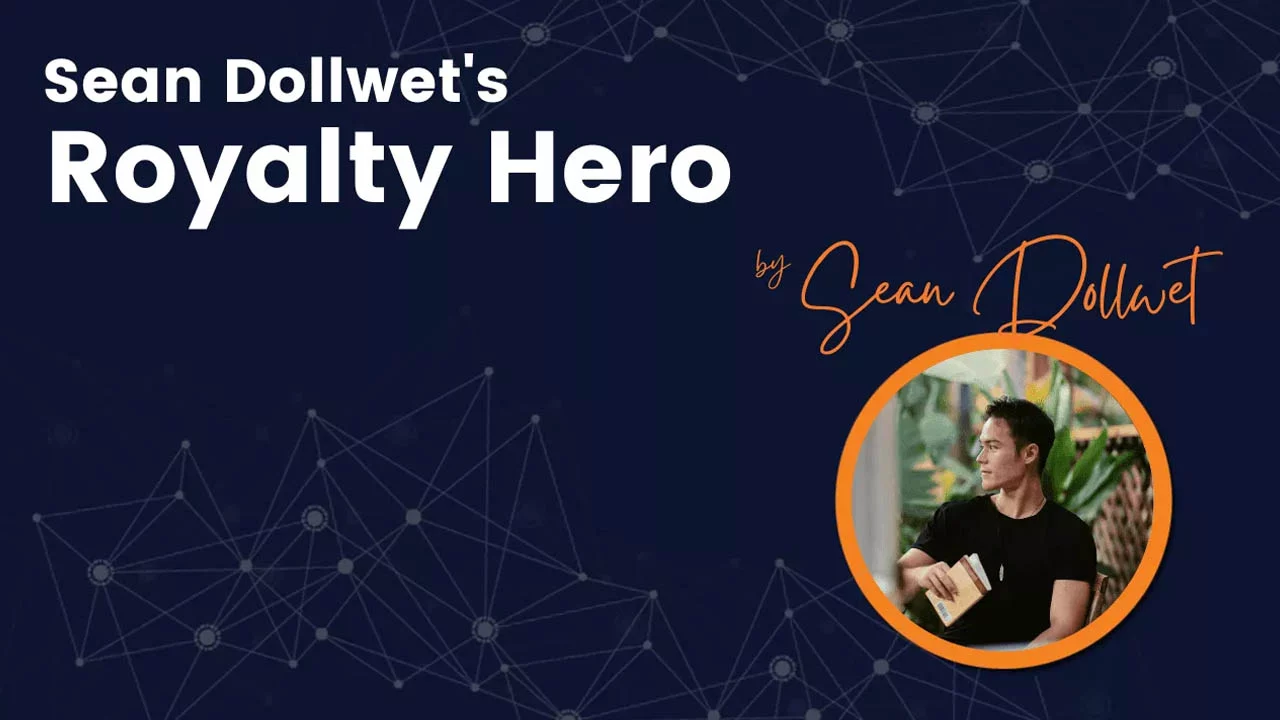 Premium
Learn online (no require download), easy download (Google Drive)

Ensure to get all files in the file list

Get free update course through your email

If you find a website cheaper than us, send it to us and we'll offer a cheaper price.

Last Updated Date: 03-31-2023

Course Size: 5.7 GB
Sean Dollwet – Royalty Hero (5.7 GB)
Last Updated Date: 03-31-2023
Google Drive Proof
Sean Dollwet – Royalty Hero
Owner
Last modified
File size
Week 1 - The Mindset (Must Watch)
Week 2 - Choosing Your Niche
Week 3 - Creating Your Best-Selling Book
Week 4 - Growing Your Fan Base
Week 5 - Launching Your Best-Seller
Week 7 - Audiobooks and Going Beyond Amazon
Week 8 - Automation - Creating Systems So You Can be Free
Week 9 - Scaling Your Publishing Empire to 7-Figures
me
Mar 31, 2023 me
14.3 KB
Sean Dollwet – Royalty Hero
01 Welcome
01 Meet Your Instructor.mp4
me
Mar 31, 2023 me
9.3 MB
02 Welcome to Freedom Self-Publishing.mp4
me
Mar 31, 2023 me
122 MB
Sean Dollwet – Royalty Hero
Bonus
Owner
Last modified
File size
Bonus #2 - Live Q and A Calls
Week 2 Bonus #1 - Forming a Company for International Students
List of 150+ Profitable Niches.mp4
Sean Dollwet – Royalty Hero
Bonus
Bonus #2 - Live Q and A Calls
me
Mar 31, 2023 me
298.1 MB
me
Mar 31, 2023 me
225.5 MB
me
Mar 31, 2023 me
290.2 MB
me
Mar 31, 2023 me
228.5 MB
me
Mar 31, 2023 me
73.5 MB
Sean Dollwet – Royalty Hero
Bonus
Bonus 6 Low content
01 LCA - Introduction.mp4
me
Mar 31, 2023 me
64.3 MB
02 LCA - Keyword Research.mp4
me
Mar 31, 2023 me
120.6 MB
03 LCA - Creating Your Low Content Book.mp4
me
Mar 31, 2023 me
95.7 MB
04 LCA - Upgrading Your Interior.mp4
me
Mar 31, 2023 me
49.9 MB
05 Important - How Licenses Works and Big List of Sites for Free Images.rtf
me
Mar 31, 2023 me
43.6 KB
06 LCA - Uploading to KDP.mp4
me
Mar 31, 2023 me
54.7 MB
07 LCA - Translating Low Content Books.mp4
me
Mar 31, 2023 me
20.1 KB
Sean Dollwet – Royalty Hero
Bonus
Week 2 Bonus #1 - Forming a Company for International Students
01 Special Guest Instructor Introduction.mp4
me
Mar 31, 2023 me
8.8 MB
02 Watch First - Is ACX Worth It.mp4
03 Basic US Business Concepts.mp4
me
Mar 31, 2023 me
16.4 MB
04 How to Create Your US Business Bank Accounts.mp4
me
Mar 31, 2023 me
41.8 MB
05 How to Create Your ACX Account.mp4
me
Mar 31, 2023 me
28.9 MB
06 US Taxes, International Taxes, and How to Pay Yourself.mp4
me
Mar 31, 2023 me
47.8 MB
Sean Dollwet – Royalty Hero
Week 1 - The Mindset (Must Watch)
me
Mar 31, 2023 me
35.8 MB
02 Breaking The Procrastination Cycle.mp4
me
Mar 31, 2023 me
32.5 MB
me
Mar 31, 2023 me
15.4 MB
me
Mar 31, 2023 me
14.1 MB
me
Mar 31, 2023 me
37.2 MB
06 How Does Publishing Work.mp4
me
Mar 31, 2023 me
18.2 MB
07 Expectations and Your Relationship With Time.mp4
me
Mar 31, 2023 me
28.8 MB
08 The Best Way to Build This Business.mp4
me
Mar 31, 2023 me
23.1 MB
09 Find What's Working and Reverse Engineer It.mp4
me
Mar 31, 2023 me
11.5 MB
me
Mar 31, 2023 me
14.2 KB
Sean Dollwet – Royalty Hero
Week 2 - Choosing Your Niche
01 Understanding The Publishing Business Model.mp4
me
Mar 31, 2023 me
102.3 MB
me
Mar 31, 2023 me
39.8 MB
03 Keyword Research Overview.mp4
me
Mar 31, 2023 me
89.8 MB
04 How to Get Keyword Ideas.mp4
me
Mar 31, 2023 me
40.2 MB
05 Live Keyword Research.mp4
me
Mar 31, 2023 me
227.2 MB
06 Live Keyword Research 2.mp4
me
Mar 31, 2023 me
288.4 MB
07 How to Check for Trademarks (DO NOT SKIP).mp4
me
Mar 31, 2023 me
37.2 MB
08 Setting Up Your Publishing Accounts.mp4
me
Mar 31, 2023 me
8.8 MB
09 BONUS - How to Write Books Yourself.mp4
me
Mar 31, 2023 me
72.1 MB
10 Successful Brand Examples.mp4
me
Mar 31, 2023 me
61.3 MB
Week 2 Assessment and To-Do List.rtf
me
Mar 31, 2023 me
48.6 KB
Sean Dollwet – Royalty Hero
Week 3 - Creating Your Best-Selling Book
me
Mar 31, 2023 me
24.5 MB
02 Who Are Your Customers.mp4
me
Mar 31, 2023 me
43.3 MB
03 Coming Up With Your Author Profile.mp4
me
Mar 31, 2023 me
27.8 MB
04 Creating a Book Title That SELLS (Biggest mistakes are made here).mp4
me
Mar 31, 2023 me
91.7 MB
06 Ordering Your Book (Hiring Ghostwriters).mp4
me
Mar 31, 2023 me
79.8 MB
07 Writing a Killer Book Description.mp4
me
Mar 31, 2023 me
80.4 MB
08 Proofreading and Editing.mp4
me
Mar 31, 2023 me
10.9 MB
09 Designing a Best-Selling Book Cover.mp4
me
Mar 31, 2023 me
56.1 MB
10 Good and Bad Cover Examples.mp4
me
Mar 31, 2023 me
46.9 MB
11 Formatting Your Book.mp4
me
Mar 31, 2023 me
63.5 MB
12 Professional Formatting With Vellum.mp4
me
Mar 31, 2023 me
69.7 MB
me
Mar 31, 2023 me
48.6 KB
Sean Dollwet – Royalty Hero
Week 4 - Growing Your Fan Base
me
Mar 31, 2023 me
28.9 MB
02 Creating an Epic Lead Magnet.mp4
me
Mar 31, 2023 me
63.6 MB
03 Step by Step Aweber Guide - Part 1.mp4
me
Mar 31, 2023 me
69.3 MB
04 Step-By-Step Aweber Guide - Part 2.mp4
me
Mar 31, 2023 me
27.6 MB
05 Email Marketing Basics.mp4
me
Mar 31, 2023 me
100.8 MB
06 How to Grow Your Email List FAST.mp4
me
Mar 31, 2023 me
57.2 MB
07 Building Your Community of Fans with Facebook Groups.mp4
me
Mar 31, 2023 me
145.5 MB
me
Mar 31, 2023 me
48.4 KB
Sean Dollwet – Royalty Hero
Week 5 - Launching Your Best-Seller
me
Mar 31, 2023 me
34.7 MB
03 How to Get 5-10 Reviews Per Week.mp4
me
Mar 31, 2023 me
18.2 MB
04 Uploading Your Book.mp4
me
Mar 31, 2023 me
26.2 MB
me
Mar 31, 2023 me
15.1 MB
06 During KDP Free Promotion.mp4
me
Mar 31, 2023 me
39.7 MB
07 During 99c Paid Promotion.mp4
me
Mar 31, 2023 me
8.4 MB
08 Creating Your Author Profile Page.mp4
me
Mar 31, 2023 me
12.8 MB
me
Mar 31, 2023 me
51.3 MB
me
Mar 31, 2023 me
48.4 KB
Sean Dollwet – Royalty Hero
Week 6 - Mastering Ads
01 Introduction to Amazon Ads.mp4
02 Special Guest Instructor Introduction.mp4
me
Mar 31, 2023 me
4.3 MB
03 Terminology and Basics.mp4
me
Mar 31, 2023 me
48.2 MB
me
Mar 31, 2023 me
83.9 MB
me
Mar 31, 2023 me
5.1 MB
me
Mar 31, 2023 me
67.9 MB
08 Maximizing Ad Profits.mp4
me
Mar 31, 2023 me
20.4 MB
09 Live Walk Through - Keyword Research the Free Way.mp4
10 Live Walk Through - Keyword Research with Helium 10.mp4
me
Mar 31, 2023 me
22.8 MB
11 Live Walk Through - Creating a Campaign.mp4
me
Mar 31, 2023 me
16.2 MB
12 Live walk through - Ad Optimization.mp4
me
Mar 31, 2023 me
25.7 MB
me
Mar 31, 2023 me
48.1 KB
Sean Dollwet – Royalty Hero
Week 7 - Audiobooks and Going Beyond Amazon
me
Mar 31, 2023 me
16.6 MB
me
Mar 31, 2023 me
44.2 MB
03 Promoting Your Audiobook.mp4
me
Mar 31, 2023 me
26.9 MB
04 Copyrighting Your Book.mp4
me
Mar 31, 2023 me
99.2 MB
06 How to Get IngramSpark Promo Codes.mp4
me
Mar 31, 2023 me
14.9 MB
07 Draft2Digital, Google Play Store, and Findaway Voices.mp4
me
Mar 31, 2023 me
34.4 MB
08 Bundles (Do Not Sleep on This).mp4
me
Mar 31, 2023 me
79.5 MB
09 How to Get Audible Bounties on Autopilot.mp4
me
Mar 31, 2023 me
53.5 MB
10 Translating Your Books to Other Languages.mp4
me
Mar 31, 2023 me
14.1 KB
Sean Dollwet – Royalty Hero
Week 8 - Automation - Creating Systems So You Can be Free
me
Mar 31, 2023 me
42.3 MB
me
Mar 31, 2023 me
26.3 MB
03 Building Your Team.mp4
04 Systematizing Your Workflow.mp4
me
Mar 31, 2023 me
35.5 MB
05 All in One Publishing Service.mp4
me
Mar 31, 2023 me
21.6 MB
Sean Dollwet – Royalty Hero
Week 9 - Scaling Your Publishing Empire to 7-Figures
01 How to Dominate in Publishing (This is GOLD).mp4
02 How to Find Gold Mine Keywords.mp4
me
Mar 31, 2023 me
39.6 MB
03 How to Find Best-Selling Audiobook Keywords.mp4
04 How to Sell Your KDP Account for Multiple 6 or Even 7-Figures.mp4
me
Mar 31, 2023 me
50.8 MB
05 Leveling Up Your Backend Offers with Affiliate Marketing.mp4
me
Mar 31, 2023 me
119.4 MB
A Full Step-by-Step Program to Go From Absolute Newbie to Making a Full-Time Revenue with Nonfiction Publishing
Who is that this course for?
Newbies who need to publish their first e book
Authors who need to discover ways to self-publish as a substitute of utilizing conventional publishing strategies
New and skilled publishers eager to discover ways to successfully launch, market and promote their self-published books
Superior publishers eager to discover ways to scale their enterprise to a number of 6 and even 7 figures
What you'll be taught
Key phrase Analysis – Uncover find out how to analysis worthwhile, low competitors key phrases which you can simply rank in
Step-by-step 5-star e book Creation – Get your e book written by a ghostwriter, design your e book cowl, formatting, and getting it narrated for an audiobook
Bulletproof launch technique of the highest publishers – All about getting critiques, operating amazon adverts, and electronic mail advertising and marketing
Automation – Easy methods to construct methods and rent groups as a way to construct a publishing enterprise that runs on it's personal
Diversification – Easy methods to take 1 e book and switch it into 10+ revenue sources, publishing on Amazon is simply the beginning
DIY and Low Content material Books – Be taught how one can begin getting cash publishing DIY books which you can make at no cost
Concerning the course
Royalty Hero is an entire 'no fluff' step-by-step program that can train you the whole lot you'll want to find out about getting cash by self-publishing eBooks, Paperback Books and Audiobooks by means of Amazon, Audible and different platforms.
It's taught by Sean Dollwet, who went from $0 to self-made millionaire from self-publishing.
It's designed to take anybody who's both an entire newbie or already an skilled self-publisher and switch them right into a extremely profitable writer who can generate a wholesome revenue from house.
This system accommodates over 30+ hours of video coaching classes categorized into 9 totally different sections so you may observe the whole lot in a step-by-step method.
On high of that, you're gaining access to a ton of FREE bonuses reminiscent of a non-public mastermind Fb Group, Month-to-month Teaching Calls with Sean, Finished For You Templates and a lot extra.
It even has an entire bonus module for worldwide publishers on find out how to legally publish on ACX if they're outdoors of the accepted international locations, so that you don't miss out on the large alternatives within the audiobooks market proper now!
Be part of this system right now and uncover what Royalty Hero has to supply!
More courses you might like