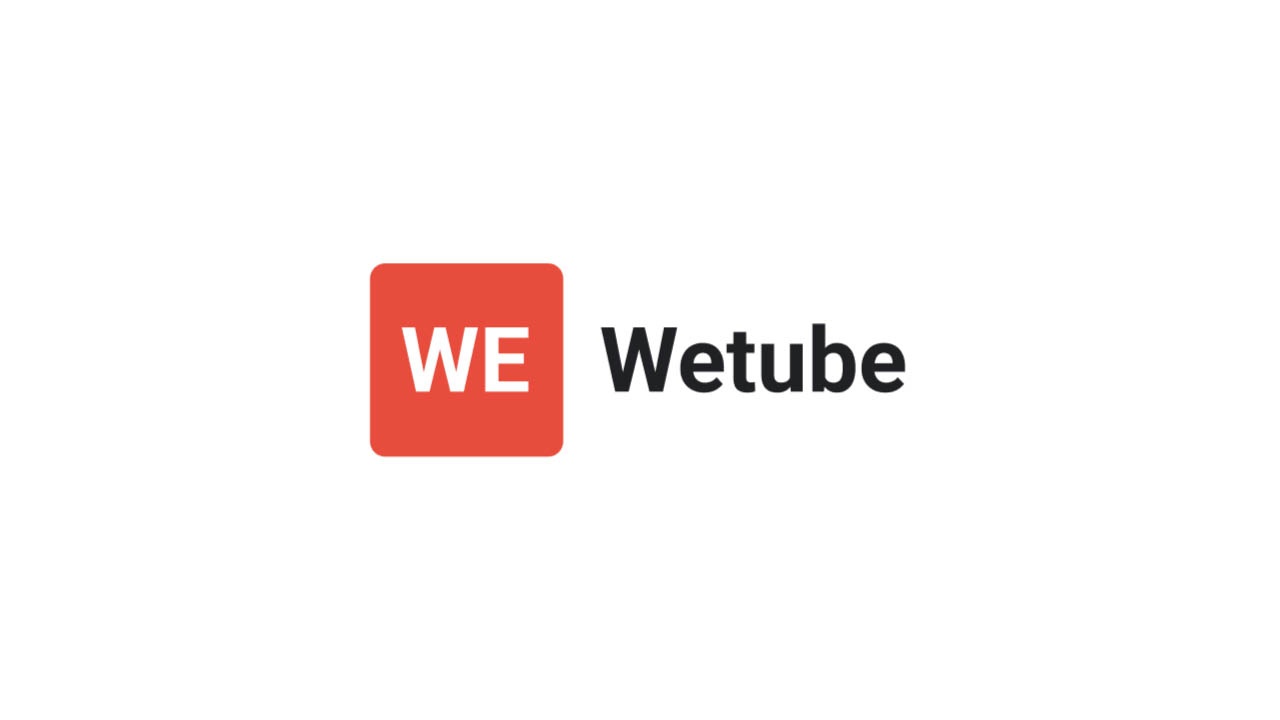 Premium
Learn online (no require download), easy download (Google Drive)

Ensure to get all files in the file list

Get free update course through your email

If you find a website cheaper than us, send it to us and we'll offer a cheaper price.

Last Updated Date: 12-29-2022

Course Size: 30.6 GB
Sam Ovens – Wetube (30.6 GB)
Last Updated Date: 12-29-2022
Google Drive Proof
Owner
Last modified
File size
01-Week One - Model, Offer, and Mindset
02-Week Two - Launch, Beta, and Sales
03-Week Three - Making a Mastermind
04-Week Four - Funnel, Email, and Organic
05-Week Five - YouTube Ads
06-Week Six - Fine-Tuning Operations
Sam Ovens – Wetube
01-Week One - Model, Offer, and Mindset
me
Dec 29, 2022 me
239.3 MB
me
Dec 29, 2022 me
128 MB
me
Dec 29, 2022 me
5.9 KB
me
Dec 29, 2022 me
747.8 MB
03-Offer Mechanics Worksheet.docx
me
Dec 29, 2022 me
16.7 KB
me
Dec 29, 2022 me
345.4 MB
me
Dec 29, 2022 me
13.9 KB
05-Converting to the new model.mp4
me
Dec 29, 2022 me
128.2 MB
05-Maria's letter to customers.docx
me
Dec 29, 2022 me
383.3 KB
me
Dec 29, 2022 me
8.7 KB
06-Week 1 Collab call recording #1.mp4
me
Dec 29, 2022 me
1.1 GB
07-Week 1 Collab call recording #2.mp4
me
Dec 29, 2022 me
2.1 GB
Sam Ovens – Wetube
02-Week Two - Launch, Beta, and Sales
01-Launching a mastermind.docx
me
Dec 29, 2022 me
7.9 KB
01-Launching a mastermind.mp4
me
Dec 29, 2022 me
193.8 MB
me
Dec 29, 2022 me
8.5 KB
me
Dec 29, 2022 me
861.7 MB
03-Opportunity funnel.docx
me
Dec 29, 2022 me
8.5 KB
03-Opportunity funnel.mp4
me
Dec 29, 2022 me
740.2 MB
04-Sales call formula.docx
me
Dec 29, 2022 me
8.3 KB
04-Sales call formula.mp4
me
Dec 29, 2022 me
395.2 MB
05-Sales call tracking.mp4
me
Dec 29, 2022 me
63.9 MB
05-Sales call tracking sheet.xlsx
me
Dec 29, 2022 me
22.4 KB
06-Week 2 Collab call recording #1.mp4
me
Dec 29, 2022 me
2.3 GB
07-Week 2 Collab call recording #2.mp4
me
Dec 29, 2022 me
789.9 MB
Sam Ovens – Wetube
03-Week Three - Making a Mastermind
01-Mastermind philosophy.mp4
me
Dec 29, 2022 me
433.7 MB
me
Dec 29, 2022 me
27.5 KB
02-Skool group and tools.mp4
me
Dec 29, 2022 me
661.7 MB
03-Frontend mastermind.mp4
me
Dec 29, 2022 me
586.6 MB
04-Backend mastermind.docx
me
Dec 29, 2022 me
8.5 KB
04-Backend mastermind.mp4
me
Dec 29, 2022 me
767.5 MB
05-Week 3 Collab call recording #1.mp4
me
Dec 29, 2022 me
2.1 GB
06-Week 3 Collab call recording #2.mp4
me
Dec 29, 2022 me
536.4 MB
Sam Ovens – Wetube
04-Week Four - Funnel, Email, and Organic
me
Dec 29, 2022 me
76.7 MB
me
Dec 29, 2022 me
191.6 MB
me
Dec 29, 2022 me
8.1 KB
me
Dec 29, 2022 me
562.7 MB
me
Dec 29, 2022 me
8.5 KB
me
Dec 29, 2022 me
712.7 MB
05-VSL automation emails.docx
me
Dec 29, 2022 me
81.8 KB
me
Dec 29, 2022 me
8.3 KB
me
Dec 29, 2022 me
601.6 MB
06-Week 4 Collab call recording #1.mp4
me
Dec 29, 2022 me
1.8 GB
07-Week 4 Collab call recording #2.mp4
me
Dec 29, 2022 me
1.6 GB
Sam Ovens – Wetube
05-Week Five - YouTube Ads
me
Dec 29, 2022 me
8.9 KB
01-YouTube Ads Overview.docx
me
Dec 29, 2022 me
8.1 KB
01-YouTube ads overview.mp4
me
Dec 29, 2022 me
580 MB
me
Dec 29, 2022 me
467.9 MB
02-YouTube Ads (Account Setup).docx
me
Dec 29, 2022 me
8.3 KB
me
Dec 29, 2022 me
8.6 KB
me
Dec 29, 2022 me
573.7 MB
me
Dec 29, 2022 me
709 MB
me
Dec 29, 2022 me
7.7 KB
me
Dec 29, 2022 me
8.6 KB
me
Dec 29, 2022 me
620.8 MB
06-Testing, Optimizing & Scaling.docx
me
Dec 29, 2022 me
9.5 KB
06-Testing, optimizing, and scaling.mp4
me
Dec 29, 2022 me
877.2 MB
me
Dec 29, 2022 me
291.2 KB
me
Dec 29, 2022 me
130.8 MB
08-Week 5 Colab call recording #1.mp4
me
Dec 29, 2022 me
1.6 GB
09-Week 5 Colab call recording #2.mp4
me
Dec 29, 2022 me
295.7 MB
Sam Ovens – Wetube
06-Week Six - Fine-Tuning Operations
01-Operations philosophy.docx
me
Dec 29, 2022 me
7.9 KB
01-Operations philosophy.mp4
me
Dec 29, 2022 me
586.4 MB
02-CEO daily workflow.docx
me
Dec 29, 2022 me
432.1 KB
02-CEO daily workflow.mp4
me
Dec 29, 2022 me
455 MB
03-Mastermind member operations.docx
me
Dec 29, 2022 me
8.4 KB
03-Mastermind member operations.mp4
me
Dec 29, 2022 me
369.3 MB
04-Financial operations.docx
me
Dec 29, 2022 me
7.8 KB
04-Financial operations.mp4
me
Dec 29, 2022 me
243.7 MB
me
Dec 29, 2022 me
474.2 MB
06-Week 6 Colab call recording #1.mp4
me
Dec 29, 2022 me
1.7 GB
07-Week 6 Colab call recording #2.mp4
me
Dec 29, 2022 me
615.6 MB
What's Wetube?
Wetube is a 6-week course that reveals you make $100k+ /month promoting area of interest subscription communities, AKA "masterminds". You'll get entry to a buyer neighborhood the place you possibly can collaborate and get assist from different members + coaching that covers these predominant matters:
Natural visitors — It reveals you construct an "natural content material machine" utilizing YouTube and an e mail publication so you possibly can generate visitors. It reveals you convert that natural visitors into high-paying mastermind subscriptions (recurring income).
Paid visitors — It reveals you run YouTube adverts to get visitors rapidly (if natural content material isn't your jam). Brian Moncada (from Adspend.com) teaches you his expertise in a hardcore YouTube Advertisements coaching price $10k by itself.
Masterminds — We present you begin, develop, and run a mastermind neighborhood. We cowl low-ticket digital masterminds and high-ticket in-person masterminds. We present you the place to start out (first buyer) and evolve to a 100+ individual mastermind making $100k+ /month. In full element.
More courses you might like