Ryan Deiss – ScalableOS Accelerator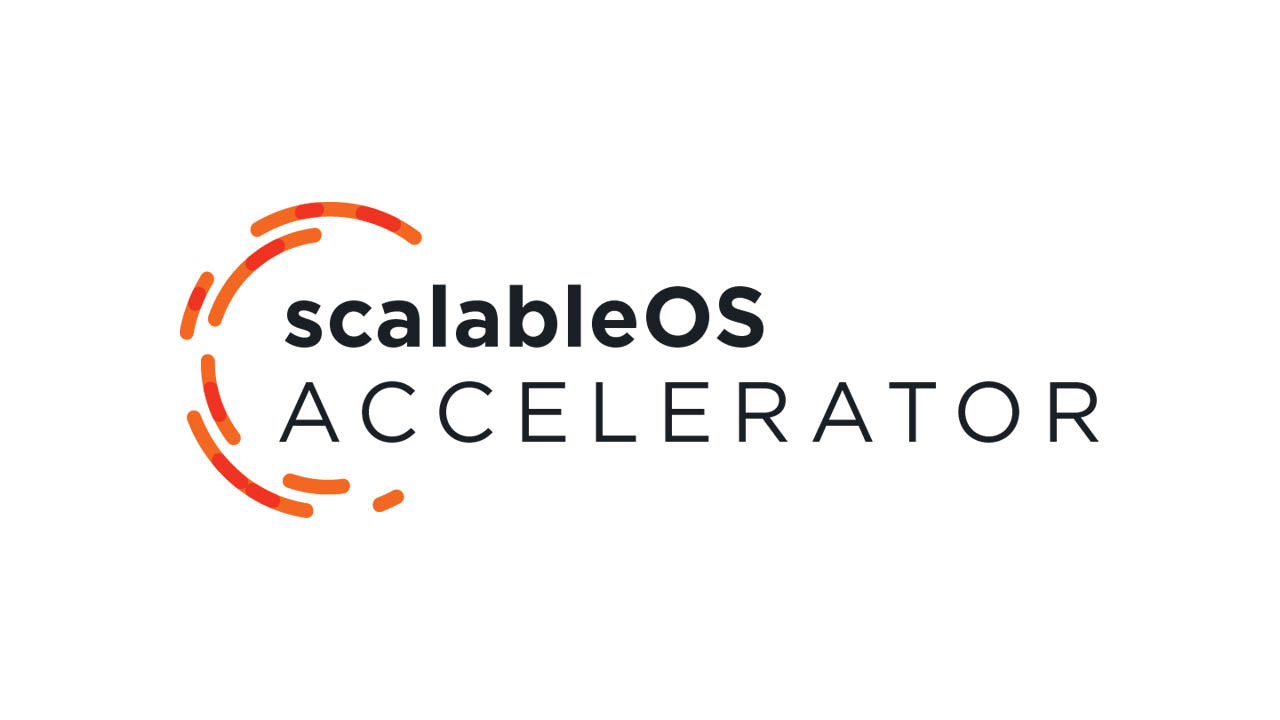 Premium
Learn online (no require download), easy download (Google Drive)

Ensure to get all files in the file list

Get free update course through your email

If you find a website cheaper than us, send it to us and we'll offer a cheaper price.

Last Updated Date: 01-09-2023
Ryan Deiss – ScalableOS Accelerator (32.1 GB)
Last Updated Date: 01-09-2023
Google Drive Proof
Ryan Deiss – ScalableOS Accelerator
Owner
Last modified
File size
02-Mapping Your Value Engines
03-Building Your Company Playbooks
04-Engineering A High-Output Team
05-Building Your Company Scorecard
06-Creating Your Company's Communication Architecture
07-Creating Your Clarity Compass
11-Unlimited Growth Capital
12-Building Your Communication Architecture
Ryan Deiss – ScalableOS Accelerator
00-Tools & Templates
01-12Q Planning Canvas.xlsx
me
Jan 09, 2023 me
54.7 KB
02-Value Journey Worksheet Template.pdf
me
Jan 09, 2023 me
138.2 KB
03-Value Engine Playbooks.xlsx
me
Jan 09, 2023 me
19.5 KB
05-Company Scorecard.xlsx
me
Jan 09, 2023 me
24.2 KB
me
Jan 09, 2023 me
123.6 KB
me
Jan 09, 2023 me
20.5 KB
Ryan Deiss – ScalableOS Accelerator
01-Prepare To Scale
me
Jan 09, 2023 me
41.3 MB
02-What Is An Operating System.mp4
me
Jan 09, 2023 me
17.6 MB
me
Jan 09, 2023 me
22.4 MB
05a-Creating a Notion Account.mp4
05b-Copying the ScalableOS into your Notion Dashboard.mp4
me
Jan 09, 2023 me
15.9 MB
me
Jan 09, 2023 me
150.2 KB
06-Prepare to Scale - Interactive Session (04.06.22).mp4
me
Jan 09, 2023 me
1.5 GB
Ryan Deiss – ScalableOS Accelerator
02-Mapping Your Value Engines
01-Introduction & Overview.mp4
me
Jan 09, 2023 me
320.5 MB
02-Types of Value Engines.mp4
me
Jan 09, 2023 me
46.5 MB
03-Growth Engines Explained.mp4
me
Jan 09, 2023 me
233.4 MB
04-Fulfillment Engines Explained.mp4
me
Jan 09, 2023 me
57.6 MB
05-Business Process Mapping.mp4
me
Jan 09, 2023 me
69.3 MB
me
Jan 09, 2023 me
57.4 MB
07-Mapping Your Value Engine.mp4
me
Jan 09, 2023 me
231.1 MB
08-Stakeholder Review.mp4
me
Jan 09, 2023 me
76.2 MB
09-Publish Your Value Engine.mp4
me
Jan 09, 2023 me
35.4 MB
10-Internal Fulfillment Engine.mp4
me
Jan 09, 2023 me
92.6 MB
11-Case Study 1 - DM Innovation Engine.mp4
me
Jan 09, 2023 me
58.2 MB
12-Case Study 2 - CP Growth Engine.mp4
me
Jan 09, 2023 me
25.2 MB
13-Facilitator Deck - Value Engine Workshop (PPT).pptx
me
Jan 09, 2023 me
40.6 MB
13-Value Engine Workshop Facilitator Deck (Keynote).zip
me
Jan 09, 2023 me
40.2 MB
13-Workshop - Facilitating a Value Engine Workshop.mp4
me
Jan 09, 2023 me
809.7 MB
14-Growth + Marketing AMA with Amara Omoregie – 04.12.22.mp4
me
Jan 09, 2023 me
747.4 MB
15-Management + Metrics with Tom & Karen Pierce – 04.14.22.mp4
me
Jan 09, 2023 me
1.1 GB
16-Growth + Marketing AMA with Amara Omoregie – 04.19.22.mp4
me
Jan 09, 2023 me
0.9 GB
17-Management + Metrics with Tom & Karen Pierce – 04.21.22.mp4
Ryan Deiss – ScalableOS Accelerator
03-Building Your Company Playbooks
01-What is a Business Playbook.mp4
me
Jan 09, 2023 me
241.1 MB
02-The 3 Ds of Documentation.mp4
me
Jan 09, 2023 me
41.5 MB
03-Defining the Core Process.mp4
me
Jan 09, 2023 me
144.1 MB
04-Design the Playbook.mp4
me
Jan 09, 2023 me
185.8 MB
05-Deploy the Playbook.mp4
me
Jan 09, 2023 me
374.5 MB
06-Using and Updating your Playbook.mp4
me
Jan 09, 2023 me
164 MB
07-Growth + Marketing AMA with Amara Omoregie – 04.26.22.mp4
me
Jan 09, 2023 me
856 MB
08-Management + Metrics with Tom & Karen Pierce – 04.28.22.mp4
me
Jan 09, 2023 me
386.7 MB
Ryan Deiss – ScalableOS Accelerator
04-Engineering A High-Output Team
me
Jan 09, 2023 me
101 MB
02-What is a High Output Team.mp4
me
Jan 09, 2023 me
97.4 MB
03-The High Output Team Canvas.mp4
me
Jan 09, 2023 me
34.5 MB
04-Brainstorming the Core Functions.mp4
me
Jan 09, 2023 me
127.6 MB
05-Filling in your Team Directory.mp4
me
Jan 09, 2023 me
97.4 MB
06-Assigning Accountability.mp4
me
Jan 09, 2023 me
365.9 MB
07-Common Issues & Opportunities.mp4
me
Jan 09, 2023 me
258.9 MB
08-Growth + Marketing AMA with Amara Omoregie – 05.03.22.mp4
me
Jan 09, 2023 me
797.7 MB
09-Management + Metrics with Tom & Karen Pierce – 05.05.22.mp4
me
Jan 09, 2023 me
0.9 GB
Ryan Deiss – ScalableOS Accelerator
05-Building Your Company Scorecard
me
Jan 09, 2023 me
42.4 MB
02-Weekly Company Scorecard Explained.mp4
me
Jan 09, 2023 me
89.2 MB
03-Step 1 - Identifying Dashboard Categories.mp4
me
Jan 09, 2023 me
40.4 MB
04-Step 2 - Brainstorming Metrics per Team or Function.mp4
me
Jan 09, 2023 me
154.7 MB
05-Step 3 - Backtest the Previous Month or Quarter.mp4
me
Jan 09, 2023 me
56.7 MB
06-Step 4 - Set your Target.mp4
me
Jan 09, 2023 me
65.8 MB
07-Step 5 - Measure Actuals & Report Weekly.mp4
me
Jan 09, 2023 me
127.6 MB
08-Subjectivity & Automation.mp4
me
Jan 09, 2023 me
149.3 MB
09-Scorecard-Based Leadership.mp4
me
Jan 09, 2023 me
139.2 MB
10-Growth + Marketing AMA with Amara Omoregie – 05.10.22.mp4
me
Jan 09, 2023 me
852.5 MB
11-Management + Metrics with Tom & Karen Pierce – 05.12.22.mp4
Ryan Deiss – ScalableOS Accelerator
06-Creating Your Company's Communication Architecture
me
Jan 09, 2023 me
60.2 MB
02-Four Types of Meetings.mp4
me
Jan 09, 2023 me
61.8 MB
03-Stop Annual Planning.mp4
04-The Scalable Planning System.mp4
me
Jan 09, 2023 me
89.8 MB
05-Planning in 3 Year Cycles.mp4
06-QSP – Quarterly Sprint Planning.mp4
me
Jan 09, 2023 me
130.9 MB
07-MBR – Monthly Business Review.mp4
me
Jan 09, 2023 me
134.6 MB
me
Jan 09, 2023 me
182.2 MB
09-Creating Your Company's Communication Architecture - Interactive Workshop (05.18.22).mp4
me
Jan 09, 2023 me
649.3 MB
10-Management + Metrics with Tom & Karen Pierce – 05.19.22.mp4
me
Jan 09, 2023 me
636.5 MB
Ryan Deiss – ScalableOS Accelerator
07-Creating Your Clarity Compass
me
Jan 09, 2023 me
202.9 MB
02-Clarity Compass Explained.mp4
me
Jan 09, 2023 me
208.4 MB
03-Statement of Clarity & Alignment.mp4
me
Jan 09, 2023 me
194.2 MB
me
Jan 09, 2023 me
215.6 MB
05-The Company Purpose.mp4
me
Jan 09, 2023 me
427.5 MB
me
Jan 09, 2023 me
204.6 MB
me
Jan 09, 2023 me
194.6 MB
me
Jan 09, 2023 me
50.1 MB
09-Growth + Marketing AMA with Amara Omoregie – 05.24.22.mp4
10-Creating Your Clarity Compass- Interactive Workshop (05.25.22).mp4
me
Jan 09, 2023 me
636 MB
11-Management + Metrics with Tom & Karen Pierce – 05.26.22.mp4
me
Jan 09, 2023 me
1.1 GB
Ryan Deiss – ScalableOS Accelerator
08-Installing Your OS
me
Jan 09, 2023 me
51.6 MB
02-Installing Your Scalable OS.mp4
me
Jan 09, 2023 me
83.9 MB
03-Growth + Marketing AMA with Amara Omoregie – 05.31.22.mp4
me
Jan 09, 2023 me
461.3 MB
04-And One More Thing….mp4
me
Jan 09, 2023 me
91.3 MB
Ryan Deiss – ScalableOS Accelerator
09-Bonus Sessions
01-How to Facilitate a Quarterly Sprint Planning Session.mp4
me
Jan 09, 2023 me
1.2 GB
02-How We Do Meetings at Scalable.mp4
Ryan Deiss – ScalableOS Accelerator
10-Buyers from Scratch
Owner
Last modified
File size
01-Buyers from Scratch – Day 1.mp4
me
Jan 09, 2023 me
1.1 GB
me
Jan 09, 2023 me
80.9 MB
02-Buyers from Scratch – Day 2.mp4
me
Jan 09, 2023 me
21.7 MB
03-Buyers from Scratch – Day 3.mp4
me
Jan 09, 2023 me
1.1 GB
me
Jan 09, 2023 me
59.2 MB
04-Buyers from Scratch – Day 4.mp4
me
Jan 09, 2023 me
1.2 GB
me
Jan 09, 2023 me
23.7 MB
05-Buyers from Scratch – Day 5.mp4
me
Jan 09, 2023 me
23.2 MB
Ryan Deiss – ScalableOS Accelerator
10-Buyers from Scratch
00-Materials
01-Core Desire Worksheet.pdf
me
Jan 09, 2023 me
65.7 KB
me
Jan 09, 2023 me
84.9 KB
me
Jan 09, 2023 me
717.5 KB
Ryan Deiss – ScalableOS Accelerator
11-Unlimited Growth Capital
01-Scalable Financing Matrix.pdf
me
Jan 09, 2023 me
212 KB
01-Unlimited Growth Capital.mp4
me
Jan 09, 2023 me
854.1 MB
Ryan Deiss – ScalableOS Accelerator
12-Building Your Communication Architecture
01-Building Your Communication Architecture.mp4
me
Jan 09, 2023 me
0.9 GB
Rework Your Enterprise Into A Self-Scaling Firm That Drives Itself To eight-Figures (And Past).
Work straight with Ryan Deiss over 8 weeks to put in the one factor your enterprise wants most to profitably scale…an working system. We provide you with our battle-tested methods, playbooks, and instruments that you could scale your enterprise the best means
All You Want Is 8 Weeks To Get Scale-ABLE
In the course of the 8-week Scalable OS Accelerator, I'll present you behind the scenes of how I've scaled 5 completely different companies to over 8-figures (together with 3 that made it on the Inc 500 checklist concurrently) all whereas…
Shopping for our dream trip residence
Spending extra of my summer season at my seaside home (plus taking a handful of different holidays)…
By no means lacking a soccer follow or piano recital (and I've 4 youngsters)…
And spending each Friday on date evening with my spouse.
I don't say this to brag. I say it so you already know that it's doable to have all of it, with out sacrificing all of it.
All you want is an working system that may empower your organization to drives itself to success with out you having to be concerned each second of on daily basis.
Collectively we are going to Implement 8 key methods in place that will let you:
Save hours of psychological vitality obsessing concerning the improper issues…
Achieve private freedom to take day off with your loved ones…
Seize new alternatives to strategically develop your internet value, and…
Set your organization on a fast-track to a better valuation for a 7 or 8 determine exit!
You'll depart with actual outcomes together with your very personal Scalable OS Dashboard (don't fear, we offer you all of the templates and our model new builder instrument) and renewed readability on precisely the place you firm must go to supply YOU the wealth and freedom YOU deserve.
What You Get:
Module 1
Making ready For Scale
To get Scale-able we should first…
Do enterprise with the previous
Uncover bottlenecks & alternatives
Clear the thoughts and make room for the brand new
After introducing the course, Ryan shares the way to craft a "90-Day Gameplan" that may set the tone for precisely what you could do to really feel extra delight, confidence, and pleasure about your enterprise.
Module 2
Mapping Your Worth Engines
Checklists and processes are nice when folks use them…however nobody ever does.
As a substitute, scalable corporations have documented worth engines. The stuff you do and execute on as an organization, throughout a number of groups, folks & platforms, to create worth for each the enterprise & your prospects.
Ultimately, you'll know precisely how your enterprise creates worth.
Module 3
Constructing Your Firm Playbooks
As soon as you know the way your organization creates worth, the stuff you do + execute as an organization, you could have a playbook for executing at scale.
By the tip of this module, you'll have a transparent playbook to clone your greatest folks and get extra work completed–in much less time–the best means, the primary time.
Module 4
Engineering a Excessive-Output Staff
How can we bake accountability into the essence and ethos of our group?
Clear function
Clear context
Clear areas of accountability
On this session, we'll provide the instruments & methods to remove finger-pointing and "that's not my job…"
Module 5
Designing Your Firm Scorecards
Collectively, we'll create your weekly firm dashboard to get everybody on the identical web page and aligned to the identical progress targets. No extra flying blind or your head buried within the sand…you'll have final readability on the well being of the enterprise and which KPIs every division should be measured by to hit firm objectives.
Module 6
Communication Structure​
As your organization grows, your most necessary job will likely be to ascertain and reinforce how data flows all through your group.
This week, we'll set up a scalable assembly rhythm so the best data is shared with the best folks on the proper time! This enables each groups and people to make data-driven selections that lead the corporate in direction of its acknowledged objectives and aims.
Module 7
Making a Readability Compass
As a way to predictably scale your enterprise, you will need to know the place you're headed. Collectively, we'll craft your "Readability Compass" to:
Make clear your "why"
Make imaginative and prescient, mission, and values actionable
Create organizational readability
As a result of in the end, the largest problem corporations face is misalignment.
Module 8
Set up Your OS
That is it…the final step in crafting a Scalable Working System personalized for your enterprise.
At the beginning of the Accelerator, you should have scheduled your two day offsite along with your management.
Now it's time to ship.
Assist from the Scalable workforce will likely be obtainable must you want it.
More courses you might like