Pedro Adao – 100X Accelerator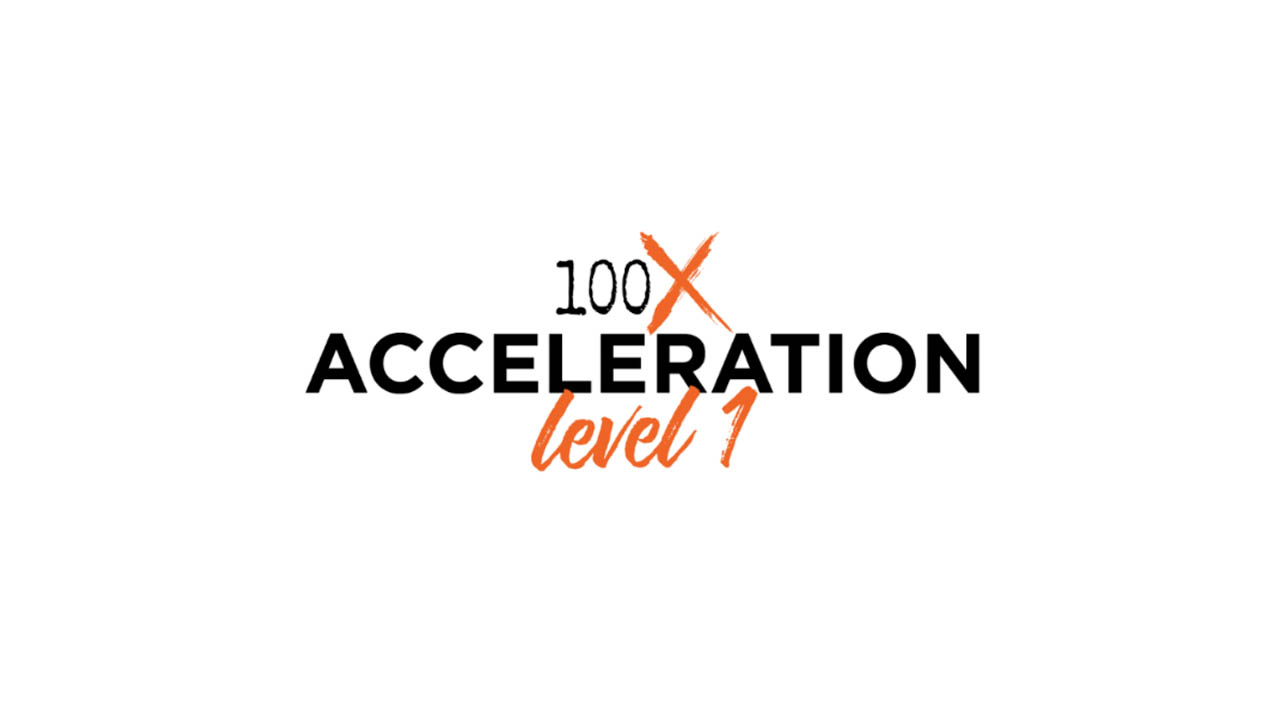 Premium
Learn online (no require download), easy download (Google Drive)

Ensure to get all files in the file list

Get free update course through your email

If you find a website cheaper than us, send it to us and we'll offer a cheaper price.

Last Updated Date: 08-21-2021
Pedro Adao - 100X Accelerator (68.56 GB)
Last Updated Date: 08-21-2021
Google Drive Proof
Pedro Adao - 100X Accelerator
Folders
01-START HERE - What is a Kingdom Entrepreneur
02-Stake 1 - Healed Heart
03-Stake 2 - Renewed Mind
04-Stake 3 - Kingdom Revelation
05-Stake 4 - Field of Favor
06-Stake 5 - Kingdom Solution or Offer
07-Stake 6 - Acceleration & Amplify with Sales & Marketing
08-Breakthroughs - Social Proof
01-START HERE - What is a Kingdom Entrepreneur
Files
01-100X Acceleration Level 1 Welcome packet.pdf
01-100X Acceleration Level 1 Workbook.pdf
01-The 6 Stakes Framework.png
02-Stake 1 - Healed Heart
Files
01-The Kingdom, 6 Stakes, & Healed Heart.mp4
01-The Kingdom, 6 Stakes, & Healed Heart.png
03-Stake 2 - Renewed Mind
04-Stake 3 - Kingdom Revelation
Files
01-What is a Kingdom Entrepreneur.mp4
01-What is a Kingdom Entrepreneur.png
02-Faith For Finding Favor Even In Crisis With Graham Cooke.mp4
02-Faith For Finding Favor Even In Crisis With Graham Cooke.png
05-Stake 4 - Field of Favor
Files
01-Field of Favor (What).mp4
01-Field of Favor (What).png
01-Field of Favor - Part 1.png
01-Field of Favor - Part 2.png
02-Field of Favor (Who).mp4
02-Field of Favor (Who).pdf
02-Who Is Your Who Worksheet.pdf
03-Field of Favor - Welcome to Whoville.mp4
03-Field of Favor - Welcome to Whoville.png
06-Stake 5 - Kingdom Solution or Offer
Files
01-8 Categories of a Kingdom Offer.png
01-Kingdom Offer Creation (Part 1).mp4
01-Kingdom Offer Creation (Part 1).png
01-Offer Elements Worksheet.png
01-Simple Offer Framework.png
02-Kingdom Solution or Offer.mp4
02-Kingdom Solution or Offer.pdf
07-Stake 6 - Acceleration & Amplify with Sales & Marketing
Files
01-Sales & Marketing Overview with Special Guest Pete Vargas.mp4
02-3-Day $997 Challenge.mp4
03-Selling As A Kingdom Entrepreneur - Part 1 (Pre-Game).mp4
03-Selling as a Kingdom Entrepreneur (Pre-Game).png
03-Selling as a Kingdom Entrepreneur (Secrets + Pre-Game).png
04-Selling As A Kingdom Entrepreneur (8 Step Framework).png
04-Selling As A Kingdom Entrepreneur - Part 2 (The Game).mp4
04-Selling as a Kingdom Entrepreneur (The Game).png
04-Selling as a Kingdom Entrepreneur (The Game Metaphor).png
05-Selling As A Kingdom Entrepreneur - Part 3 (Post-Game).mp4
05-Selling as a Kingdom Entrepreneur (Quote).png
05-Selling as a Kingdom Entrepreneur (The Post Game).png
06-Kingdom Copywriting.mp4
06-Kingdom Copywriting.png
08-A Deeper Dive Into Facebook Ads With Stephen Diaz.mp4
09-Setting Up A Conversion Ad With Stephen Diaz.mp4
10-Kingdom Funnels (Lead Magnet #2).png
10-Kingdom Funnels (Lead Magnet).png
10-Kingdom Funnels - Lead Magnet.mp4
10-Kingdom Funnels Checklist.png
11-Kingdom Funnels - Application Funnel.mp4
12-Kingdom Funnels - Challenge Funnel.mp4
08-Breakthroughs - Social Proof
Files
01a-Jenn McPhie's Breakthrough (Field of Favor).mp4
01b-Jenn McPhie's Breakthrough (Who).mp4
02-David DeAlmeida - Stuck with a Big Vision Breakthrough.mp4
03-Tiffany Donley - Religious Idolatry Breakthrough.mp4
04-Andrew Hurley - A Healed Heart Breakthrough.mp4
09-KINGDOM FINANCE
Files
01-[Q&A] What Is In Your Hand.mp4
02-3 Steps to Kingdom Wealth.png
02-Kingdom Finance - Part 1.mp4
02-Kingdom Finance For Entrepreneurs.png
03-Kingdom Finance - Part 2.mp4
10-TESTIMONIALS
Files
01-Stephen & Chelsea Diaz Testimonial.mp4
02-Rachel Khachadourian Testimonial.mp4
03-Janet Roark Testimonial.mp4
04-Lindsay Van Zyl Testimonial.mp4
11-BONUSES
Folders
01-7 Days of Facebook Ads Mastery For Kingdom Entrepreneurs 2021
02-Prophetic Processing with Dan McCollam
03-How To Turn A Book Into A Highly Profitable and Fulfilling Offer To Your Ideal Who
04-How To Influence And Sell Without Ever Having To Be Pushy Or Manipulative
05-Step-by-Step Video Training To Find Your Voice and Launch a Professional Podcast
06-7-Figure Challenge SECRETS
07-Challenge Course Training - 1 Day Launch
08-Grow With Video by Sean Cannell
09-Power of Positioning with Jason Fladlien
10-8 18 Kingdom Finance Challenge
11-4 14 Challenge Breakdown
12-The Procrastination Killer November 2019
13-The Procrastination Killer December 2019
14-The Procrastination Killer January 2020
What Is 100X Acceleration?
Acceleration Is A 12-Month Membership Into The #1 Community and Training Program For Kingdom Entrepreneurs In The World!
Do You Want To Take Years And Potentially Decades Off Your Learning Curve?
Would You Like To Save Yourself Potentially Hundreds Of Thousands Of Dollars In Wasted Time and Mistakes?
I Made All The Mistakes On My Journey Into Prosperity As A Kingdom Entrepreneur So You Dont Have To…
If You Want The Fast-Track To Unlocking Financial Abundance and Prosperity as A Kingdom Entrepreneur…
All While Being Part Of The Most Incredible Family Of Like-Minded People From All Over The World…
Then Acceleration Is For YOU!
What's Included With My 100X Acceleration Membership?
3+ Hrs / Weekly Live Training and Mentoring From Pedro Adao + Guest Speakers For 12 Full Months ($4,997 Value)
Join Pedro, other 100X Trainers and, Guest Speakers for live training sessions 2-3 times per week and learn invaluable kingdom principles, entrepreneurship skills, and best in class marketing training.
Weekly "Love Seat" Breakthrough Sessions ($997 Value)
In These Live Interactive Training Sessions, Pedro and other approved 100X Trainers, Answer Any and All Questions You Have Regarding Kingdom Entrepreneurship…Will Analyze and Breakdown Your Offer, Your Ads, and Sales Funnels.
This Is Your Weekly Opportunity To Get 1 on 1 attention from, Pedro and other approved 100X Trainers, And Receive Practical Strategies For How to Breakthrough Into Your Next Level Of Kingdom Advancement.
Kingdom Funnels Training ($1,997 Value)
How To Launch or Accelerate Your Business With The 3 Simplest And Most Effective Sales Funnels Every Kingdom Entrepreneur Needs.
Save Yourself Time and Money Experimenting, And Allow Me To Show You The Only 3 Funnels You Will Ever Need To Earn $1,000,000 Or More As A Kingdom Entrepreneur.
Weekly Prophetic Equipping and Ministry W/ Keith Ferrante ($2,497 Value)
Keith specializes in helping Emerging Prophets and Marketplace Leaders get breakthrough. Keith helps people know where they are and where they are supposed to be, and helps give them the tools to get where they should be going. People's personal lives are transformed and as a result the world they live and work in is transformed.
More courses you might like