Moneyball Trading Program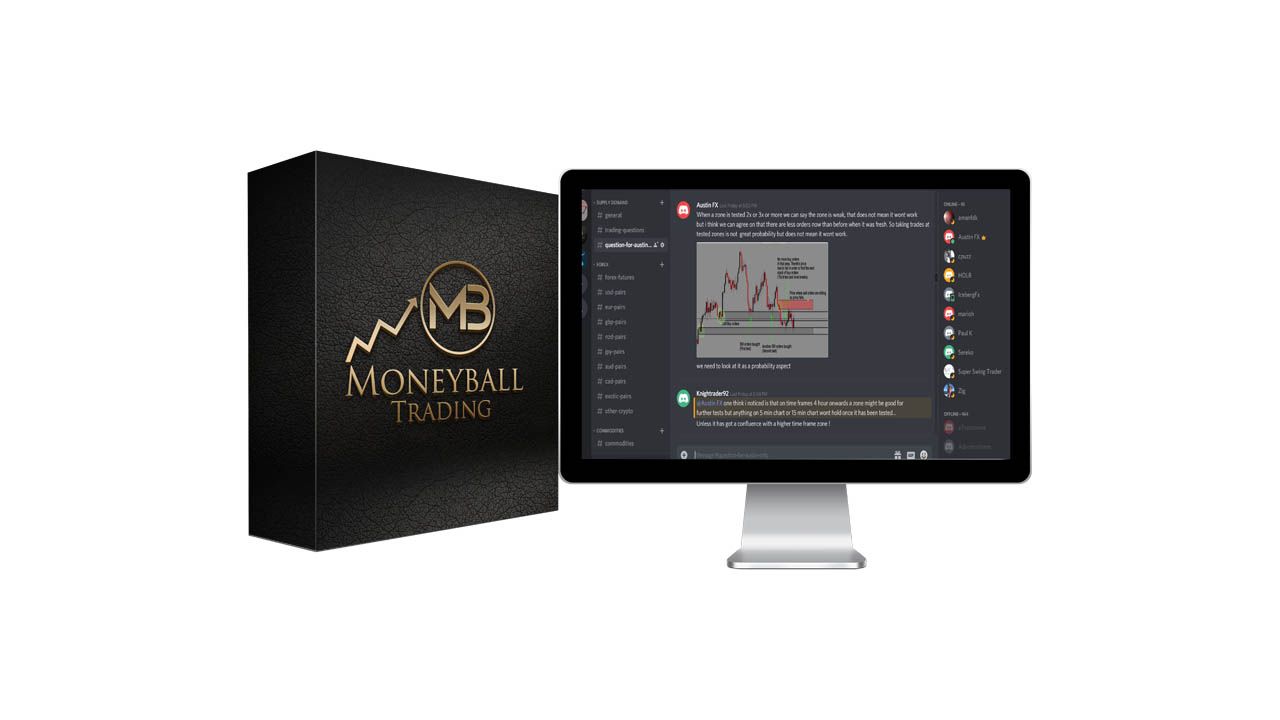 Premium
Learn online (no require download), easy download (Google Drive)

Ensure to get all files in the file list

Get free update course through your email

If you find a website cheaper than us, send it to us and we'll offer a cheaper price.

Last Updated Date: 09-15-2021

Course Size: 6.25 GB
Moneyball Trading Program (6.25 GB)
Last Updated Date: 09-15-2021
Google Drive Proof
Moneyball Trading Program
Folders
1. Week 1 - Supply _ Demand
2. Week 2 - Supply _ Demand
3. Week 3 - Supply _ Demand
4. Week 4 - Extra - Meetings
1. Week 1 - Supply _ Demand
Files
1. Supply And Demand Basics.mp4
2. Week 2 - Supply _ Demand
Files
1. Multiple Timeframe Analysis, Newtons Law, Trend, Momentum lines, Confirmation _ Set Forget.mp4
3. Week 3 - Supply _ Demand
Files
1. Trading With Probability _ Top Down Analysis.mp4
3. Lesson 3 Recap (2).mp4
4. Week 4 - Extra - Meetings
Files
1. Sunday Meeting _TDA_.mp4
3. Reading Price Action _ Trends Part 1.mp4
4. Trading Psychology.mp4
Become The Trader You've Always Wanted!
The Moneyball Trading Program
System, Guided Mentorship, And Community Network From Struggling Trader To Consistently Profitable In The 4 week Traning 90-day Transformation Program.
Proven System
Finally have 100% clarity on exactly what type of system and set up to trade, why it works, and Identify where the big money is buying and selling and feel confident in your trades.
Our System Takes Out All The Guesswork!
Guided Mentorship
Guided Mentorship with 2x Weekly Pre-Market and Trade Review Meetings and Daily recap videos with the Mentor with All Questions Answered And Staying on top of the latest trends.
Continue The Learning Hands-On With Someone Who Is Actually There To Help!
Community Network
Your biggest asset for your Trading is your Network. We created a community of traders who are serious about trading and growing together. Your Network Is Your Networth!
The 4 Week Traning 90-Day Transformation Proven Roadmap to Success
Trading Basics: New traders start from the ground up, A-Z trading basics.
​Supply & Demand: Learn where the big money is buying and selling and how we can join them.
Trends & Newtons Law Setups: Understand Multiple timeframe analysis and how trend changes using Newton Law.
​High Probability Trades: Have the ability to spot and trade at high probability based trades and avoid the low quality trades.
Top Down Analysis: Trade with a full TDA, entries, exits, targets, psychology, risk management and journal. Everything You need to become a profitable trader.
Guided Mentorship: Continue the education with a mentor everyday in chat, daily meetings and Q&A.
Network & Community: Be surrounded by other like minded traders
More courses you might like