Kristina Azarenko – Ecommerce SEO Mastery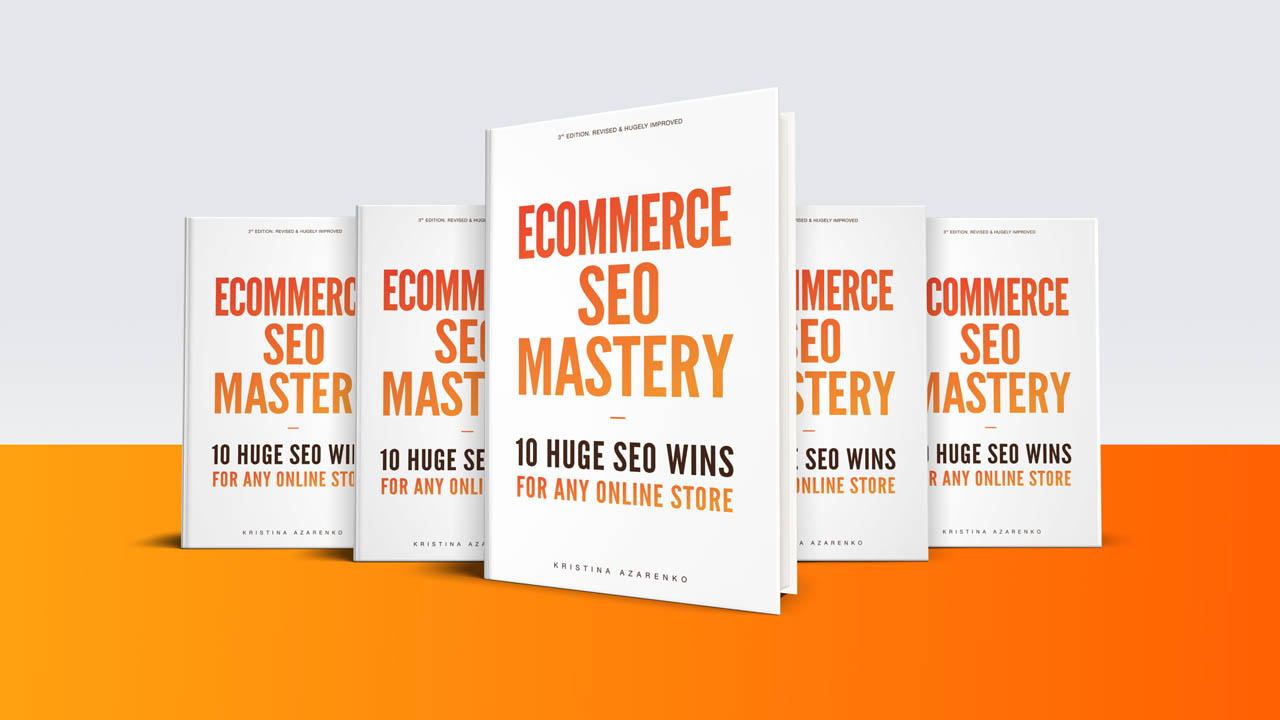 Premium
Learn online (no require download), easy download (Google Drive)

Ensure to get all files in the file list

Get free update course through your email

If you find a website cheaper than us, send it to us and we'll offer a cheaper price.

Last Updated Date: 08-03-2021

Course Size: 2.31 GB
Kristina Azarenko - Ecommerce SEO Mastery (2.31 GB)
Last Updated Date: 08-03-2021
Google Drive Proof
Kristina Azarenko - Ecommerce SEO Mastery
Files
Bonus_ Killer Tips for Your Next Promo Campaign.pdf
Powerful Sub-categories for eCommerce.mp4
Site search analysis for eCommerce .mp4
eCommerce SEO Mastery by Kristina Azarenko.pdf
eCommerce SEO Mastery by Kristina Azarenko.pdf.zip
Bonus_ Killer Tips for Your Next Promo Campaign.pdf

Powerful Sub-categories for eCommerce.mp4

SEO Mastery.png

Site search analysis for eCommerce .mp4

eCommerce SEO Mastery by Kristina Azarenko.pdf

eCommerce SEO Mastery by Kristina Azarenko.pdf.zip
eCommerce SEO (Finally) Explained? Yes, Please!
Search Engine Optimization for eCommerce is not easy. But it will be after you finish the eCommerce SEO Mastery eBook. Save your time and get exactly what you need in just one place.
Tried, Tested, And Proven Methods You Can Use to Improve Online Store SEO
Tried, Tested, And Proven Methods You Can Use to Improve Online Store SEO
Even if you:
Have never tried to do SEO for online stores before
Tried SEO but failed and didn't see any ROI
Currently doing eCommerce SEO and want to make sure you're doing it properly.
The eCommerce SEO tips you will find in this eBook have helped me do the following things for my clients:
Achieve a 5400% increase in sales year over year
Achieve a 657% increase in traffic year over year
Turn a product that didn't sell into a bestseller without changing the product itself
Decrease ad spent by 42% by bringing in more people organically using SEO
eBook Review
Who Is This eBook For?
Great question!
SEOs, Who Want to Learn The Most Important Secrets of eCommerce SEO. It will especially work for junior SEOs or for seasoned B2B SEOs who are starting in eCommerce or want to bring the pieces of the puzzle together.
Marketers, Willing to Be Efficient with the Marketing Budget
Store Owners, Looking to Get More Traffic and Sales
Is This Book Only for eCommerce Websites?
No, not at all!
This eBook will help any online store to get traffic and sales using SEO. But the tips I'm sharing here will also work for other website types such as:
Dealerships
Marketplaces
Real Estate Directories
The techniques I share in the Training are applicable to different platforms such as Shopify, Magento, WooCommerce, X-Cart or any other content management system.
What You Will Learn inside the eCommerce SEO Mastery Training
More courses you might like