Jonathan Farber – Podcast Systems University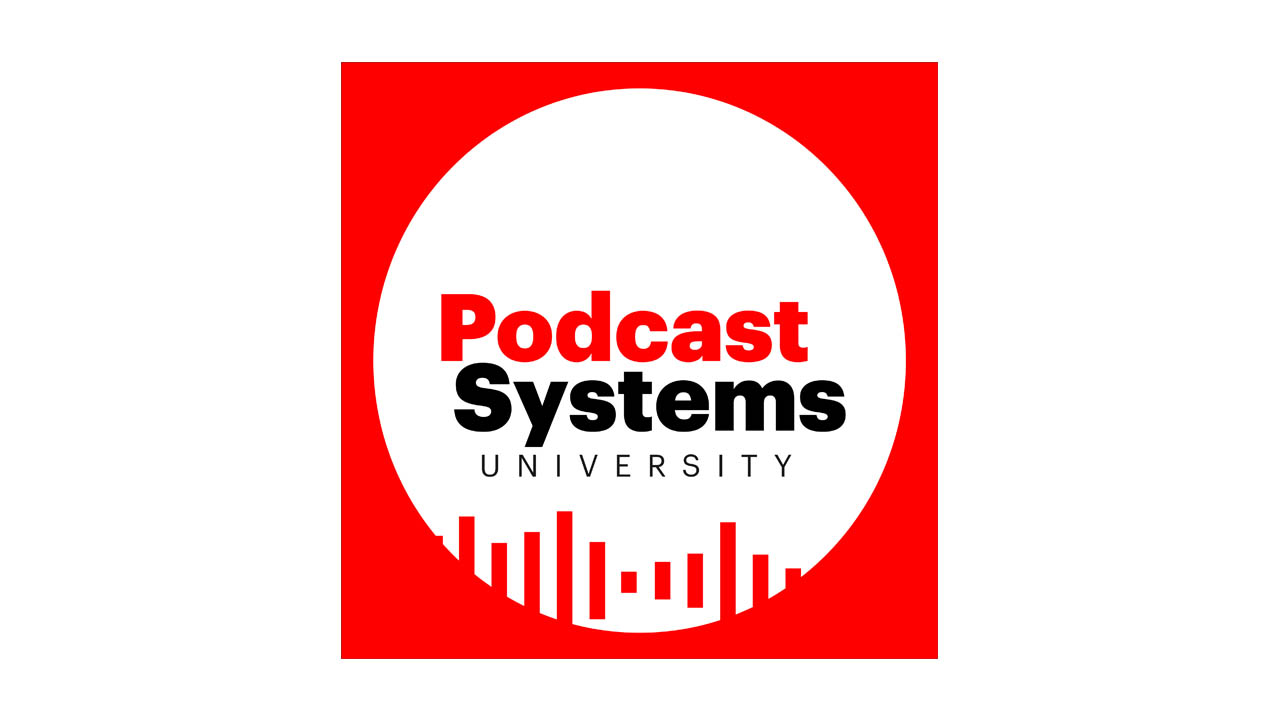 Premium
Learn online (no require download), easy download (Google Drive)

Ensure to get all files in the file list

Get free update course through your email

If you find a website cheaper than us, send it to us and we'll offer a cheaper price.

Last Updated Date: 08-18-2022
Jonathan Farber – Podcast Systems University (3.4 GB)
Last Updated Date: 08-18-2022
Google Drive Proof
Jonathan Farber – Podcast Systems University
Owner
Last modified
File size
01- Module 1 Intro & 7 benefits of podcasting
02- Module 2 Identifying what your podcast will be about
03- Module 3 Software & equipment
04- Module 4 How to build your first list of guests and start your project management sheet
05- Module 5 Calendly set up and full outreach process sheet walk through
06- Module 6 Editing & Producing process
07- Module 7 How to hire your editor and likely more
08- Module 8 Pre-recording systems - How to have a great episode
09- Module 9 Recording and Post-recording. What does this look like in action
10- Module 10 How to grow your podcast
Jonathan Farber – Podcast Systems University
01- Module 1 Intro & 7 benefits of podcasting
7 benefits of podcasting.mp4
me
Aug 18, 2022 me
69.3 MB
Challenges to getting started.mp4
me
Aug 18, 2022 me
116.4 MB
me
Aug 18, 2022 me
21.7 MB
Who am I and why did I start this course.mp4
me
Aug 18, 2022 me
55.3 MB
Jonathan Farber – Podcast Systems University
02- Module 2 Identifying what your podcast will be about
Take a minute and fill out what your podcast is about.mp4
me
Aug 18, 2022 me
14.6 MB
What is your podcast about.mp4
me
Aug 18, 2022 me
203.3 MB
Jonathan Farber – Podcast Systems University
03- Module 3 Software & equipment
What software And equipment do you need to get started.mp4
me
Aug 18, 2022 me
166 MB
Jonathan Farber – Podcast Systems University
04- Module 4 How to build your first list of guests and start your project management sheet
Building a list of guests.mp4
me
Aug 18, 2022 me
409 MB
Getting guests on your show and how the interview works.mp4
me
Aug 18, 2022 me
44.5 MB
Jonathan Farber – Podcast Systems University
05- Module 5 Calendly set up and full outreach process sheet walk through
Create a scheduling link.mp4
me
Aug 18, 2022 me
78.2 MB
How to scheduleprospect for people stress free or have your VA do it.mp4
me
Aug 18, 2022 me
232.4 MB
Jonathan Farber – Podcast Systems University
06- Module 6 Editing & Producing process
me
Aug 18, 2022 me
1.4 GB
Jonathan Farber – Podcast Systems University
07- Module 7 How to hire your editor and likely more
me
Aug 18, 2022 me
74.3 MB
Jonathan Farber – Podcast Systems University
08- Module 8 Pre-recording systems - How to have a great episode
Pre-recording systems.mp4
me
Aug 18, 2022 me
237 MB
Jonathan Farber – Podcast Systems University
09- Module 9 Recording and Post-recording. What does this look like in action
Recording an episode in action.mp4
me
Aug 18, 2022 me
190.6 MB
Jonathan Farber – Podcast Systems University
10- Module 10 How to grow your podcast
me
Aug 18, 2022 me
66.9 MB
Enroll now to skip the stress and get the confirmed techniques and instruments to launch and scale a podcast and switch it right into a side-hustle
Enroll Now In Podcast Systems University
Why 2021 is THE 12 months to start out a podcast…
It is no secret that podcasts are huge proper now…
In reality, they're one in every of THE quickest strongest methods manufacturers are constructing authority, rising viewers, & making passive revenue…however here's what they do not inform you…
The issue is that most individuals do one in every of two issues:
They attempt to begin a podcast with no plan after which get overwhelmed…and quit.
They efficiently begin a podcast however can't scale effectively and affordably, which results in burnout, monetization points, and no progress.
Girls and Gents… I am right here to inform you that I have been there AND there's one other higher means that has led me, to not solely GROW my podcast, guide HIGHLY influential visitors, save a whole bunch of hours of time…
…BUT ALSO TO BUILD MULTIPLE REVENUESTREAMS AND PASSIVE INCOME!!!
After Reserving The
Prime Influencers In My Area, and incomes $7K/month+ in sponsorships…
I knew I had a system that may really work for others…
that is why I created the
'Podcast Systems University'
This course provides entrepreneurs and actual property traders the whole lot they should launch, develop, and scale a worthwhile podcast in essentially the most environment friendly, systemized, and price efficient means potential as a way to solely focus your time on what really issues.
I recorded over 100 episodes with the highest influencers in my house, documented all the course of from finish to finish, and developed a confirmed system that can develop your model, prevent time, and can place your self as a 'have to be on' present, with out the chance of dumping a ton of cash into it
THE SYSTEM BEHIND "MILLENNIAL MILLIONAIRE$" PODCAST, WHICH WE MONETIZED WITHIN 6 MONTHS.
More courses you might like