Jon Warren – Dropship Breakthru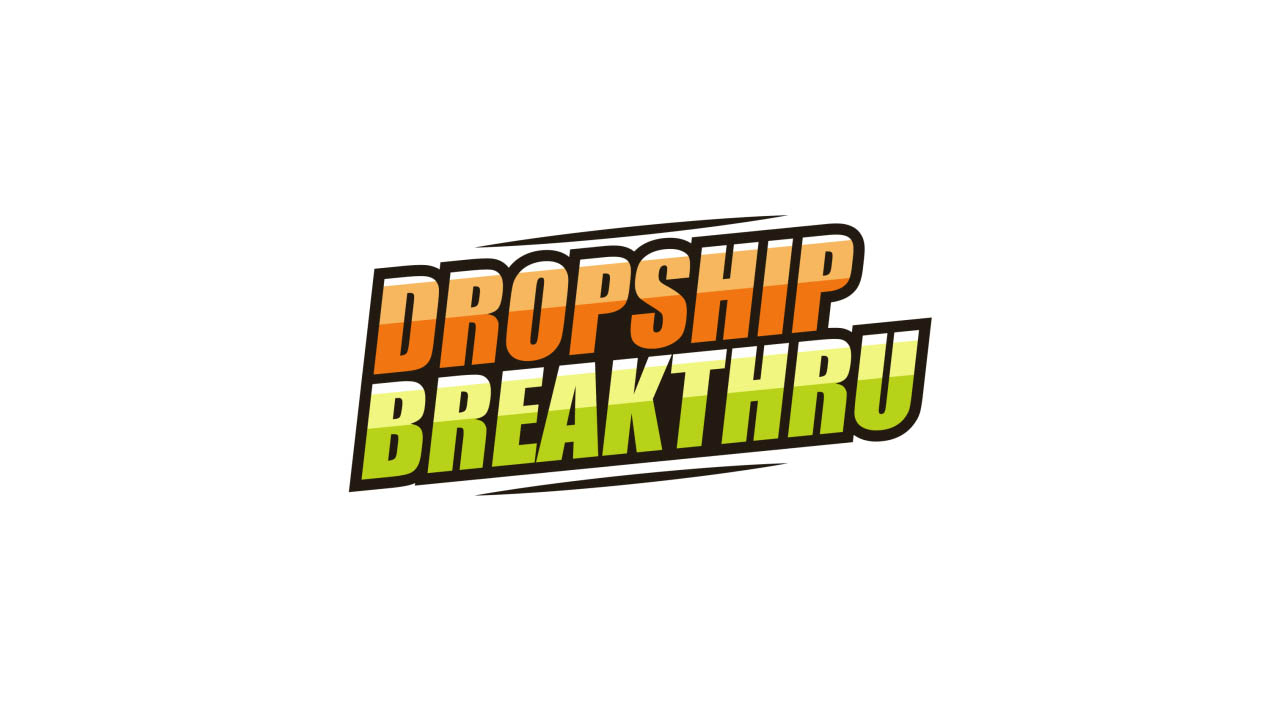 Premium
Learn online (no require download), easy download (Google Drive)

Ensure to get all files in the file list

Get free update course through your email

If you find a website cheaper than us, send it to us and we'll offer a cheaper price.

Last Updated Date: 08-19-2022

Course Size: 47.1 GB
Jon Warren – Dropship Breakthru (47.1 GB)
Last Updated Date: 08-19-2022
Google Drive Proof
Jon Warren – Dropship Breakthru
BD_Module_1_Lesson_6_How_high_ticket_dropshipping_works(1).mp4
me
Aug 19, 2022 me
275 MB
BSGR_2_COntent_Marketing_Lesson_14_Content_Promotion.mp4
me
Aug 19, 2022 me
631.8 MB
BSGR_2_CRO_Action_Items.mp4
me
Aug 19, 2022 me
20.3 MB
BSGR_2_CRO_Lessn_3_The_404020.mp4
me
Aug 19, 2022 me
33.1 MB
BSGR_2_CRO_Lesson_1_Welcome.mp4
me
Aug 19, 2022 me
60.3 MB
BSGR_2_CRO_Lesson_2_CRO_Mindset.mp4
me
Aug 19, 2022 me
178.8 MB
BSGR_2_CRO_Lesson_4_Customer_Awareness_Pyramid.mp4
me
Aug 19, 2022 me
279.7 MB
BSGR_2_CRO_Lesson_5_A_Word_On_Traffic.mp4
me
Aug 19, 2022 me
191.8 MB
BSGR_2_CRO_Lesson_6_Testing_and_Tracking.mp4
me
Aug 19, 2022 me
510.2 MB
BSGR_2_CRO_Lesson_7_Competition_Research.mp4
me
Aug 19, 2022 me
33.3 MB
BSGR_2_CRO_Lesson_10_Presenting_The_Offer.mp4
me
Aug 19, 2022 me
164.8 MB
BSGR_2_CRO_Lesson_13_Get_More_Reviews.mp4
me
Aug 19, 2022 me
180 MB
BSGR_2_CRO_Lesson_14_Ask_Your_Customers.mp4
me
Aug 19, 2022 me
516.4 MB
BSGR_2_CRO_Lesson_15_Diagnosing_Conversion_Issues.mp4
me
Aug 19, 2022 me
287.1 MB
BSGR_2_CRO_Lesson_15_Onsite_CRO_Factors.mp4
me
Aug 19, 2022 me
615.7 MB
BSGR_2_CRO_lesson_8_Build_An_Amazing_Offer.mp4
me
Aug 19, 2022 me
0.9 GB
BSGR_2_Content_Lesson_1_Welcome_comp.mp4
me
Aug 19, 2022 me
128 MB
BSGR_2_Content_Marketing_Lesson_2_Omnipresence.mp4
me
Aug 19, 2022 me
38.4 MB
BSGR_2_Content_Marketing_Lesson_4_The_Attention_Matrix.mp4
me
Aug 19, 2022 me
82.6 MB
BSGR_2_Content_Marketing_Lesson_6_What_makes_great_content.mp4
me
Aug 19, 2022 me
83.3 MB
BSGR_2_Content_Marketing_Lesson_7_Keyword_Research.mp4
me
Aug 19, 2022 me
61.8 MB
BSGR_2_Content_Marketing_Lesson_8_Content_Research.mp4
BSGR_2_Content_Marketing_Lesson_9_Content_Planning.mp4
me
Aug 19, 2022 me
29.5 MB
BSGR_2_Content_Marketing_Lesson_10_Create_A_Variety_Of_Cotnent_Types.mp4
me
Aug 19, 2022 me
445.9 MB
BSGR_2_Content_Marketing_Lesson_11_The_perfect_blog_post.mp4
me
Aug 19, 2022 me
234.4 MB
BSGR_2_Content_Marketing_Lesson_12_Creating_Video_Content_comp.mp4
BSGR_2_Content_Marketing_Lesson_13_YouTube_SEO.mp4
me
Aug 19, 2022 me
234.5 MB
BSGR_2_Content_Marketing_Lesson_14_Outsourcing_Content_Creation.mp4
me
Aug 19, 2022 me
234.8 MB
BSGR_2_Content_Marketing_Lesson_15_Content_Gameplan.mp4
me
Aug 19, 2022 me
103.2 MB
BSGR_2_Content_Marketing_Lesson_16_Action_Items.mp4
me
Aug 19, 2022 me
115.9 MB
BSGR_2_Feb_2021_Plan_Your_Upsells.mp4
me
Aug 19, 2022 me
112.1 MB
BSGR_2_Follow_Up_Lesson_1_Welcome.mp4
me
Aug 19, 2022 me
105.9 MB
BSGR_2_Google_Ads_Lesson_4_Expectations_For_High_Ticket(1).mp4
me
Aug 19, 2022 me
93.3 MB
BSGR_2_Google_Ads_Lesson_4_Expectations_For_High_Ticket.mp4
me
Aug 19, 2022 me
93.3 MB
BSGR_2_Google_Ads_Lesson_8_Product_Feed(1).mp4
me
Aug 19, 2022 me
452.3 MB
BSGR_2_Google_Ads_Lesson_8_Product_Feed.mp4
me
Aug 19, 2022 me
452.3 MB
BSGR_2_January_2021_Action_Items.mp4
me
Aug 19, 2022 me
119 MB
BSGR_2_January_2021_Break_Your_Weakness.mp4
me
Aug 19, 2022 me
289.7 MB
BSGR_2_January_2021_Building_Sops.mp4
me
Aug 19, 2022 me
139.8 MB
BSGR_2_January_2021_How_To_Hire.mp4
me
Aug 19, 2022 me
243.2 MB
BSGR_2_January_2021_How_To_Manage.mp4
me
Aug 19, 2022 me
294.6 MB
BSGR_2_January_2021_How_To_Prioritize.mp4
me
Aug 19, 2022 me
159.4 MB
BSGR_2_January_2021_Identify_The_Right_Tasks.mp4
me
Aug 19, 2022 me
159.1 MB
BSGR_2_January_2021_Identify_your_weakness.mp4
BSGR_2_January_2021_Outsourcing.mp4
me
Aug 19, 2022 me
78.8 MB
BSGR_2_January_2021_Plan_Your_Next_180_Days.mp4
me
Aug 19, 2022 me
92.6 MB
BSGR_2_January_2021_Review_Your_Year.mp4
me
Aug 19, 2022 me
68.9 MB
BSGR_2_January_2021_Track_Your_Time.mp4
me
Aug 19, 2022 me
41.3 MB
BSGR_2_January_2021_Welcome.mp4
me
Aug 19, 2022 me
169.4 MB
BSGR_2_Lesson_2_SEO_Tools.mp4
me
Aug 19, 2022 me
20.9 MB
BSGR_2_Lesson_4_Technical_SEO.mp4
BSGR_2_Lesson_10_Copy_That_Converts.mp4
me
Aug 19, 2022 me
130.2 MB
BSGR_2_Lesson_22_Featured_Snippets.mp4
me
Aug 19, 2022 me
20.9 MB
BSGR_2_Link_Building_Lesson_15_Action_Items.mp4
me
Aug 19, 2022 me
110.6 MB
BSGR_2_Master_The_Followup_Email_Marketing_Welcome.mp4
me
Aug 19, 2022 me
258.3 MB
BSGR_2_Master_The_Followup_How_Videos_Look.mp4
me
Aug 19, 2022 me
26.7 MB
BSGR_2_Master_The_Followup_Recommended_Email_Tools.mp4
me
Aug 19, 2022 me
33.9 MB
BSGR_2_Mastering_The_Followup_Action_Items.mp4
me
Aug 19, 2022 me
86.3 MB
BSGR_2_Mastering_The_Followup_Retargeting_Welcome.mp4
me
Aug 19, 2022 me
154.9 MB
BSGR_2_Revisit_Your_Foundations_Lesson_5_Focus_On_One_Thing.mp4
BSGR_2_Revisit_Your_Fundamentals_Lesson_2_Create_you_vision.mp4
me
Aug 19, 2022 me
51.9 MB
BSGR_2_Revisit_Your_Fundamentals_Lesson_6_Spy_Time.mp4
me
Aug 19, 2022 me
101.7 MB
BSGR_2_Revisit_Your_Fundamentals_Lesson_8_Profitable_Traffic.mp4
me
Aug 19, 2022 me
28.9 MB
BSGR_2_Revisit_Your_Fundamentals_Lesson_9_Action_Plan.mp4
me
Aug 19, 2022 me
15.3 MB
BSGR_2_Revisiting_Your_Fundamentals_Lesson_4_Set_your_goals.mp4
me
Aug 19, 2022 me
28.3 MB
BSGR_2_Revisiting_Your_Fundamentals_Lesson_5_Know_Thy_Customer.mp4
BSGR_2_SEO_Action_Items.mp4
me
Aug 19, 2022 me
62.5 MB
BSGR_2_SEO_Lesson_1_Welcome.mp4
me
Aug 19, 2022 me
72.4 MB
BSGR_2_SEO_Lesson_3_Keyword_Research.mp4
me
Aug 19, 2022 me
105.2 MB
BSGR_2_SEO_Lesson_6_Crawl_Budget.mp4
me
Aug 19, 2022 me
14.4 MB
BSGR_2_SEO_Lesson_7_Duplicate_Content.mp4
me
Aug 19, 2022 me
71.1 MB
BSGR_2_SEO_Lesson_9_Thin_Content.mp4
me
Aug 19, 2022 me
50.8 MB
BSGR_2_SEO_Lesson_10_Site_Architecture.mp4
me
Aug 19, 2022 me
124.2 MB
BSGR_2_SEO_Lesson_11_Sitemaps.mp4
me
Aug 19, 2022 me
45.9 MB
BSGR_2_SEO_Lesson_13_On_Page_SEO.mp4
me
Aug 19, 2022 me
52.1 MB
BSGR_2_SEO_Lesson_13_Page_Speed.mp4
me
Aug 19, 2022 me
150.6 MB
BSGR_2_SEO_Lesson_14_Keywords.mp4
BSGR_2_SEO_Lesson_15_Meta_Data.mp4
me
Aug 19, 2022 me
28.5 MB
BSGR_2_SEO_Lesson_16_Images.mp4
me
Aug 19, 2022 me
53.8 MB
BSGR_2_SEO_Lesson_17_Structured_Data.mp4
BSGR_2_SEO_Lesson_18_User_Interaction.mp4
me
Aug 19, 2022 me
51.8 MB
BSGR_2_SEO_Lesson_19_Collection_Pages.mp4
me
Aug 19, 2022 me
21.5 MB
BSGR_2_SEO_Lesson_19_Product_Pages.mp4
me
Aug 19, 2022 me
32.7 MB
BSGR_2_SEO_Lesson_21_Blog_Posts.mp4
BSGR_2_SEO_Lesson_22_FAQ_Pages.mp4
me
Aug 19, 2022 me
19.7 MB
BSGR_2_SEO_Link_Building_Lesson_1_Introduction.mp4
me
Aug 19, 2022 me
252 MB
BSGR_2_SEO_Link_Building_Lesson_2_Second_Introduction.mp4
me
Aug 19, 2022 me
39.8 MB
BSGR_2_SEO_Link_Building_Lesson_3_What_is_ecommerce_skyscraper_content.mp4
me
Aug 19, 2022 me
36.7 MB
BSGR_2_SEO_Link_Building_Lesson_4_Keyword_Research.mp4
me
Aug 19, 2022 me
141 MB
BSGR_2_SEO_Link_Building_Lesson_5_Tools.mp4
me
Aug 19, 2022 me
39.9 MB
BSGR_2_SEO_Link_Building_Lesson_8_Track_Your_Data.mp4
me
Aug 19, 2022 me
24.6 MB
BSGR_2_SEO_Link_Building_Lesson_11_Link_Negotiation.mp4
me
Aug 19, 2022 me
45.3 MB
BSGR_2_SEO_Link_Building_Lesson_13_Broken_Link_Building.mp4
BSGR_2_SEO_Link_Building_Lesson_14_Resource_Page_Link_Building.mp4
me
Aug 19, 2022 me
83.1 MB
BSGR_2_SEO_Link_Building_Lesson_16_Outsourcing_Link_Building.mp4
BSGR_2_SEO_lesson_10_URLs.mp4
me
Aug 19, 2022 me
36.3 MB
BSGR_Revisiting_Your_Fundamentals_Lesson_1_Welcome_comp.mp4
me
Aug 19, 2022 me
73.7 MB
BSGR_V2_Customer_Multiplier_Funnel_Welcome.mp4
me
Aug 19, 2022 me
127.7 MB
BSGR_V2_Feb_21_Action_Items.mp4
me
Aug 19, 2022 me
40.3 MB
BSGR_V2_Feb_21_Ask_your_customers.mp4
me
Aug 19, 2022 me
41.6 MB
BSGR_V2_Feb_21_Get_More_Reviews.mp4
BSGR_V2_Feb_21_Get_Referred.mp4
me
Aug 19, 2022 me
25.7 MB
BSGR_V2_Feb_21_Reward_Loyalty.mp4
BSGR_V2_Feb_2021_Gratitude.mp4
me
Aug 19, 2022 me
101.9 MB
BSGR_V2_Feb_2021_Presenting_Upsells.mp4
me
Aug 19, 2022 me
69.7 MB
BSGR_V2_Feb_2021_Repeat_Repeat_Repeat.mp4
me
Aug 19, 2022 me
27.8 MB
BSGR_V2_Google_Ads_Lesson_2_What_Are_Ads_For.mp4
me
Aug 19, 2022 me
33.5 MB
BSGR_V2_Google_Ads_Lesson_4_How_The_Google_Auction_Works(1).mp4
me
Aug 19, 2022 me
94.4 MB
BSGR_V2_Google_Ads_Lesson_4_How_The_Google_Auction_Works.mp4
me
Aug 19, 2022 me
94.4 MB
BSGR_V2_Google_Ads_Lesson_5_Know_Your_Targets.mp4
me
Aug 19, 2022 me
269.7 MB
BSGR_V2_Google_Ads_Lesson_6_Attribution_and_Conversion_Tracking(1).mp4
me
Aug 19, 2022 me
413.4 MB
BSGR_V2_Google_Ads_Lesson_6_Attribution_and_Conversion_Tracking.mp4
me
Aug 19, 2022 me
413.9 MB
BSGR_V2_Google_Ads_Lesson_9_Search_Querie_Level_Bidding(1).mp4
me
Aug 19, 2022 me
71.1 MB
BSGR_V2_Google_Ads_Lesson_9_Search_Querie_Level_Bidding.mp4
me
Aug 19, 2022 me
71.1 MB
BSGR_V2_Google_Ads_Lesson_11_Campaign_Segmentation(1).mp4
me
Aug 19, 2022 me
113.2 MB
BSGR_V2_Google_Ads_Lesson_11_Campaign_Segmentation.mp4
me
Aug 19, 2022 me
114.5 MB
BSGR_V2_Google_Ads_Lesson_16_Campaign_Setup(1).mp4
me
Aug 19, 2022 me
664.2 MB
BSGR_V2_Google_Ads_Lesson_16_Campaign_Setup.mp4
me
Aug 19, 2022 me
664.1 MB
BSGR_V2_Google_Ads_Lesson_23_Writing_Text_Ads.mp4
me
Aug 19, 2022 me
16.9 MB
BSGR_V2_Google_Ads_Lesson_24_Campaign_Setup.mp4
me
Aug 19, 2022 me
164.4 MB
BSGR_V2_Google_Ads_Lesson_25_Trademark_Ads.mp4
me
Aug 19, 2022 me
59.9 MB
BSGR_V2_Google_Ads_Lesson_30_Working_With_Agencies.mp4
me
Aug 19, 2022 me
305.5 MB
BSGR_V2_Google_Shopping_Lesson_12_Shared_Budgets(1).mp4
me
Aug 19, 2022 me
21.9 MB
BSGR_V2_Google_Shopping_Lesson_12_Shared_Budgets.mp4
me
Aug 19, 2022 me
21.9 MB
BSGR_V2_Lesson_18_Shopping_Actions.mp4
me
Aug 19, 2022 me
94.9 MB
BSGR_v2_Google_Ads_Lesson_7_Google_Shopping(1).mp4
me
Aug 19, 2022 me
138.7 MB
BSGR_v2_Google_Ads_Lesson_7_Google_Shopping.mp4
me
Aug 19, 2022 me
353.6 MB
BSGR_v2_Google_Ads_Lesson_14_Negative_Keywords(1).mp4
me
Aug 19, 2022 me
52.1 MB
BSGR_v2_Google_Ads_Lesson_14_Negative_Keywords.mp4
me
Aug 19, 2022 me
52.1 MB
BSGR_v2_Google_Ads_Lesson_16_Campaign_Management(1).mp4
me
Aug 19, 2022 me
292.8 MB
BSGR_v2_Google_Ads_Lesson_16_Campaign_Management.mp4
me
Aug 19, 2022 me
292.4 MB
BSGR_v2_Google_Ads_Lesson_20_Search_Text_Ads.mp4
me
Aug 19, 2022 me
31.1 MB
BSGR_v2_Google_Ads_Lesson_21_Keyword_Targeting.mp4
me
Aug 19, 2022 me
84.9 MB
BSGR_v2_Google_Ads_Lesson_27_Search_text_lead_generation.mp4
BSGR_v2_Google_Ads_Lesson_29_Google_Display_Network.mp4
me
Aug 19, 2022 me
39.4 MB
BSGR_v2_Google_Ads_Lesson_31_Exclusion_Lists.mp4
me
Aug 19, 2022 me
75.2 MB
BSGR_v2_Google_Ads_extra_Adding_Custom_Labels.mp4
me
Aug 19, 2022 me
53.2 MB
BSGR_v2_Lesson_14_The_Unique_Mechanism.mp4
Copy_of_DB_New_Business_Webinar_Sept_21_Final_comp.mp4
me
Aug 19, 2022 me
476.4 MB
me
Aug 19, 2022 me
97.9 MB
DB_1to1_Coaching_welcome_video.mp4
me
Aug 19, 2022 me
166 MB
DB_Build_Module_1_Lesson_1_Welcome.mp4
DB_Build_Module_1_Lesson_3_Pathway.mp4
DB_Grow_Group_Coaching_Call_310821.mp4
me
Aug 19, 2022 me
812 MB
DB_Grow_Module_13_Welcome.mp4
me
Aug 19, 2022 me
135.3 MB
DB_Grow_Phase_Group_Coaching_160921_.mp4
me
Aug 19, 2022 me
386.9 MB
DB_Grow_Phase_Group_Coaching_220921.mp4
me
Aug 19, 2022 me
395.8 MB
DB_Learn_Site_Welcome_Video.mp4
me
Aug 19, 2022 me
54.9 MB
DB_Module_1_Create_Your_Vision.mp4
me
Aug 19, 2022 me
38.6 MB
DB_Module_1_Legals_Banking_Outside_US.mp4
me
Aug 19, 2022 me
73.3 MB
DB_Module_1_Legals_and_Banking.mp4
me
Aug 19, 2022 me
124.2 MB
DB_Module_1_Lesson_2_Let_s_Be_Excellent.mp4
me
Aug 19, 2022 me
75.3 MB
DB_Module_1_Lesson_2_You_Are_The_Secret.mp4
me
Aug 19, 2022 me
317 MB
DB_Module_1_Where_will_you_do_business.mp4
me
Aug 19, 2022 me
157.2 MB
DB_Module_2_Find_Your_Market_Welcome(1).mp4
me
Aug 19, 2022 me
144.8 MB
DB_Module_2_Find_Your_Market_Welcome.mp4
me
Aug 19, 2022 me
144.5 MB
DB_Module_2_Market_Selection_Mindset(1).mp4
me
Aug 19, 2022 me
149.5 MB
DB_Module_2_Market_Selection_Mindset.mp4
me
Aug 19, 2022 me
147 MB
DB_Module_2_Welcome(1).mp4
me
Aug 19, 2022 me
115.3 MB
me
Aug 19, 2022 me
117.1 MB
me
Aug 19, 2022 me
164.9 MB
DB_Module_5_Pre_Launch_Checklist.mp4
me
Aug 19, 2022 me
175.9 MB
DB_Module_5_Setting_Up_Google_Accounts.mp4
me
Aug 19, 2022 me
97.3 MB
DB_Module_5_Shopify_Settings.mp4
me
Aug 19, 2022 me
137.2 MB
DB_Module_5_The_Product_Feed.mp4
me
Aug 19, 2022 me
127.4 MB
me
Aug 19, 2022 me
190.9 MB
DB_Module_5_Welcome_To_Google_Ads_new.mp4
me
Aug 19, 2022 me
226.2 MB
DB_Module_6_Customer_Service_In_The_Beginning.mp4
me
Aug 19, 2022 me
451.1 MB
me
Aug 19, 2022 me
145.2 MB
DB_New_Business_Webinar_comp.mp4
me
Aug 19, 2022 me
580.2 MB
DB_Platform_Walkthrough_July_21.mp4
me
Aug 19, 2022 me
100.8 MB
DB_Website_Thankyou_Page_Video.mp4
me
Aug 19, 2022 me
36.5 MB
Dropship_Breakhthru_Existing_Business_Webinar_Final_comp.mp4
me
Aug 19, 2022 me
269.7 MB
Dropship_Breakthru_-_Build_Generating_A_Basic_PL(1).mp4
me
Aug 19, 2022 me
47.4 MB
Dropship_Breakthru_-_Build_Generating_A_Basic_PL.mp4
me
Aug 19, 2022 me
47.8 MB
Dropship_Breakthru_-_Build_Profit_Per_Order(1).mp4
Dropship_Breakthru_-_Build_Profit_Per_Order.mp4
Dropship_Breakthru_-_Build_What_You_Need_Now_Pricing(1).mp4
me
Aug 19, 2022 me
28.8 MB
Dropship_Breakthru_-_Build_What_You_Need_Now_Pricing.mp4
me
Aug 19, 2022 me
28.8 MB
Dropship_Breakthru_-_Build_When_To_Level_Up(1).mp4
me
Aug 19, 2022 me
34.8 MB
Dropship_Breakthru_-_Build_When_To_Level_Up.mp4
me
Aug 19, 2022 me
34.8 MB
Dropship_Breakthru_-_Intro_To_Knowing_Your_Numbers(1).mp4
me
Aug 19, 2022 me
129.5 MB
Dropship_Breakthru_-_Intro_To_Knowing_Your_Numbers.mp4
me
Aug 19, 2022 me
129.5 MB
Dropship_Breakthru_GROW_Coaching_260821_with_keyword_research_talk.mp4
me
Aug 19, 2022 me
617.8 MB
ECIAA_Customer_Awareness_Pyramid_comp.mp4
me
Aug 19, 2022 me
78.6 MB
ECIAA_Emotion_vs_Logic.mp4
me
Aug 19, 2022 me
205.2 MB
ECIAA_Know_Your_Customer.mp4
me
Aug 19, 2022 me
552.9 MB
ECIAA_Lesson_1_Welcome.mp4
me
Aug 19, 2022 me
117.6 MB
ECIAA_Lesson_2_Who_Is_This_For.mp4
me
Aug 19, 2022 me
75.1 MB
ECIAA_Lesson_3_Practice_Makes_Progress.mp4
me
Aug 19, 2022 me
49.7 MB
ECIAA_Lesson_10_Readable_Writing.mp4
me
Aug 19, 2022 me
65.5 MB
ECIAA_Lesson_11_Map_Your_Product.mp4
me
Aug 19, 2022 me
39.9 MB
ECIAA_Lesson_12_The_Primary_Promise.mp4
me
Aug 19, 2022 me
64.3 MB
ECIAA_Lesson_13_Paint_A_Picture.mp4
me
Aug 19, 2022 me
45.5 MB
ECIAA_Lesson_15_Emotional_Benefits.mp4
me
Aug 19, 2022 me
29.2 MB
ECIAA_Lesson_16_Show_Proof.mp4
me
Aug 19, 2022 me
20.2 MB
ECIAA_Lesson_17_Push_The_Action_Button.mp4
me
Aug 19, 2022 me
40.3 MB
ECIAA_Lesson_18_Pulling_It_All_Together.mp4
me
Aug 19, 2022 me
9.1 MB
ECIAA_Lesson_19_Email_Copy.mp4
me
Aug 19, 2022 me
7.7 MB
ECIAA_Lesson_20_Email_Subject_Lines.mp4
me
Aug 19, 2022 me
56.5 MB
ECIAA_Lesson_22_Email_Body_Copy.mp4
me
Aug 19, 2022 me
46.7 MB
ECIAA_Lesson_23_Writing_Ads.mp4
me
Aug 19, 2022 me
27.9 MB
ECIAA_Lesson_25_Summing_Up.mp4
me
Aug 19, 2022 me
163 MB
ECIAA_Problems_and_Desires.mp4
me
Aug 19, 2022 me
11.9 MB
ECIAA_What_Is_Copywriting.mp4
me
Aug 19, 2022 me
24.3 MB
Existing_Business_Welcome_Course_Index.mp4
me
Aug 19, 2022 me
110.8 MB
Free_Course_Find_Your_Products_Outro.mp4
me
Aug 19, 2022 me
182.9 MB
Free_Dropshipping_Find_A_Product_Course_Intro.mp4
me
Aug 19, 2022 me
58.2 MB
Grow_Module_11_Google_Ads_Welcome.mp4
me
Aug 19, 2022 me
130.9 MB
Grow_Video_1_-_Intro_To_Knowing_Your_Numbers.mp4
me
Aug 19, 2022 me
138.2 MB
Grow_Video_2_-_Its_Time_To_Level_Up_Solve_Your_Problems.mp4
Grow_Video_4_-_The_3_Reports_You_Need_Right_Now.mp4
me
Aug 19, 2022 me
69.6 MB
Grow_Video_5_-_Why_Revenue_Sucks.mp4
me
Aug 19, 2022 me
16.6 MB
Grow_Video_6_-_Using_Your_Numbers_For_Growth_A_Detailed_Example.mp4
me
Aug 19, 2022 me
223 MB
Grow_Video_7_-_Profit_First_Why_You_Have_Cash_Flow_Problems.mp4
me
Aug 19, 2022 me
102 MB
Grow_Video_8_-_How_To_Scale_Without_Going_Crazy.mp4
me
Aug 19, 2022 me
248.9 MB
Grow_Video_9_-_3_Options_To_Get_Started_How_Much_Is_Enough_.mp4
me
Aug 19, 2022 me
75.1 MB
How_Does_High_Ticket_Dropshipping_Work.mp4
me
Aug 19, 2022 me
82.4 MB
Iria_Coaching_Lesson_BSGR.mp4
me
Aug 19, 2022 me
505.6 MB
JW_Coaching_How_To_Book_Calls.mp4
me
Aug 19, 2022 me
24.6 MB
JW_Coaching_How_To_Prepare.mp4
me
Aug 19, 2022 me
142.9 MB
JW_Coaching_Pre_Coaching_Survey.mp4
me
Aug 19, 2022 me
45.5 MB
JW_Coaching_Program_Welcome.mp4
me
Aug 19, 2022 me
40.2 MB
Jon_Warren_About_Me_Video.mp4
me
Aug 19, 2022 me
367.1 MB
Module_2_Build_A_List(1).mp4
Module_2_Build_A_List.mp4
me
Aug 19, 2022 me
86.9 MB
Module_2_Competition_Research(1).mp4
me
Aug 19, 2022 me
206.3 MB
Module_2_Competition_Research.mp4
me
Aug 19, 2022 me
203.5 MB
Module_2_Finding_Suppliers(1).mp4
me
Aug 19, 2022 me
233.8 MB
Module_2_Finding_Suppliers.mp4
me
Aug 19, 2022 me
91.7 MB
Module_2_How_Many_Suppliers(1).mp4
me
Aug 19, 2022 me
106.5 MB
Module_2_How_Many_Suppliers.mp4
me
Aug 19, 2022 me
106 MB
Module_2_Identifying_The_Right_Market(1).mp4
me
Aug 19, 2022 me
287.7 MB
Module_2_Identifying_The_Right_Market.mp4
me
Aug 19, 2022 me
287.2 MB
Module_2_Making_The_Final_Decision(1).mp4
me
Aug 19, 2022 me
279.2 MB
Module_2_Making_The_Final_Decision.mp4
me
Aug 19, 2022 me
279.2 MB
Module_2_Recurring_Revenue_and_Traffic(1).mp4
me
Aug 19, 2022 me
62.1 MB
Module_2_Recurring_Revenue_and_Traffic.mp4
me
Aug 19, 2022 me
199.1 MB
Module_2_Shortlisting_Research(1).mp4
me
Aug 19, 2022 me
132.8 MB
Module_2_Shortlisting_Research.mp4
me
Aug 19, 2022 me
132.6 MB
Module_3_Adding_Demo_Products.mp4
me
Aug 19, 2022 me
73.8 MB
Module_3_Collection_and_Product_Pages.mp4
me
Aug 19, 2022 me
113.8 MB
Module_3_Collections_and_Navigation.mp4
me
Aug 19, 2022 me
110.5 MB
Module_3_Create_Your_Branding.mp4
me
Aug 19, 2022 me
131.9 MB
Module_3_Creating_Pages.mp4
me
Aug 19, 2022 me
78.6 MB
Module_3_Editing_Images.mp4
me
Aug 19, 2022 me
66.4 MB
Module_3_Get_A_Virtual_Postal_Address.mp4
me
Aug 19, 2022 me
129 MB
Module_3_Grab_A_Phone_Number.mp4
me
Aug 19, 2022 me
103.7 MB
Module_3_Naming_Your_Business.mp4
me
Aug 19, 2022 me
116.1 MB
Module_3_Set_Your_Domain_Name.mp4
me
Aug 19, 2022 me
85.1 MB
Module_3_Setting_Up_Tabs_and_Apps.mp4
me
Aug 19, 2022 me
188.9 MB
Module_3_Setting_Up_Your_Email.mp4
me
Aug 19, 2022 me
177.1 MB
Module_3_Setting_Up_Your_Footer.mp4
me
Aug 19, 2022 me
117.2 MB
Module_3_Setting_and_Homepage_Part_2.mp4
me
Aug 19, 2022 me
570.6 MB
Module_3_Site_Setup_Service.mp4
me
Aug 19, 2022 me
63.2 MB
Module_3_Theme_Settings_and_Home_Page_Pt1.mp4
me
Aug 19, 2022 me
189.6 MB
Module_3_Themes_And_Domains.mp4
Module_3_Web_Design_101.mp4
me
Aug 19, 2022 me
45.4 MB
me
Aug 19, 2022 me
156 MB
Module_4_Calling_Suppliers.mp4
me
Aug 19, 2022 me
201.5 MB
me
Aug 19, 2022 me
158.1 MB
Module_4_Phone_Call_or_Email.mp4
me
Aug 19, 2022 me
152.7 MB
Module_4_Product_Uploading_Pt1.mp4
me
Aug 19, 2022 me
79.3 MB
Module_4_Product_Uploading_Pt2_comp.mp4
me
Aug 19, 2022 me
174.3 MB
Module_5_Adding_More_Apps.mp4
me
Aug 19, 2022 me
278.8 MB
Module_5_Google_Account_Suspension.mp4
me
Aug 19, 2022 me
298.5 MB
Module_5_Merchant_Center_Addon.mp4
me
Aug 19, 2022 me
122.4 MB
Module_10_Action_Items.mp4
me
Aug 19, 2022 me
145.2 MB
Module_10_Affiliate_Programs.mp4
me
Aug 19, 2022 me
150.9 MB
Module_10_Dream_100_Research.mp4
me
Aug 19, 2022 me
449.8 MB
Module_10_Finding_Affiliates.mp4
me
Aug 19, 2022 me
245.7 MB
Module_10_Finding_The_Opportunities.mp4
me
Aug 19, 2022 me
159.6 MB
me
Aug 19, 2022 me
45.1 MB
Module_10_Getting_Creative.mp4
me
Aug 19, 2022 me
46.1 MB
Module_10_Making_The_Connection.mp4
me
Aug 19, 2022 me
116.9 MB
Module_10_Managing_Affiliates.mp4
Module_10_Reaching_Out_To_Affiliates.mp4
me
Aug 19, 2022 me
19.4 MB
Module_10_The_Dream_100.mp4
me
Aug 19, 2022 me
20.8 MB
Module_10_The_Dream_100_Workflow.mp4
me
Aug 19, 2022 me
199.3 MB
me
Aug 19, 2022 me
132.1 MB
Module_14_Lesson_1_-_Welcome.mp4
me
Aug 19, 2022 me
85.4 MB
Module_14_Lesson_2_-_Private_Label_vs_White_Label.mp4
me
Aug 19, 2022 me
69.4 MB
Module_14_Lesson_3_-_Why_Private_Label.mp4
me
Aug 19, 2022 me
184.9 MB
Module_14_Lesson_4_-_Private_Labelling_High_Ticket_Products.mp4
me
Aug 19, 2022 me
172 MB
Module_14_Lesson_5_-_Private_Labelling_Accessory_Products.mp4
me
Aug 19, 2022 me
145.8 MB
Module_14_Lesson_6_-_Things_To_Consider_For_Private_Labelling.mp4
me
Aug 19, 2022 me
127.4 MB
Module_14_Lesson_7_-_Have_A_Marketing_Plan_For_Your_Brand.mp4
me
Aug 19, 2022 me
135.3 MB
Module_14_Lesson_8_-_Case_Studies.mp4
me
Aug 19, 2022 me
11.6 MB
New_Member_Welcome_Course_Index.mp4
me
Aug 19, 2022 me
177 MB
Q_A_With_Jon_Ben_comp.mp4
Start_Digging_Your_Well.mp4
me
Aug 19, 2022 me
127.6 MB
Track_Your_Time_Outcomes.mp4
me
Aug 19, 2022 me
212.8 MB
me
Aug 19, 2022 me
65.8 MB
Video_3_-_Rich_Dad_Basics_Changes_From_Build_Phase.mp4
me
Aug 19, 2022 me
51.3 MB
me
Aug 19, 2022 me
32.7 MB
db_Group_Coaching_Call_150921.mp4
me
Aug 19, 2022 me
130.4 MB
frequency_segmentation.mp4
me
Aug 19, 2022 me
80.5 MB
gathering_likely_linker_details.mp4
me
Aug 19, 2022 me
131.7 MB
me
Aug 19, 2022 me
75.4 MB
identifying_likely_linkers.mp4
me
Aug 19, 2022 me
172.4 MB
likely_linker_outreach.mp4
me
Aug 19, 2022 me
467.7 MB
me
Aug 19, 2022 me
397.6 MB
retargeting_ad_sequencing.mp4
me
Aug 19, 2022 me
152.6 MB
retargeting_audiences_and_pixels.mp4
me
Aug 19, 2022 me
399.8 MB
retargeting_dynamic_ads.mp4
me
Aug 19, 2022 me
211.3 MB
retargeting_how_to_build_ads.mp4
me
Aug 19, 2022 me
153.2 MB
me
Aug 19, 2022 me
265.9 MB
retargeting_product_reminder_ad.mp4
me
Aug 19, 2022 me
195.4 MB
retargeting_the_informant_ad.mp4
me
Aug 19, 2022 me
116.7 MB
retargeting_the_intro_ad.mp4
me
Aug 19, 2022 me
92.8 MB
retargeting_the_irresistible_deal_ads.mp4
me
Aug 19, 2022 me
103.5 MB
retargeting_trusted_advisor_ad.mp4
me
Aug 19, 2022 me
101.5 MB
me
Aug 19, 2022 me
156.9 MB
The one program you'll ever want for constructing and rising a life altering ecommerce enterprise.
Dropship Breakthru is the one program for folks such as you who need to comply with a confirmed and distinctive 5 step system (developed over greater than 7 years) that may allow you to efficiently begin your first on-line enterprise within the subsequent 30 days.
By the top of this program you'll have…
Recognized your worthwhile market
You'll know who your preferrred buyer is and what are the perfect and most worthwhile merchandise to promote them.
Attracted your first paying clients
You'll grasp on-line advertising methods that may appeal to paying clients who love your online business and are available again for extra.
Secured native suppliers of high-quality merchandise to promote
We don't dropship from China. You'll safe lengthy lasting relationships with producers and suppliers of top of the range merchandise which might be based mostly in the identical nation as your online business.
Uncovered the entire 7-figure advertising technique
We are going to present you the entire story and present you the whole lot it's essential to do to develop your excessive ticket dropshipping enterprise as much as $10M in annual income.
Launched an superior ecommerce enterprise that sells
You'll construct a whole ecommerce web site and advertising system. Even when you've got zero on-line advertising expertise. How thrilling is that!
Developed life altering expertise and information
You'll possess a spread of data and expertise which might be readily transferrable to different on-line enterprise sorts OR to common employment if that's one thing you want sooner or later.
More courses you might like