Jeremy Miner – 7th Level Communications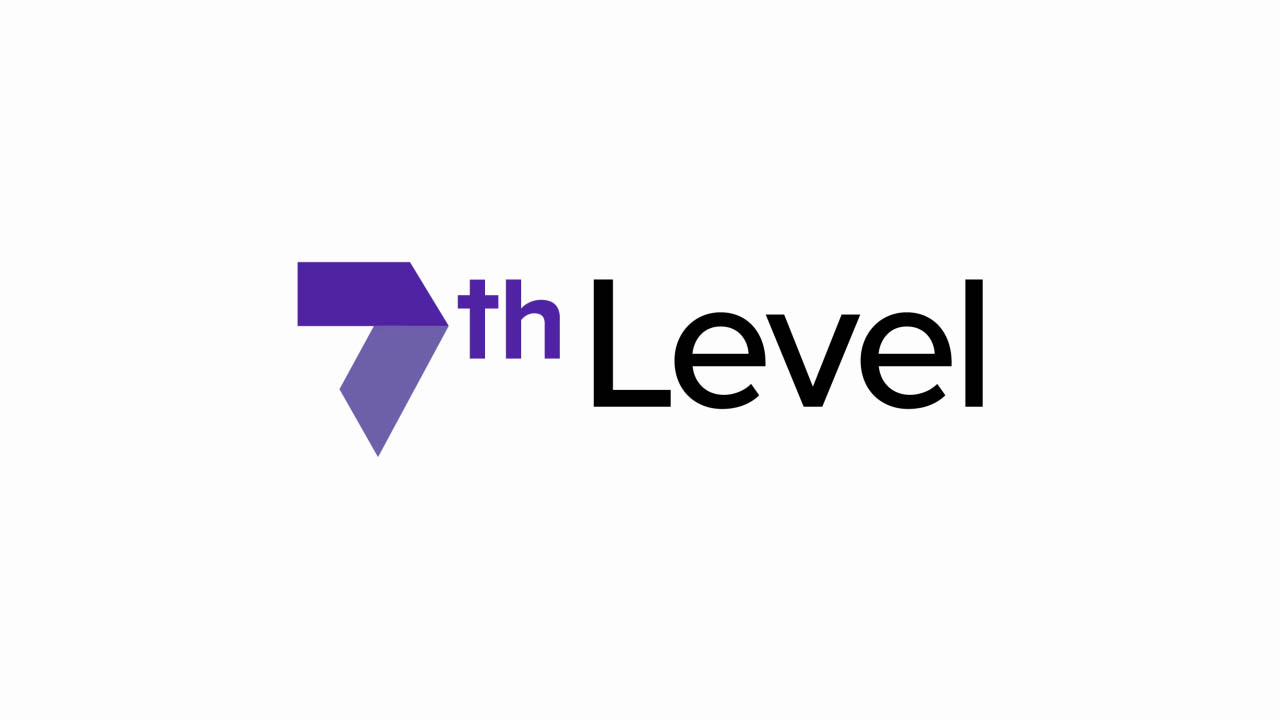 Premium
Learn online (no require download), easy download (Google Drive)

Ensure to get all files in the file list

Get free update course through your email

If you find a website cheaper than us, send it to us and we'll offer a cheaper price.

Last Updated Date: 06-30-2022

Course Size: 53.5 GB
Jeremy Miner – 7th Level Communications (53.5 GB)
Last Updated Date: 06-30-2022
Google Drive Proof
Jeremy Miner – 7th Level Communications
Owner
Last modified
File size
01-Introduction to NEPQ Selling
02-The Power of NEPQ (Neuro-emotional Persuasion Questioning)
03-NEPQ 3.0 Bonus Content
04-Live Role Play Videos With Top Student Marco Cortesi
Jeremy Miner – 7th Level Communications
01-Introduction to NEPQ Selling
Owner
Last modified
File size
01-The Psychology of Selling in the New Economy
02-5 Principles of The New Model of Selling
Jeremy Miner – 7th Level Communications
01-Introduction to NEPQ Selling
01-The Psychology of Selling in the New Economy
01-Introduction & Getting Started.mp4
me
Jun 30, 2022 me
31.5 MB
02-The Biggest Problem in Sales.mp4
me
Jun 30, 2022 me
25.5 MB
03-My Lightbulb Momen.mp4
me
Jun 30, 2022 me
235.8 MB
04-The Death of Traditional Selling Techniques and Why They No Longer Work for You.mp4
me
Jun 30, 2022 me
829.4 MB
05-Why Has the Consumer Changed.mp4
me
Jun 30, 2022 me
163.8 MB
06-How Effective are You at Communicating.mp4
me
Jun 30, 2022 me
37.1 MB
07-Ditch the Traditional Presentation (Timing).mp4
me
Jun 30, 2022 me
138.4 MB
08-NEPQ Communication - Putting the New Psychology of Selling to Work.mp4
me
Jun 30, 2022 me
357.6 MB
Jeremy Miner – 7th Level Communications
01-Introduction to NEPQ Selling
02-5 Principles of The New Model of Selling
01-Intro to the 5 Principles.mp4
me
Jun 30, 2022 me
103.9 MB
02-Principle Number 1- Finding and Helping Other People Solve Their Problem.mp4
me
Jun 30, 2022 me
97.8 MB
03-Principle Number 2- Ask the Right Questions at the Right Tim.mp4
me
Jun 30, 2022 me
281.8 MB
04-Principle Number 3- Listening to What Your Prospect Means, Not Just What They Say.mp4
me
Jun 30, 2022 me
83.5 MB
05-5 Active Listening Skills to Increase Your Sales, Part 1.mp4
me
Jun 30, 2022 me
119.3 MB
06-5 Active Listening Skills to Increase Your Sales, Part 2.mp4
me
Jun 30, 2022 me
378 MB
07-5 Active Listening Skills to Increase Your Sales, Part .mp4
me
Jun 30, 2022 me
299.7 MB
08-Principle Number 4- Use the Feedback & Commitment Formula to Close.mp4
me
Jun 30, 2022 me
265.9 MB
09-The Most Important Committing Questions You'll Ever Learn.mp4
me
Jun 30, 2022 me
0.9 GB
10-Principle Number 5- Eliminate Sales Pressure & Resistance.mp4
me
Jun 30, 2022 me
138.8 MB
11-Sales Myths vs. Sales Reality.mp4
me
Jun 30, 2022 me
427.9 MB
12-5 Principles Summary.mp4
me
Jun 30, 2022 me
76.3 MB
Jeremy Miner – 7th Level Communications
02-The Power of NEPQ (Neuro-emotional Persuasion Questioning)
Owner
Last modified
File size
02-Intro to the Engagement Stage
03-The Engagement Stage-Problem Awareness Questions
04-The Engagement Stage-Solution Awareness Questions
05-The Engagement Stage-Consequence & Qualifying Questions
06-The Transition & Presentation Stages
Jeremy Miner – 7th Level Communications
02-The Power of NEPQ (Neuro-emotional Persuasion Questioning)
01-The Connecting Stage
01-What are Connecting Questions, and Why Use Them-.mp4
me
Jun 30, 2022 me
88.7 MB
02-Create Your Personalized Introduction.mp4
me
Jun 30, 2022 me
548.2 MB
03-Cold Calls that Don't Trigger Sales Resistance.mp4
me
Jun 30, 2022 me
795.4 MB
04-How to Call Your Leads.mp4
me
Jun 30, 2022 me
135.7 MB
05-How to Call Generic Leads.mp4
me
Jun 30, 2022 me
374.4 MB
06-Asking for and Calling Referrals.mp4
me
Jun 30, 2022 me
6.4 MB
07-Effective Voicemail Messages Using Neutral Language.mp4
me
Jun 30, 2022 me
30.8 MB
08-Connecting Stage Summary.mp4
me
Jun 30, 2022 me
123.4 MB
Jeremy Miner – 7th Level Communications
02-The Power of NEPQ (Neuro-emotional Persuasion Questioning)
02-Intro to the Engagement Stage
01-Introduction- Why Ask Skilled Questions.mp4
me
Jun 30, 2022 me
272.5 MB
02-Situation Questions.mp4
me
Jun 30, 2022 me
498.5 MB
Jeremy Miner – 7th Level Communications
02-The Power of NEPQ (Neuro-emotional Persuasion Questioning)
03-The Engagement Stage-Problem Awareness Questions
01-What Problem Awareness Questions Give You.mp4
me
Jun 30, 2022 me
121.2 MB
02-Turning Your Statements Into Questions .mp4
me
Jun 30, 2022 me
326.2 MB
03-A Tale of Two Truths .mp4
me
Jun 30, 2022 me
52.9 MB
04-Probing & Clarifying Questions.mp4
me
Jun 30, 2022 me
113.1 MB
05-Problem Awareness Questions Summary.mp4
Jeremy Miner – 7th Level Communications
02-The Power of NEPQ (Neuro-emotional Persuasion Questioning)
04-The Engagement Stage-Solution Awareness Questions
01-4 Reasons to Use Solutions Awareness Questions.mp4
me
Jun 30, 2022 me
172.6 MB
02-Telling is Not Selling.mp4
me
Jun 30, 2022 me
498.5 MB
me
Jun 30, 2022 me
405.1 MB
04-Solution Awareness Question Examples.mp4
me
Jun 30, 2022 me
408.2 MB
05-Solution Awareness Summar.mp4
me
Jun 30, 2022 me
61.1 MB
Jeremy Miner – 7th Level Communications
02-The Power of NEPQ (Neuro-emotional Persuasion Questioning)
05-The Engagement Stage-Consequence & Qualifying Questions
01-Consequence Questions.mp4
me
Jun 30, 2022 me
284.4 MB
02-Qualifying Questions.mp4
me
Jun 30, 2022 me
510.1 MB
03-Sequencing Consequence and Clarifying Questions.mp4
me
Jun 30, 2022 me
361.9 MB
04-Engagement Stage Summary.mp4
me
Jun 30, 2022 me
107.2 MB
Jeremy Miner – 7th Level Communications
02-The Power of NEPQ (Neuro-emotional Persuasion Questioning)
06-The Transition & Presentation Stages
01-Transition to Your Presentatio.mp4
me
Jun 30, 2022 me
113.1 MB
02-Understanding the Objections.mp4
me
Jun 30, 2022 me
48.9 MB
03-The Suppose Question.mp4
me
Jun 30, 2022 me
212.9 MB
04-How to Handle Demands That You Cannot Meet.mp4
me
Jun 30, 2022 me
196.9 MB
05-Help Your Prospects Overcome Their Own Concerns.mp4
me
Jun 30, 2022 me
386.1 MB
Jeremy Miner – 7th Level Communications
02-The Power of NEPQ (Neuro-emotional Persuasion Questioning)
07-The Commitment Stage
01-Words that Trigger Sales Pressure.mp4
me
Jun 30, 2022 me
61.3 MB
02-Traditional Closing Questions.mp4
me
Jun 30, 2022 me
630.2 MB
03-Commiting Questions.mp4
me
Jun 30, 2022 me
83.5 MB
04-Catapult Your Commissions.mp4
me
Jun 30, 2022 me
287.1 MB
05-Commitment Stage Summary.mp4
me
Jun 30, 2022 me
73.8 MB
Jeremy Miner – 7th Level Communications
03-NEPQ 3.0 Bonus Content
me
Jun 30, 2022 me
445.5 MB
02-Cold Calling Examples.mp4
me
Jun 30, 2022 me
736.2 MB
me
Jun 30, 2022 me
503.8 MB
me
Jun 30, 2022 me
121.3 MB
me
Jun 30, 2022 me
87.1 MB
06-How To Get It Done.mp4
me
Jun 30, 2022 me
111.7 MB
me
Jun 30, 2022 me
66.8 MB
me
Jun 30, 2022 me
171.1 MB
me
Jun 30, 2022 me
361.6 MB
me
Jun 30, 2022 me
601.6 MB
11-Start A Sales Meeting.mp4
me
Jun 30, 2022 me
182.5 MB
12-Budgeting Questions.mp4
me
Jun 30, 2022 me
254.9 MB
13-Qualifying Questions.mp4
me
Jun 30, 2022 me
398.3 MB
14-Questions - Vendor Relationships.mp4
me
Jun 30, 2022 me
338.5 MB
15-Questions - Keep Customers.mp4
me
Jun 30, 2022 me
172.3 MB
16-Questions - External Customers.mp4
me
Jun 30, 2022 me
241.3 MB
17-Questions - Expanded Probing.mp4
me
Jun 30, 2022 me
335.3 MB
18-Questions - Decision Making.mp4
me
Jun 30, 2022 me
288.3 MB
19-Questions - Customer Service.mp4
me
Jun 30, 2022 me
262.7 MB
20-Partner Objections.mp4
me
Jun 30, 2022 me
717.9 MB
21-Overcome - Think It Over.mp4
me
Jun 30, 2022 me
206 MB
me
Jun 30, 2022 me
531.3 MB
me
Jun 30, 2022 me
133.5 MB
me
Jun 30, 2022 me
108.9 MB
me
Jun 30, 2022 me
105.3 MB
me
Jun 30, 2022 me
96.4 MB
27-Bonus Q and A Examples.mp4
me
Jun 30, 2022 me
11.9 GB
28-Jeremy Miner Video 1 - Top 5 Traits of Highly Successful Salespeople.mp4
me
Jun 30, 2022 me
856.7 MB
29-Jeremy Miner Video 2 - Connecting Stage Introduction.mp4
me
Jun 30, 2022 me
186.9 MB
30-Jeremy Miner Video 3 Breakdown of the Engagement Stage.mp4
me
Jun 30, 2022 me
236.6 MB
31-Role Play Exercise 1 - Connecting Questions Inbound leads Roleplay.mp4
me
Jun 30, 2022 me
860 MB
32-Role Play Exercise 2 - Connecting Questions Outbound leads Roleplay.mp4
me
Jun 30, 2022 me
484.4 MB
33-Role Play Exercise 3 Situation Questions Roleplay Part 1.mp4
me
Jun 30, 2022 me
1.2 GB
34-Role Play Exercise 4 Situation Questions Roleplay Part 2.mp4
me
Jun 30, 2022 me
1.6 GB
35-Role Play Exercise 5 Problem Awareness Questions Roleplay.mp4
me
Jun 30, 2022 me
2.2 GB
36-Role Play Exercise 6 Solution Awareness Questions Roleplay Part 1.mp4
me
Jun 30, 2022 me
2.3 GB
37-Role Play Exercise 7 - Solution Awareness Questions Roleplay Part 2.mp4
me
Jun 30, 2022 me
533 MB
38-Role Play Exercise 8 - Consequence Questions Roleplay.mp4
me
Jun 30, 2022 me
1.8 GB
39-Role Play Exercise 9 - Qualifying Questions - Transition Stage Roleplay.mp4
me
Jun 30, 2022 me
1.4 GB
40-Role Play Exercise 10 - Transition Stage Roleplay Part 2.mp4
me
Jun 30, 2022 me
201 MB
41-Role Play Exercise 11 - Commitment Questions - Roleplay.mp4
me
Jun 30, 2022 me
459.1 MB
42-Role Play Exercise 12 - Overview of Objection Prevention Handling Roleplay.mp4
me
Jun 30, 2022 me
399.6 MB
43-Role Play Exercise 13 - LIVE Objection Handling Roleplays.mp4
me
Jun 30, 2022 me
2.2 GB
44-How To Set Income Goals.mp4
me
Jun 30, 2022 me
300.9 MB
45-It's OK To Hear NO.mp4
me
Jun 30, 2022 me
90.2 MB
me
Jun 30, 2022 me
111.4 MB
me
Jun 30, 2022 me
138.4 MB
me
Jun 30, 2022 me
104.8 MB
49-No Sales and No Show Lists.mp4
me
Jun 30, 2022 me
109.9 MB
me
Jun 30, 2022 me
40.1 MB
me
Jun 30, 2022 me
107.3 MB
52-Payment Plan Into A PIF.mp4
me
Jun 30, 2022 me
128.1 MB
53-Door-to-Door Selling.mp4
me
Jun 30, 2022 me
2.2 GB
Jeremy Miner – 7th Level Communications
04-Live Role Play Videos With Top Student Marco Cortesi
01-Live Training with Marco Cortesi - Video 1.mp4
me
Jun 30, 2022 me
363.7 MB
02-Live Training with Marco Cortesi - Video 2.mp4
me
Jun 30, 2022 me
517.1 MB
Everybody claims to assist enhance gross sales however 7th Level has a scientific method to ensure gross sales efficiency after going by means of our Neuro-Emotional Persuasion Questioning which in easy phrases means: Create a friction-free gross sales setting that works with human habits to multiply your gross sales.
When enhancing your gross sales groups efficiency, conventional promoting strategies (Outdated Mannequin of Promoting) hardly ever works. With the New Mannequin of Promoting and the flexibility to trace your gross sales crew with our digital coaching platform, outcomes and sustainable elevate come shortly.
"The one best approach to promote something to anybody in 2021 is to be an issue finder and an issue solver… NOT a product pusher."
For Jeremy Miner, the embodiment of this philosophy has made him one of many wealthiest gross sales professionals on the planet.
Throughout his 17 yr gross sales profession he was acknowledged as one of many highest incomes producer out of greater than 100 million salespeople, promoting something worldwide – Jeremy's earnings as a commission-only salesperson had been within the a number of 7-figures, EVERY 12 months!
He's the chairman of 7th Level, a worldwide gross sales coaching firm with its headquarters in USA, Australia, and Dubai.
More courses you might like