Dan Henry – Facebook Ads for Entrepreneur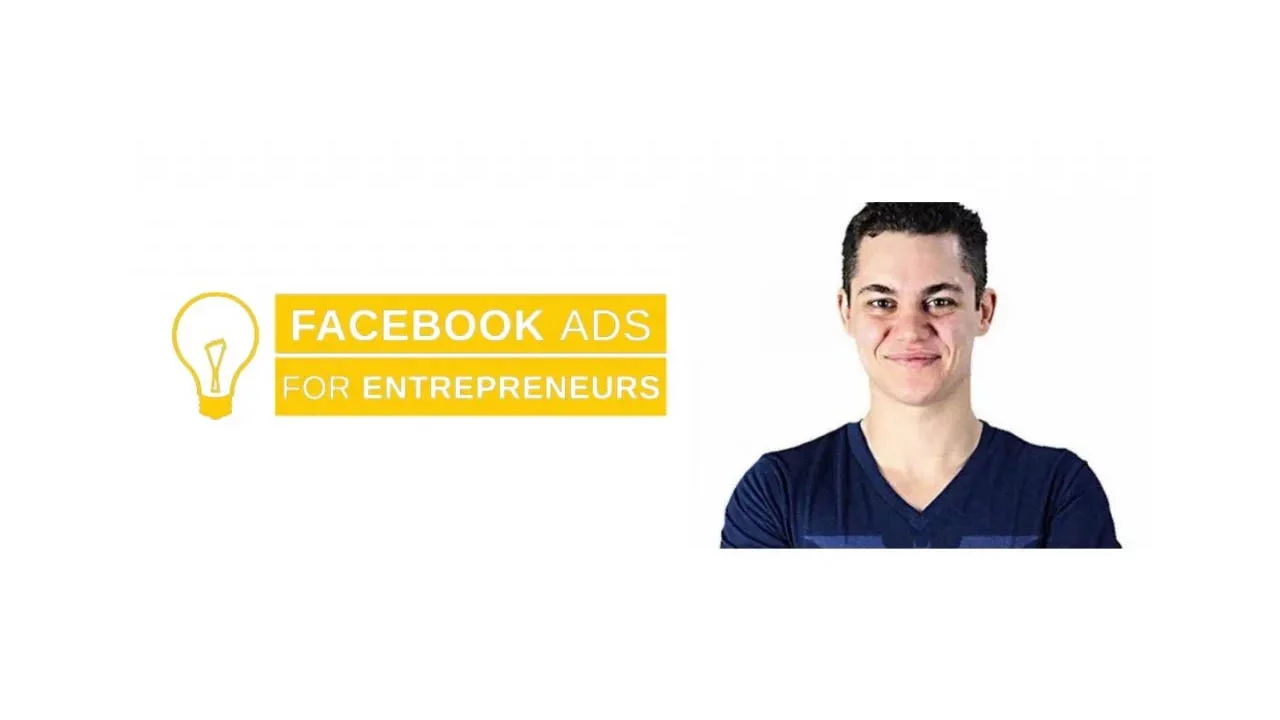 Premium
Learn online (no require download), easy download (Google Drive)

Ensure to get all files in the file list

Get free update course through your email

If you find a website cheaper than us, send it to us and we'll offer a cheaper price.

Last Updated Date: 03-18-2023

Course Size: 7.7 GB
Dan Henry – Facebook Ads for Entrepreneur (7.7 GB)
Last Updated Date: 03-18-2023
Google Drive Proof
Dan Henry – Facebook Ads for Entrepreneur
Owner
Last modified
File size
00-Module 0 - The Nutshell
Dan Henry – Facebook Ads for Entrepreneur
00-Module 0 - The Nutshell
Owner
Last modified
File size
04. Facebook Ads in a Nutshell
Dan Henry – Facebook Ads for Entrepreneur
00-Module 0 - The Nutshell
01. Webinar Replay
01.How I Made $10,000 My First Month Running Facebook Ads for Clients - YouTube [720p].mp4
me
Mar 18, 2023 me
394.8 MB
02.Easy ROI Clients from Dan Henry on Vimeo.mp4
me
Mar 18, 2023 me
82.6 MB
03.Rule of 10 from Dan Henry on Vimeo.mp4
me
Mar 18, 2023 me
41.8 MB
04.PixelMagic from Dan Henry on Vimeo.mp4
me
Mar 18, 2023 me
264.6 MB
Dan Henry – Facebook Ads for Entrepreneur
00-Module 0 - The Nutshell
02. Will I Succeed
me
Mar 18, 2023 me
143.7 KB
Lesson 1 - Will I Succeed from Dan Henry on Vimeo.mp4
me
Mar 18, 2023 me
27.4 MB
Dan Henry – Facebook Ads for Entrepreneur
00-Module 0 - The Nutshell
03. The Value Scale
Lesson 2 - The Value Scale from Dan Henry on Vimeo.mp4
me
Mar 18, 2023 me
9.6 MB
Dan Henry – Facebook Ads for Entrepreneur
00-Module 0 - The Nutshell
04. Facebook Ads in a Nutshell
Lesson 3 - Facebook Ads in a Nutshell from Dan Henry on Vimeo.mp4
me
Mar 18, 2023 me
37.3 MB
Dan Henry – Facebook Ads for Entrepreneur
00-Module 0 - The Nutshell
05. Example Ad Funnels
Lesson 4 - Example Ad Funnels from Dan Henry on Vimeo.mp4
me
Mar 18, 2023 me
134 MB
Dan Henry – Facebook Ads for Entrepreneur
01-Module 1 - The Bait
01.Lesson 1 - The Purpose of BAIT from Dan Henry on Vimeo.mp4
me
Mar 18, 2023 me
15.9 MB
02.Lesson 2 - The Definition of Value and Desire from Dan Henry on Vimeo.mp4
me
Mar 18, 2023 me
10.8 MB
03.Lesson 3 - Types of BAIT and How To Sell It from Dan Henry on Vimeo.mp4
me
Mar 18, 2023 me
12.7 MB
04.CustomerResearchCheetSheet.pdf
me
Mar 18, 2023 me
134.2 KB
04.Lesson 7 - How to Figure Out What Your BAIT Should Be from Dan Henry on Vimeo.mp4
me
Mar 18, 2023 me
56.5 MB
05. How to run Simple Customer Research Ads from Dan Henry on Vimeo.mp4
me
Mar 18, 2023 me
328.4 MB
me
Mar 18, 2023 me
612.9 KB
06. Lesson 4 - How to Create a Great BAIT Headline from Dan Henry on Vimeo.mp4
me
Mar 18, 2023 me
38.8 MB
07. Lesson 5 - BAIT Examples from Dan Henry on Vimeo.mp4
me
Mar 18, 2023 me
78.3 MB
08. Lesson 6 - How Does BAIT Work If You Are A from Dan Henry on Vimeo.mp4
me
Mar 18, 2023 me
28.1 MB
09. Lesson 8 - The Badass BAIT Checklist from Dan Henry on Vimeo.mp4
me
Mar 18, 2023 me
55.2 MB
10. Lesson 9 - How to Create a Simple Cheat Sheet from Dan Henry on Vimeo.mp4
me
Mar 18, 2023 me
75.5 MB
Dan Henry – Facebook Ads for Entrepreneur
02-Module 2 - The Funnel
Lesson 1 - Intro and How to Choose the Right Funnel for You from Dan Henry on Vimeo.mp4
me
Mar 18, 2023 me
28.3 MB
Lesson 2 - How to Build a Cheat Sheet Funnel from Dan Henry on Vimeo.mp4
me
Mar 18, 2023 me
156.1 MB
Lesson 3 - How to Build a Discount Funnel from Dan Henry on Vimeo.mp4
me
Mar 18, 2023 me
202.3 MB
Lesson 4 - How to Build a Value Video Funnel for Coaching from Dan Henry on Vimeo.mp4
me
Mar 18, 2023 me
80.9 MB
Lesson 5 - How to Build a Webinar Funnel from Dan Henry on Vimeo.mp4
me
Mar 18, 2023 me
41.5 MB
Lesson 6 - How to Install Your Pixel from Dan Henry on Vimeo.mp4
me
Mar 18, 2023 me
13.7 MB
Lesson 7 - How to Create a Custom Conversion from Dan Henry on Vimeo.mp4
me
Mar 18, 2023 me
22.8 MB
Dan Henry – Facebook Ads for Entrepreneur
03-Module 3 - The Ad
01-Lesson 1 - Overview of Ad Dashboard from Dan Henry on Vimeo.mp4
me
Mar 18, 2023 me
9.9 MB
02-Lesson 2 - How to Choose the Best Ad Type for You from Dan Henry on Vimeo.mp4
me
Mar 18, 2023 me
49.1 MB
03-Lesson 3 - Copy and Dialogue Strategy from Dan Henry on Vimeo.mp4
me
Mar 18, 2023 me
115.7 MB
04-Lesson 4 - How to Create Ads from Dan Henry on Vimeo.mp4
me
Mar 18, 2023 me
135.2 MB
05-Lesson 5 - Retargeting Ad and Copy Strategy from Dan Henry on Vimeo.mp4
me
Mar 18, 2023 me
36.2 MB
06-Lesson 6 - Examples of Retargeting Ads from Dan Henry on Vimeo.mp4
07-Lesson 7 - How to Create a Custom Retargeting Audience from Dan Henry on Vimeo.mp4
me
Mar 18, 2023 me
51.9 MB
08-Lesson 8 - Creating a Retargeting Campaign from Scratch from Dan Henry on Vimeo.mp4
me
Mar 18, 2023 me
69.6 MB
09-Lesson 9 - How to Target Your Dream Customer from Dan Henry on Vimeo.mp4
me
Mar 18, 2023 me
74.6 MB
10-Lesson 10 - How to Get Even More Ideas For Targeting from Dan Henry on Vimeo.mp4
me
Mar 18, 2023 me
70.3 MB
11-Lesson 11 - How to Manage Your Ads with The Split Test Equation from Dan Henry on Vimeo.mp4
me
Mar 18, 2023 me
91.8 MB
12-Lesson 12 - How to Scale a Winning Ad from Dan Henry on Vimeo.mp4
me
Mar 18, 2023 me
11.9 MB
13-How to Organize Your Dashboard to Increase Profits from Dan Henry on Vimeo.mp4
me
Mar 18, 2023 me
72.9 MB
14-Bonus - Targeting Brainstorm Session from Dan Henry on Vimeo.mp4
me
Mar 18, 2023 me
180.5 MB
14-Bonus - The Video Retarget Method from Dan Henry on Vimeo.mp4
me
Mar 18, 2023 me
89.7 MB
15-Bonus - What To Do If You Suck At Copy from Dan Henry on Vimeo.mp4
me
Mar 18, 2023 me
127.7 MB
Bonus - What To Do If You Suck At Copy.txt
Dan Henry – Facebook Ads for Entrepreneur
04-Module 4 - The Agency
01-Agency Module - How to Choose the Right Clients from Dan Henry on Vimeo.mp4
me
Mar 18, 2023 me
382.8 MB
02-3 Methods to Get Clients from Dan Henry on Vimeo.mp4
me
Mar 18, 2023 me
510.7 MB
03-How to Explain the Value Scale to Clients from Dan Henry on Vimeo.mp4
me
Mar 18, 2023 me
278.1 MB
04-How to choose a funnel for your client from Dan Henry on Vimeo.mp4
me
Mar 18, 2023 me
437.8 MB
me
Mar 18, 2023 me
655.5 KB
06-Lead Notification in ClickFunnels from Dan Henry on Vimeo.mp4
Dan Henry – Facebook Ads for Entrepreneur
05-Bonuses
01-Triple Phone Sales from Dan Henry on Vimeo.mp4
me
Mar 18, 2023 me
38.8 MB
02-Split Test Demonstration from Dan Henry on Vimeo.mp4
me
Mar 18, 2023 me
39.1 MB
03-ACAF from Dan Henry on Vimeo.mp4
me
Mar 18, 2023 me
90.7 MB
04-FAFE_Roadmap___Cheatsheet.pdf
me
Mar 18, 2023 me
485.5 KB
05-FAFE_Funnels_Swipe_File.pdf
me
Mar 18, 2023 me
212.9 KB
06-Pixel_Cheatsheet__1_.pdf
me
Mar 18, 2023 me
719.8 KB
07-AUDIO RECORDING DAN HENRY CLOSING A CLIENT from Dan Henry on Vimeo.mp4
me
Mar 18, 2023 me
114 MB
me
Mar 18, 2023 me
292.4 KB
Dan Henry – Facebook Ads for Entrepreneur
06-Pixel Hero Bonus
Pixel Hero Lesson 1 from Dan Henry on Vimeo.mp4
me
Mar 18, 2023 me
175 MB
Pixel Hero Lesson 2 from Dan Henry on Vimeo.mp4
me
Mar 18, 2023 me
102.2 MB
Pixel Hero Lesson 3 from Dan Henry on Vimeo.mp4
me
Mar 18, 2023 me
173.3 MB
Pixel Hero Lesson 4 from Dan Henry on Vimeo.mp4
me
Mar 18, 2023 me
82.3 MB
Pixel Hero Lesson 4 from Dan Henry on Vimeo.mpg
me
Mar 18, 2023 me
174.5 MB
Pixel Hero Webinar Bonus from Dan Henry on Vimeo.mp4
me
Mar 18, 2023 me
172.6 MB
Dan Henry – Facebook Ads for Entrepreneur
07-Bare Bone Basics
01-business-manager-adding-new-clients from Dan Henry on Vimeo.mp4
me
Mar 18, 2023 me
12.9 MB
02-How to Install Your Facebook Pixel in Wordpress from Dan Henry on Vimeo.mp4
me
Mar 18, 2023 me
8.7 MB
03-How to find your FB Ad Account ID from Dan Henry on Vimeo.mp4
me
Mar 18, 2023 me
3.5 MB
04-How to add CC details to your Facebook Ad Account from Dan Henry on Vimeo.mp4
me
Mar 18, 2023 me
8.4 MB
05-Requesting Access To A Client's Ad Account - 3 Step Process from Dan Henry on Vimeo.mp4
me
Mar 18, 2023 me
11.2 MB
Dan Henry – Facebook Ads for Entrepreneur
08-Coaching Calls
01-Group Coaching Call 92116 from Dan Henry on Vimeo.mp4
me
Mar 18, 2023 me
751.9 MB
02-Student Coaching Call 10-11-16 from Dan Henry on Vimeo.mp4
me
Mar 18, 2023 me
876.5 MB
What's the Facebook Ads for Entrepreneurs Course About?
As you'll be able to think about the FAFE course is about operating Facebook adverts for folks, and getting paid to do it.
Created by Dan Henry, the course goals to show you college students the way to run laser centered Facebook adverts, that not solely convert like loopy, but in addition don't price the earth.
More courses you might like