Ashni – The Big YouTube Breakdown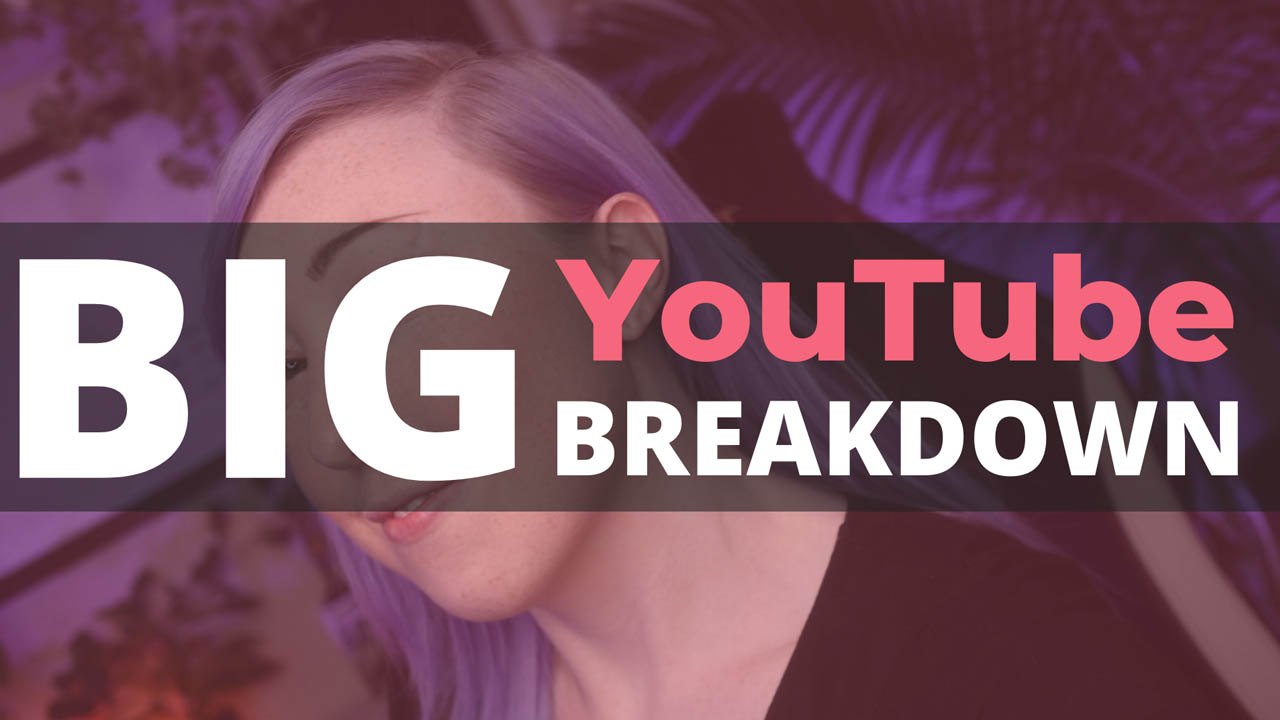 Premium
Learn online (no require download), easy download (Google Drive)

Ensure to get all files in the file list

Get free update course through your email

If you find a website cheaper than us, send it to us and we'll offer a cheaper price.

Last Updated Date: 03-03-2022
Ashni – The Big YouTube Breakdown (12.96 GB)
Last Updated Date: 03-03-2022
Google Drive Proof
Ashni – The Big YouTube Breakdown
Files
2020-08-16 19-19-27.mp4 1215.mp4
2020-08-16 19-34-08.mp4 0632.mp4
2020-08-16 19-43-10.mp4 0547.mp4
2020-08-16 19-50-50.mp4 0745.mp4
2020-09-11 16-36-10.mp4 0333.mp4
2020-09-11 16-41-15.mp4 0523.mp4
2020-09-11 16-52-51.mp4 0434.mp4
2020-09-11 16-57-33.mp4 0519.mp4
2020-09-11 17-05-23.mp4 0624.mp4
2020-09-19 19-52-27.mp4 0154.mp4
2020-09-19 19-54-33.mp4 0241.mp4
2020-10-03 14-47-43.mp4 0200.mp4
2020-10-03 14-51-21.mp4 0238.mp4
2020-10-03 14-54-20.mp4 0357.mp4
2020-10-03 14-58-27.mp4 0412.mp4
2020-10-03 15-02-54.mp4 0341.mp4
2020-10-08 17-38-10.mp4 0116.mp4
2020-10-08 17-39-39.mp4 0113.mp4
20200818_195025.mp4 0105.mp4
20200822_191614.mp4 0046.mp4
20201016_174458.mp4 0056.mp4
20201105_163515.mp4 0134.mp4
Advanced Growth Strategies.mp4 1018.mp4
Affiliates and Sponsors.mp4 3219.mp4
Boost Engagement Metrics Walkthrough.mp4 1925.mp4
Coach Quirky.mp4 0326.mp4
Coach Syafire.mp4 0334.mp4
Create Your Freebie Presentation.mp4 3818.mp4
Creating Your Account Walkthrough.mp4 0543.mp4
Find Your Tribe Walkthrough.mp4 0514.mp4
Finished Phase One Presentation.mp4 0622.mp4
Get More Engagement.mp4 0909.mp4
Grow Your Awareness.mp4 2634.mp4
Growth Strategies Walkthrough.mp4 1601.mp4
How to Make Valuable Content.mp4 4058.mp4
How to Make Valuable Macro Content.mp4 3512.mp4
How to Make Valuable Micro Content.mp4 2436.mp4
Introduction To Zeenigami.mp4
Introduction To Zeenigami.mp4 1617.mp4
Know When It Sucks.mp4 3625.mp4
Making Great Tweets.mp4 1358.mp4
Research Your Videos Presentation.mp4 3314.mp4
Set Everything Up Walkthrough.mp4 2009.mp4
StreamCoachZeen.mp4 0524.mp4
The Twitch Basics.mp4 2325.mp4
Welcome to Module 2 Presentation.mp4 0126.mp4
Welcome to Phase 1!.mp4 0142.mp4
Welcome to Phase 2 Presentation.mp4 1129.mp4
What to Expect.mp4 1819.mp4
Your Audience Archetype.mp4 1759.mp4
Your Brand SMELL Presentation.mp4 1221.mp4
Your Business Model.mp4 2620.mp4
Your Channel Aesthetic Presentation.mp4 2458.mp4
Your Channel Authority Presentation.mp4 2322.mp4
Your Channel Components 2 Presentation.mp4 2444.mp4
Your Channel Components Presentation.mp4 1425.mp4
Your Community Plan.mp4 4451.mp4
Your Daily Twitter Routine.mp4 1214.mp4
Your Stream Brand.mp4 1757.mp4
Your Stream Story.mp4 1900.mp4
Your Twitter Future.mp4 1134.mp4
Your Twitter Tribe.mp4 1030.mp4
Your YouTube Goal Presentation.mp4 1559.mp4
Your YouTube Schedule Presentation.mp4 2209.mp4
Your YouTube Technology Presentation.mp4 0513.mp4
Your YouTube Trello Presentation.mp4 1359.mp4
2020-08-16 19-19-27.mp4 1215.mp4

2020-08-16 19-34-08.mp4 0632.mp4

2020-08-16 19-43-10.mp4 0547.mp4

2020-08-16 19-50-50.mp4 0745.mp4

2020-09-11 16-36-10.mp4 0333.mp4

2020-09-11 16-41-15.mp4 0523.mp4

2020-09-11 16-52-51.mp4 0434.mp4

2020-09-11 16-57-33.mp4 0519.mp4

2020-09-11 17-05-23.mp4 0624.mp4

2020-09-19 19-52-27.mp4 0154.mp4

2020-09-19 19-54-33.mp4 0241.mp4

2020-10-03 14-47-43.mp4 0200.mp4

2020-10-03 14-51-21.mp4 0238.mp4

2020-10-03 14-54-20.mp4 0357.mp4

2020-10-03 14-58-27.mp4 0412.mp4

2020-10-03 15-02-54.mp4 0341.mp4

2020-10-08 17-38-10.mp4 0116.mp4

2020-10-08 17-39-39.mp4 0113.mp4

20200818_195025.mp4 0105.mp4

20200822_191614.mp4 0046.mp4

20201016_174458.mp4 0056.mp4

20201105_163515.mp4 0134.mp4

Advanced Growth Strategies.mp4 1018.mp4

Affiliates and Sponsors.mp4 3219.mp4

Boost Engagement Metrics Walkthrough.mp4 1925.mp4

Coach Quirky.mp4 0326.mp4

Coach Syafire.mp4 0334.mp4

Create Your Freebie Presentation.mp4 3818.mp4

Creating Your Account Walkthrough.mp4 0543.mp4

Find Your Tribe Walkthrough.mp4 0514.mp4

Finished Phase One Presentation.mp4 0622.mp4

Get More Engagement.mp4 0909.mp4

Grow Your Awareness.mp4 2634.mp4

Growth Strategies Walkthrough.mp4 1601.mp4

How to Make Valuable Content.mp4 4058.mp4

How to Make Valuable Macro Content.mp4 3512.mp4

How to Make Valuable Micro Content.mp4 2436.mp4

Introduction To Zeenigami.mp4

Introduction To Zeenigami.mp4 1617.mp4

Know When It Sucks.mp4 3625.mp4

Making Great Tweets.mp4 1358.mp4

Meet Ashni.mp4 0543.mp4

Research Your Videos Presentation.mp4 3314.mp4

Set Everything Up Walkthrough.mp4 2009.mp4

StreamCoachZeen.mp4 0524.mp4

The Twitch Basics.mp4 2325.mp4

Welcome to Module 2 Presentation.mp4 0126.mp4

Welcome to Phase 1!.mp4 0142.mp4

Welcome to Phase 2 Presentation.mp4 1129.mp4

What to Expect.mp4 1819.mp4

Yey.mov 0533.mp4

Your Audience Archetype.mp4 1759.mp4

Your Brand SMELL Presentation.mp4 1221.mp4

Your Business Model.mp4 2620.mp4

Your Channel Aesthetic Presentation.mp4 2458.mp4

Your Channel Authority Presentation.mp4 2322.mp4

Your Channel Components 2 Presentation.mp4 2444.mp4

Your Channel Components Presentation.mp4 1425.mp4

Your Community Plan.mp4 4451.mp4

Your Daily Twitter Routine.mp4 1214.mp4

Your Stream Brand.mp4 1757.mp4

Your Stream Story.mp4 1900.mp4

Your Twitter Future.mp4 1134.mp4

Your Twitter Tribe.mp4 1030.mp4

Your YouTube Goal Presentation.mp4 1559.mp4

Your YouTube Schedule Presentation.mp4 2209.mp4

Your YouTube Technology Presentation.mp4 0513.mp4

Your YouTube Trello Presentation.mp4 1359.mp4
Be taught the insider secrets and techniques & methods you could grasp to construct a thriving YouTube channel.
In The Big YouTube Breakdown, I'll information you thru every part I did to construct a YouTube channel with over 2 million views.
? Simply think about…?
You understand precisely what sort of movies you're keen on making – and other people truly need to watch them from you!
You might have a thriving channel with new subs, advert income, and feedback every day…
You're feeling assured and enthusiastic about your YouTube channel…
Different individuals name you an inspiration for the superior movies you make…
Wouldn't you like to really feel that manner about your self and your YouTube channel?
I promise good friend: If I can do it, so are you able to.
More courses you might like