Arash Ahadzadeh – UI Design , Figma Mastery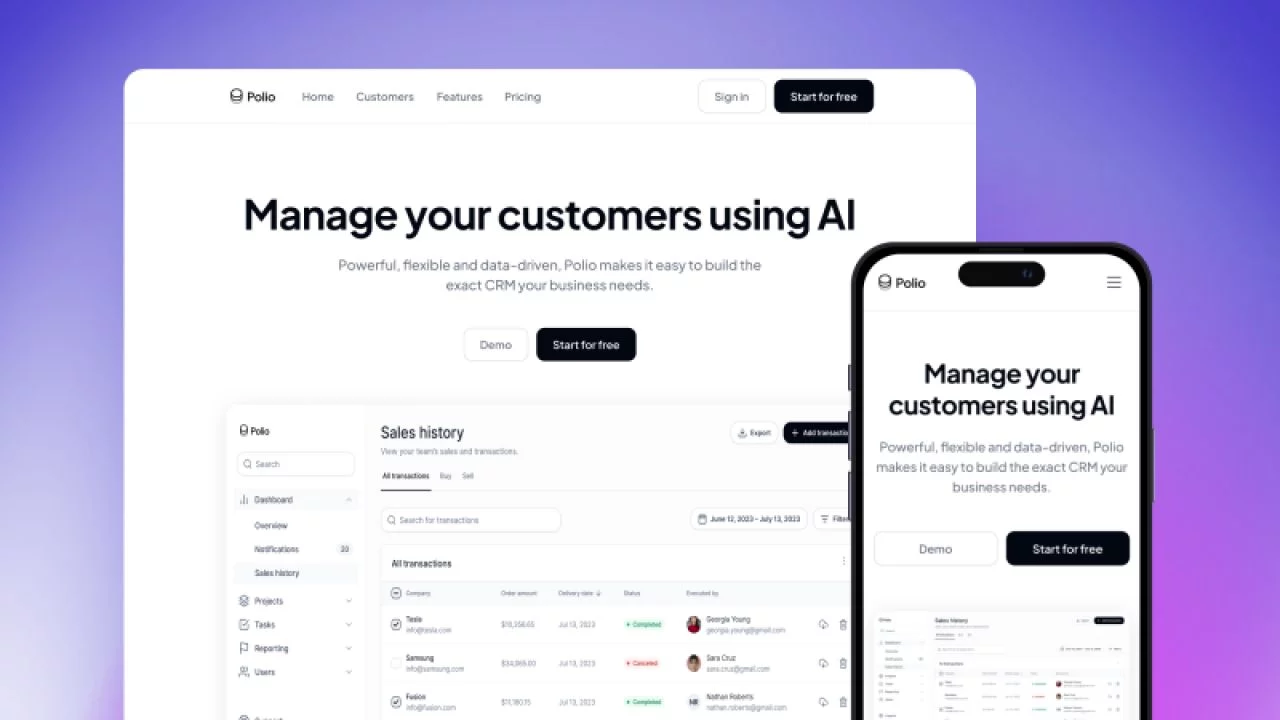 Premium
Learn online (no require download), easy download (Google Drive)

Ensure to get all files in the file list

Get free update course through your email

If you find a website cheaper than us, send it to us and we'll offer a cheaper price.

Last Updated Date: 11-05-2023

Course Size: 5.2 GB
Arash Ahadzadeh – UI Design , Figma Mastery (5.2 GB)
Last Updated Date: 11-05-2023
Google Drive Proof
Arash Ahadzadeh – UI Design , Figma Mastery
Owner
Last modified
File size
01-Module 01 - Introduction
02-Module 02 - UI Design Principles
03-Module 03 - Figma Academy
04-Module 04 - UI Elements
05-Module 05 - Master Color in UI Design
06-Module 06 - Web Design Project - Polio CRM Landing Page
07-Module 07 - UI Design Challenges
08-Module 08 - Advanced Prototyping
09-Module 09 - Conclusion
Arash Ahadzadeh – UI Design , Figma Mastery
01-Module 01 - Introduction
me
Nov 03, 2023 me
26.1 MB
02-What's UI or UX Design.mp4.mp4
me
Nov 03, 2023 me
37.1 MB
03-How to access the community.pdf
me
Nov 03, 2023 me
39.8 KB
Arash Ahadzadeh – UI Design , Figma Mastery
02-Module 02 - UI Design Principles
01- Intro to Design Principles.mp4.mp4
me
Nov 03, 2023 me
19.3 MB
me
Nov 03, 2023 me
32.5 MB
03- Visual Hierarchy.mp4.mp4
me
Nov 03, 2023 me
40.9 MB
me
Nov 03, 2023 me
24.8 MB
me
Nov 03, 2023 me
27.3 MB
me
Nov 03, 2023 me
61.1 MB
me
Nov 03, 2023 me
14.5 MB
08- Color Palette.mp4.mp4
me
Nov 03, 2023 me
13.9 MB
me
Nov 03, 2023 me
54.3 MB
me
Nov 03, 2023 me
41.7 MB
me
Nov 03, 2023 me
41.5 MB
me
Nov 03, 2023 me
96.4 MB
Arash Ahadzadeh – UI Design , Figma Mastery
03-Module 03 - Figma Academy
01- Introduction to Figma.mp4.mp4
02- Figma Academy (Exercise).fig.zip
me
Nov 03, 2023 me
7.6 MB
02- Figma Environment.mp4.mp4
me
Nov 03, 2023 me
61.4 MB
05- Editing Shapes.mp4.mp4
me
Nov 03, 2023 me
37.3 MB
me
Nov 03, 2023 me
38.8 MB
08- Boolean Operations.mp4.mp4
me
Nov 03, 2023 me
70.4 MB
me
Nov 03, 2023 me
44.7 MB
me
Nov 03, 2023 me
25.2 MB
me
Nov 03, 2023 me
42.6 MB
me
Nov 03, 2023 me
131.7 MB
me
Nov 03, 2023 me
46.1 KB
13- Figma Auto Layout Updates (2023).mp4.mp4
me
Nov 03, 2023 me
73.8 MB
14- Constraints and Adaptive Layouts.mp4.ts
me
Nov 03, 2023 me
30.4 MB
15- Styling Fill Stroke Effects.mp4.ts
me
Nov 03, 2023 me
47.6 MB
16- Text and Color Styles.mp4.mp4
me
Nov 03, 2023 me
71.9 MB
me
Nov 03, 2023 me
63.8 MB
me
Nov 03, 2023 me
33.8 MB
19- Interactive Components.mp4.mp4
me
Nov 03, 2023 me
31.6 MB
me
Nov 03, 2023 me
44.3 MB
me
Nov 03, 2023 me
31.2 MB
me
Nov 03, 2023 me
68.1 MB
23- Collaboration and commenting.mp4.mp4
me
Nov 03, 2023 me
17.3 MB
24- Important Keyboard Shortcuts.pdf
me
Nov 03, 2023 me
27.6 KB
me
Nov 03, 2023 me
95.6 MB
me
Nov 03, 2023 me
68.8 MB
Arash Ahadzadeh – UI Design , Figma Mastery
04-Module 04 - UI Elements
01- Intro to UI Elements.mp4.mp4
me
Nov 03, 2023 me
8.9 MB
me
Nov 03, 2023 me
21.5 MB
me
Nov 03, 2023 me
18.2 MB
me
Nov 03, 2023 me
8.9 MB
me
Nov 03, 2023 me
10.2 MB
06- Selection Controls.mp4.mp4
me
Nov 03, 2023 me
11.7 MB
me
Nov 03, 2023 me
12.9 MB
me
Nov 03, 2023 me
7.6 MB
me
Nov 03, 2023 me
23.9 MB
me
Nov 03, 2023 me
11.8 MB
me
Nov 03, 2023 me
8.7 MB
Arash Ahadzadeh – UI Design , Figma Mastery
05-Module 05 - Master Color in UI Design
01- The importance of colors in UI_UX design.mp4.mp4
me
Nov 03, 2023 me
9.1 MB
me
Nov 03, 2023 me
12.3 MB
03- The color ingredients.mp4.mp4
me
Nov 03, 2023 me
4.9 MB
04- Master the color wheel.mp4.mp4
me
Nov 03, 2023 me
10.5 MB
05- Different types of colors.mp4.mp4
me
Nov 03, 2023 me
13.6 MB
06- Color Harmonies.mp4.mp4
me
Nov 03, 2023 me
13.8 MB
07- Color Contrast.mp4.mp4
me
Nov 03, 2023 me
11.5 MB
08- Real-world examples of harmonious color schemes.mp4.mp4
me
Nov 03, 2023 me
38.7 MB
09- Introduction to Color Psychology.mp4.mp4
me
Nov 03, 2023 me
20.8 MB
10- Gender differences in color preference.mp4.mp4
me
Nov 03, 2023 me
7.4 MB
11- Required colors for UI design.mp4.mp4
me
Nov 03, 2023 me
22.7 MB
12- How to create a color palette for your project.mp4.mp4
me
Nov 03, 2023 me
28.7 MB
13- How to choose your base color.mp4.mp4
me
Nov 03, 2023 me
10.3 MB
14- How to choose an accent colors.mp4.mp4
me
Nov 03, 2023 me
4.6 MB
15- How to choose background colors.mp4.mp4
me
Nov 03, 2023 me
6.4 MB
16- Semantic colors in UI design.mp4.mp4
me
Nov 03, 2023 me
4.7 MB
17- What is a color scale.mp4.mp4
me
Nov 03, 2023 me
13.4 MB
18- What is Grayscale.mp4.mp4
me
Nov 03, 2023 me
11.5 MB
19- How to apply a color palette to your design.mp4.mp4
me
Nov 03, 2023 me
24.2 MB
20- How to create great gradients-.mp4.mp4
me
Nov 03, 2023 me
24.4 MB
21- What is color accessibility.mp4.mp4
me
Nov 03, 2023 me
16.5 MB
22- Validate your color palette based on contrast ratio.mp4.mp4
me
Nov 03, 2023 me
9.4 MB
23- Useful tools for accessibility.mp4.mp4
me
Nov 03, 2023 me
14.9 MB
Arash Ahadzadeh – UI Design , Figma Mastery
06-Module 06 - Web Design Project - Polio CRM Landing Page
01- Intro to the project.mp4.mp4
me
Nov 03, 2023 me
7.5 MB
02- Project Brief - Polio CRM Landing Page.pdf
me
Nov 03, 2023 me
71.9 KB
02- What's Project Brief.mp4.ts
03- What's a Design System.mp4.ts
me
Nov 03, 2023 me
32.9 MB
04- Create a Design System part 1.mp4.ts
05- Create a Design System part 2.mp4.mp4
me
Nov 03, 2023 me
73.6 MB
06- Create a Design System part 3.mp4.mp4
me
Nov 03, 2023 me
27.7 MB
07- Create a Design System part 4.mp4.mp4
me
Nov 03, 2023 me
76.1 MB
me
Nov 03, 2023 me
2.2 MB
08- Create a Design System part 5.mp4.mp4
me
Nov 03, 2023 me
63.6 MB
09- Create a moodboard.mp4.ts
me
Nov 03, 2023 me
63.1 MB
10- Create a Wireframe (Part 1).mp4.ts
me
Nov 03, 2023 me
120.1 MB
11- Create a Wireframe (Part 2).mp4.ts
me
Nov 03, 2023 me
54.3 MB
12- What's Box Model.mp4.mp4
me
Nov 03, 2023 me
39.1 MB
me
Nov 03, 2023 me
61.6 MB
me
Nov 03, 2023 me
58.9 MB
15- Social Proof Section.mp4.ts
me
Nov 03, 2023 me
33.4 MB
16- Features Section.mp4.ts
me
Nov 03, 2023 me
61.2 MB
me
Nov 03, 2023 me
50.9 MB
18- Expanded Features Section.mp4.ts
me
Nov 03, 2023 me
57.1 MB
me
Nov 03, 2023 me
57.1 MB
20- Testimonials Section.mp4.ts
me
Nov 03, 2023 me
57.3 MB
22- Footer Section.mp4.ts
me
Nov 03, 2023 me
42.2 MB
23- Responsiveness (Mobile).mp4.ts
me
Nov 03, 2023 me
134.6 MB
24- Responsiveness (Tablet).mp4.ts
me
Nov 03, 2023 me
45.9 MB
25- Responsiveness (Large).mp4.ts
me
Nov 03, 2023 me
38.5 MB
26- Componentization.mp4.ts
me
Nov 03, 2023 me
41.2 MB
27- Breakpoints Prototype.mp4.mp4
me
Nov 03, 2023 me
65.7 MB
28- Project Handoff.mp4.ts
me
Nov 03, 2023 me
43.6 MB
Arash Ahadzadeh – UI Design , Figma Mastery
07-Module 07 - UI Design Challenges
01- Design Challenge 1 - Sign-in Page.mp4.mp4
me
Nov 03, 2023 me
15.9 MB
02- Challenge 1 Soultion.mp4.ts
me
Nov 03, 2023 me
79.1 MB
03- Design Challenge 02 (Table).mp4.mp4
me
Nov 03, 2023 me
12.4 MB
04- Challenge 2 soultion (part 1).mp4.ts
me
Nov 03, 2023 me
89.1 MB
05- Challenge 2 Solution (Part 2).mp4.ts
me
Nov 03, 2023 me
83.9 MB
06- Design Challenge 3 (Sidebar Layout).mp4.mp4
me
Nov 03, 2023 me
9.8 MB
07- Challenge 3 Solution.mp4.mp4
me
Nov 03, 2023 me
37.5 MB
08- How to practice UI design.mp4.ts
me
Nov 03, 2023 me
50.1 MB
09- Tips on Color Usage.mp4.mp4
me
Nov 03, 2023 me
43.6 MB
me
Nov 03, 2023 me
16.4 MB
Arash Ahadzadeh – UI Design , Figma Mastery
08-Module 08 - Advanced Prototyping
01- What's prototyping.mp4.mp4
me
Nov 03, 2023 me
28.9 MB
02- Types of UI Animation.mp4.ts
me
Nov 03, 2023 me
31.7 MB
03-Assets (Figma File).zip
me
Nov 03, 2023 me
18.5 MB
03- Basics of Prototyping in Figma.mp4.ts
me
Nov 03, 2023 me
101.8 MB
04- Animated Like Button.mp4.mp4
me
Nov 03, 2023 me
58.5 MB
05- Variants & Interactive Components.mp4.ts
me
Nov 03, 2023 me
72.7 MB
06- Animated Buttons.mp4.mp4
me
Nov 03, 2023 me
72.6 MB
07- Animated Switches.mp4.mp4
me
Nov 03, 2023 me
33.8 MB
08- Animated Slider.mp4.mp4
me
Nov 03, 2023 me
51.5 MB
09- Animated Card.mov.mp4
me
Nov 03, 2023 me
36.3 MB
10- Animated Text.mp4.mp4
me
Nov 03, 2023 me
51.3 MB
11- Interactive Dropdown Menu Final.mp4.ts
me
Nov 03, 2023 me
66.3 MB
12- Animated Notification.mp4.ts
me
Nov 03, 2023 me
32.2 MB
13- iPhone's Dynamic Island.mp4.mp4
me
Nov 03, 2023 me
52.1 MB
14- 3D Animation in Figma.mp4.ts
me
Nov 03, 2023 me
50.8 MB
15- Loading Animation.mp4.ts
me
Nov 03, 2023 me
44.6 MB
16- Animated Mesh Gradient.mp4.ts
me
Nov 03, 2023 me
33.3 MB
17- Scroll Animation.mp4.mp4
me
Nov 03, 2023 me
60.6 MB
18- Animated Tab Bar.mp4.ts
me
Nov 03, 2023 me
31.3 MB
19- Animated Image Carousel.mp4.ts
me
Nov 03, 2023 me
34.2 MB
20- Animated Floating Action Button.mp4.mp4
me
Nov 03, 2023 me
38.3 MB
21- Accordion Effect.mp4.mp4
me
Nov 03, 2023 me
31.6 MB
Arash Ahadzadeh – UI Design , Figma Mastery
09-Module 09 - Conclusion
me
Nov 03, 2023 me
28.2 MB
Arash Ahadzadeh – UI Design & Figma Mastery Download Module 01
Mastering the basics is the cornerstone of any profitable UI/UX designer. On this module, we deal with equipping you with the important data and abilities that type the constructing blocks of outstanding design.
Module 02
Within the Figma Academy module, we take you on a step-by-step journey via the varied points of Figma, guaranteeing you change into proficient in using its full potential. From the fundamentals of navigating the interface to superior methods for creating advanced design methods and interactive prototypes, this module covers all of it.
Module 03
On this module we are going to undergo the important elements that type distinctive consumer interfaces. As a UI designer, understanding these components and their traits is essential for creating intuitive and visually interesting designs.
Module 04
Understanding the rules of coloration is important for creating visually interesting, harmonious, and significant consumer experiences. Via the Shade Idea module, we dive into the psychology of colours, coloration methods, coloration concord, and the efficient use of coloration in UI design.
Grasp coloration principle and create harmonious coloration palettes Create accessible coloration palettes Discover ways to apply a coloration palette to your design Module 05
The Sensible Net Design module focuses on two key points: creating your personal design system and crafting a fascinating touchdown web page. You'll discover ways to set up design pointers, and design a totally responsive touchdown web page that adapts to completely different units.
Create an accessible design system from scratch
Discover ways to construct an accessible design system in your initiatives.
Design a contemporary touchdown web page
Ideate, wireframe, and design a touchdown web page for a SaaS product.
Make your design responsive
Make your design adapt to completely different units equivalent to pill and cellular.
Ship your mission
Discover ways to put together and ship your mission to the developer.
Module 06
Within the Design Challenges module, we current you with thrilling alternatives to check your data, hone your abilities, and apply what you've discovered in real-world eventualities. Get able to deal with a sequence of design challenges that push your creativity, essential pondering, and problem-solving skills to new heights.
Module 07
Within the Prototyping & Animation module, uncover the facility of prototyping and animation as you remodel static interfaces into interactive and fascinating experiences. Grasp the artwork of making seamless transitions, fascinating animations, and user-friendly prototypes that actually showcase the potential of your designs.
Be taught the fundamentals of prototyping
Be taught the basics of prototyping in Figma.
Make superior micro-interactions
Flip your static UI components into animated elements.
Create superior prototypes
Discover ways to create superior animations and interactions in Figma.
Make seamless UI animations
Be taught real-world methods to make easy animations and transitions.
More courses you might like