Andrew Foxwell – Ad Buyers Bundle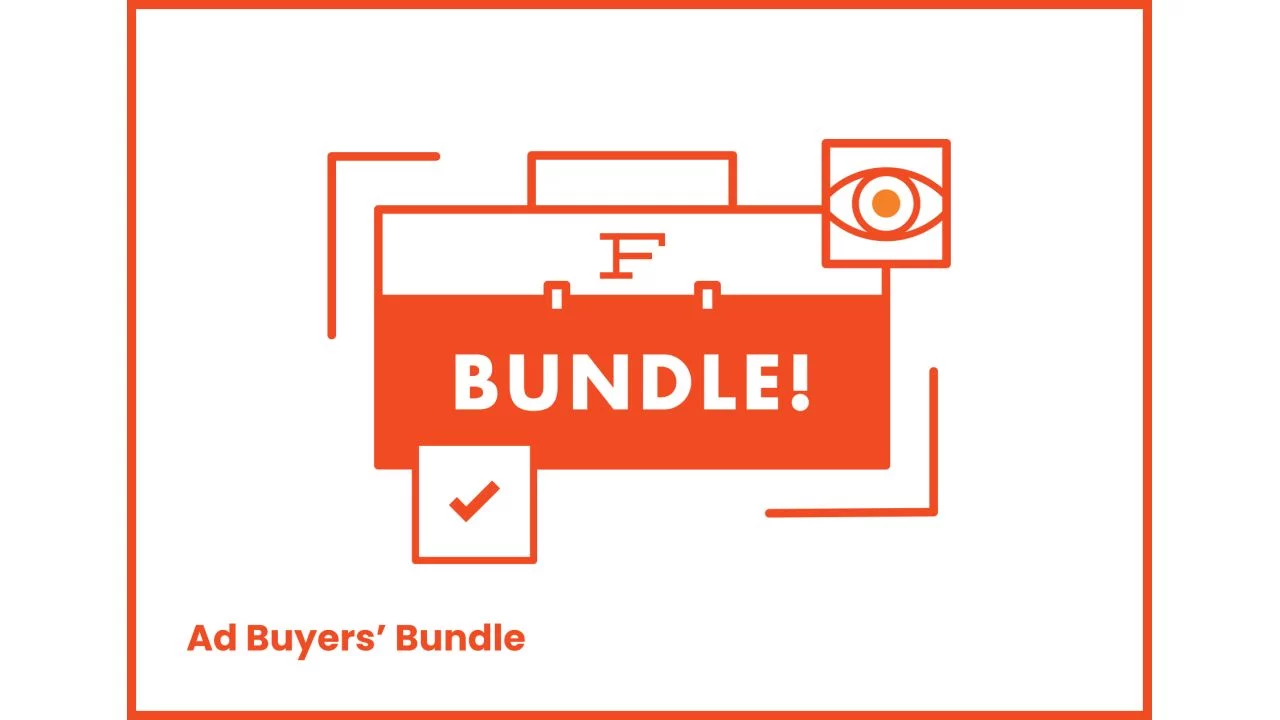 Premium
Learn online (no require download), easy download (Google Drive)

Ensure to get all files in the file list

Get free update course through your email

If you find a website cheaper than us, send it to us and we'll offer a cheaper price.

Last Updated Date: 08-08-2023
Andrew Foxwell – Ad Buyers Bundle (3.9 GB)
Last Updated Date: 08-08-2023
Google Drive Proof
Andrew Foxwell – Ad Buyers Bundle
Owner
Last modified
File size
01-Optimizing and Auditing With Confidence and Clarity
02-Tried and True Testing
Andrew Foxwell – Ad Buyers Bundle
01-Optimizing and Auditing With Confidence and Clarity
01-Optimizing and Auditing with Confidence and Clarity.mp4
me
Aug 08, 2023 me
864.9 MB
01-Optimizing and Auditing with Confidence and Clarity.png
me
Aug 08, 2023 me
180.1 KB
02-Foxwell Digital Webinar 7-27-21.mp4
me
Aug 08, 2023 me
918 MB
02-Foxwell Digital Webinar 7-27-21.png
me
Aug 08, 2023 me
619.3 KB
03-FD Optimization Webinar Deck - Q3 2021.pdf
me
Aug 08, 2023 me
2.8 MB
03-FD Optimization Webinar Deck - Q3 2021.png
me
Aug 08, 2023 me
83.5 KB
04-Foxwell Digital Delayed Attribution Worksheet.png
me
Aug 08, 2023 me
85.9 KB
04-Foxwell Digital Delayed Attribution Worksheet.xlsx
me
Aug 08, 2023 me
20.4 KB
05-Foxwell Digital ROAS Calculator.png
me
Aug 08, 2023 me
86.6 KB
05-Foxwell Digital ROAS Calculator.xlsx
me
Aug 08, 2023 me
31.8 KB
06-Foxwell Digital Facebook Changelog.png
06-Foxwell Digital Facebook Changelog.xlsx
me
Aug 08, 2023 me
64.3 KB
07-Susan Wenograd & Akvile DeFazio - Ways to Approach Optimization Post iOS 14.png
me
Aug 08, 2023 me
383.9 KB
07-Susan Wenograd and Akvile DeFazio - Ways to Approach Optimization Post iOS 14.mp4
me
Aug 08, 2023 me
105.1 MB
08-Shane Cicero - The Coming Changes to the Facebook Ads Platform.mp4
me
Aug 08, 2023 me
108.3 MB
08-Shane Cicero - The Coming Changes to the Facebook Ads Platform.png
me
Aug 08, 2023 me
299.1 KB
09-Tim Aton & Zach Hyde - Optimization and creative testing.png
me
Aug 08, 2023 me
326.2 KB
09-Tim Aton and Zach Hyde - Optimization and creative testing.mp4
me
Aug 08, 2023 me
116.5 MB
10-Ryan Kovach - How the Social Outlier Team Looks at Optimization.mp4
me
Aug 08, 2023 me
269.4 MB
10-Ryan Kovach - How the Social Outlier Team Looks at Optimization.png
me
Aug 08, 2023 me
290.7 KB
11-Nick Shackelford - Optimizing Facebook Ads.mp4
me
Aug 08, 2023 me
225.4 MB
11-Nick Shackelford - Optimizing Facebook Ads.png
me
Aug 08, 2023 me
306.7 KB
12-Q4 Optimization Webinar.mp4
me
Aug 08, 2023 me
707.8 MB
12-Q4 Optimization Webinar.png
me
Aug 08, 2023 me
386.4 KB
Andrew Foxwell – Ad Buyers Bundle
02-Tried and True Testing
Tried and True Testing.mp4
me
Aug 08, 2023 me
633.6 MB
Tried and True Testing.png
me
Aug 08, 2023 me
124.6 KB
Andrew Foxwell – Ad Buyers Bundle Download This course is all the things you have to learn about methods to optimize, audit and enhance efficiency of Fb and Instagram adverts in a post-iOS14 period. It lays out all of the current adjustments to attribution and optimization and methods to navigate them, exhibits you in-depth examples of methods to discover the appropriate audiences, bid the appropriate approach, restructure your accounts, scale issues correctly and construct inventive that converts.
Course Define & Class Takeaways
Defining optimization and auditing The way to know when to audit an account and when to optimize Widespread points and misconceptions Latest adjustments in optimizations and auditing (iOS14.5) How promoting post-iOS14 is totally different from pre-iOS14 Planning and strategizing the optimization course of the appropriate approach Each day, weekly, and month-to-month optimization Which metrics to take a look at when optimizing Optimizing via inventive, audiences, bidding, and placements Instruments, graphs, and knowledge (inside and out of doors of Fb Adverts Supervisor) you have to use to enhance your account audits Step-by-step guides and checklists for precisely optimizing and auditing Setting attainable objectives and expectations Course Additionally Contains
Foxwell Digital Optimization Webinar Membership ($500 worth) with quarterly Zoom webinars for Q2, Q3, & This fall of 2021 with updates on adjustments to Fb and Instagram adverts you need to know. Interviews with trade specialists together with: Susan Wenograd, Akvile DeFazio, Shane Cicero, Tim Aton, Zach Hyde, Ryan Kovach, and Nick Shackelford. Assets together with: Delayed Attribution Worksheet, ROAS Calculator, Promoting Changelog On this course, we clarify methods to arrange profitable checks inside Fb and Instagram adverts, giving sensible recommendation because it pertains to testing, together with inventive, placement, audiences, bidding, and extra. All programs bought by Foxwell Digital have a 100% satisfaction promise. In case you don't discover worth on this course, we'll refund your cash.
Subjects Coated
Why testing is essential Kinds of testing Figuring out testing success and significant metrics Statistical significance Submit-testing, figuring out findings, and communication Class Classes & Take-Aways
How to consider, strategize, and implement inventive, viewers, bid, and placement checks (with concrete examples of profitable checks) inside the Fb & Instagram Adverts Supervisor What facets of an advert will be examined, methods to take a look at each, and methods to decide which take a look at is finest for what you're making an attempt to do What to give attention to when testing totally different elements of an advert The way to decide statistical significance of 1 take a look at versus one other What to do post-testing, methods to decide winner(s), and methods to talk take a look at findings to purchasers or colleagues.
More courses you might like