Advanced Cryptocurrency Trading – Blockchain at Berkeley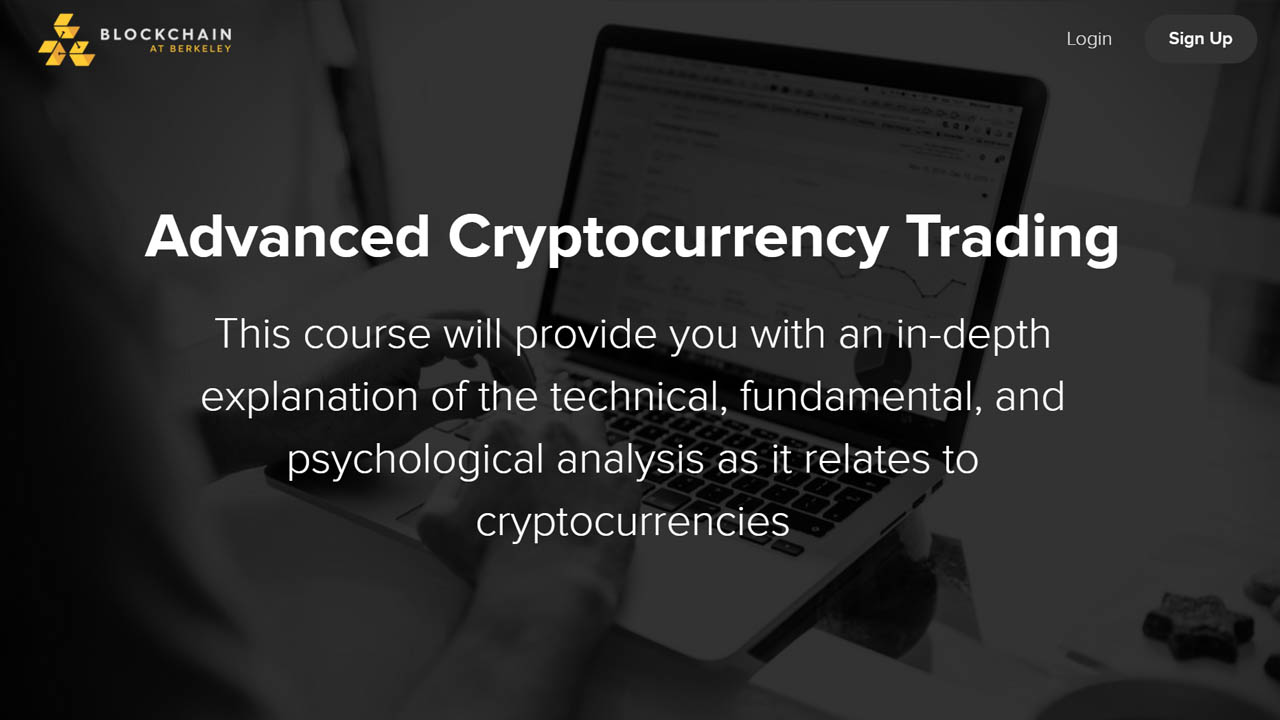 Premium
Learn online (no require download), easy download (Google Drive)

Ensure to get all files in the file list

Get free update course through your email

If you find a website cheaper than us, send it to us and we'll offer a cheaper price.

Last Updated Date: 07-09-2021
Advanced Cryptocurrency Trading - Blockchain at Berkeley (1.61 GB)
Last Updated Date: 07-09-2021
Google Drive Proof
Advanced Cryptocurrency Trading - Blockchain at Berkeley
Folders
1. Advanced Crypto Trading Course - Introduction
3. Intro to Technical Analysis
4. Advanced Technical Analysis
5. Intro to Top Market Cap
1. Advanced Crypto Trading Course - Introduction
2. ICO Due Diligence
Files
1. ICO Due Diligence Intro and Whitepaper.mp4
2. ICO Due Diligence Token Sale.mp4
3. ICO Due Diligence The Team.mp4
4. ICO Due Diligence The Team.mp4
5. ICO Due Diligence The Idea and Tech.mp4
6. ICO Due Diligence Regulation.mp4
7. ICO Due Diligence Review.mp4
8. ICO Due Diligence Checklist.mp4
Advanced Trading ICO Due Dilligence.pdf
3. Intro to Technical Analysis
Files
2. Intro to TA Importance of Timeframe.mp4
3. Intro to TA Price and Volume.mp4
4. Intro to TA Crash Cycle.mp4
5. Intro to TA Liquidity Zones.mp4
6. Intro to TA Triangles.mp4
7. Intro to TA Capitulation and Reversal Candles.mp4
8. Intro to TA Capitulation and Reversal Candles.mp4
4. Advanced Technical Analysis
Files
2. Advanced TA Trend Colored Candles.ts
3. Advanced TA Bollinger Bands.ts
4. Advanced TA Dynamic Support and Resistance.ts
5. Advanced TA Ichimoku Cloud Part 1.ts
6. Advanced TA Ichimoku Cloud Part 2.ts
7. Advanced TA Ichimoku Cloud Part 3.ts
8. Advanced TA Ichimoku Cloud Part 4.ts
9. Advanced TA Ichimoku Cloud Part 5.ts
10. Advanced TA Ichimoku Cloud Part 5.ts
11. Advanced TA Moving Averages.ts
12. Advanced TA Last Divergences.ts
5. Intro to Top Market Cap
Files
1. Market Cap Intro Bitcoin.ts
2. Market Cap Intro Ethereum.ts
3. Market Cap Intro Ripple.ts
4. Market Cap Intro IOTA.ts
5. Market Cap Intro NEM.ts
6. Market Cap Intro Litecoin.ts
7. Market Cap Intro Ethereum Classic.ts
8. Market Cap Intro Monero.ts
9. Market Cap Intro Dash.ts
10. Market Cap Intro EOS.ts
11. Market Cap Intro Tether.ts
6. Token Distribution
Files
Token Distribution Form.ts
Welcome to our advanced course on cryptocurrency trading! This course requires no previous knowledge and is presented in a way that everyone should be able to understand. That being said we highly recommend taking our free Cryptocurrency Trading Explained course if you are brand new to the space.
Description
While our introductory course was a basic overview that familiarized you to tools and resources in a broad sense, this course is much more concrete with walkthroughs, personal examples, and analysis. A real emphasis is put on tangible experiences based on over a decade of combined experience.
The ideal individual for this course is someone who is interested in trading cryptocurrency and wants an in depth walkthrough on how to start. This course stands to benefit college students, conventional traders, or anyone seeking a comprehensive cryptocurrency trading course. Unless you are a seasoned cryptocurrency trader, this is the course for you!
We have included the slide deck used for this presentation under the first video. As a member of our advanced trading course, you will be added to the private trading channel on our Slack. Included in the last slide is a link to a google survey, please submit your email there for an invite to our Slack if you are not already a member or need to be added to the private channel.
More courses you might like