AdPreneur Academy – Self-study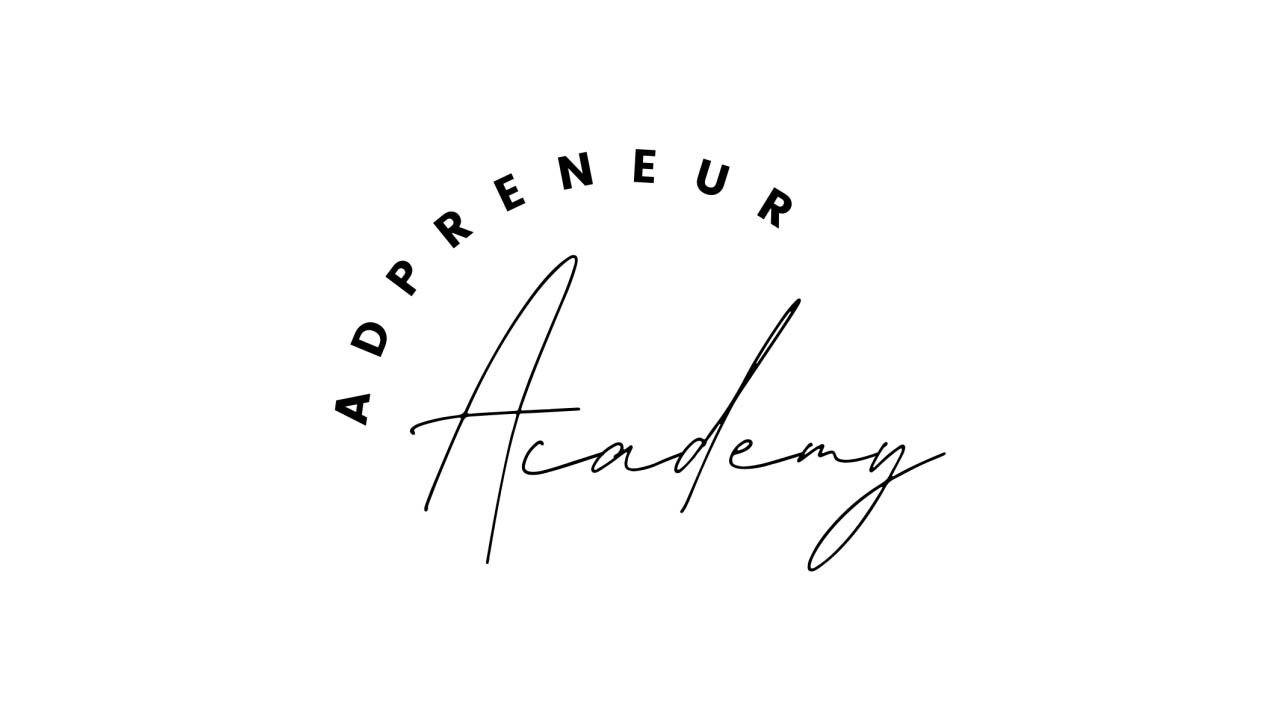 Premium
Learn online (no require download), easy download (Google Drive)

Ensure to get all files in the file list

Get free update course through your email

If you find a website cheaper than us, send it to us and we'll offer a cheaper price.

Last Updated Date: 09-01-2022
AdPreneur Academy - Self-study (18.1 GB)
Last Updated Date: 09-01-2022
Google Drive Proof
AdPreneur Academy - Self-study
10000000_276490864370554_7562185334061617889_n.mp4
me
Sep 01, 2022 me
292 MB
10000000_295839645492814_2632886464586444124_n.mp4
me
Sep 01, 2022 me
249.5 MB
10000000_1478570155861542_3118914051702440344_n.mp4
me
Sep 01, 2022 me
287.5 MB
me
Sep 01, 2022 me
18.8 MB
me
Sep 01, 2022 me
2.7 MB
me
Sep 01, 2022 me
49.5 MB
Create_a_waitlist_in_mailchimp_1_.mp4
me
Sep 01, 2022 me
17.7 MB
Create_your_Lead_Magnet_in_Canva.mp4
me
Sep 01, 2022 me
60.4 MB
me
Sep 01, 2022 me
30.7 MB
me
Sep 01, 2022 me
27.3 MB
me
Sep 01, 2022 me
22.9 MB
me
Sep 01, 2022 me
22.7 MB
Foundation_Facebook_Ads_kickstart_training.mp4
me
Sep 01, 2022 me
136.2 MB
Foundations_-_an_intro_to_Meta_Ads..mp4
me
Sep 01, 2022 me
73.2 MB
me
Sep 01, 2022 me
79.6 MB
GMT20200821-080203_Mastermind_1920x1118.mp4
me
Sep 01, 2022 me
1.5 GB
How_to_custom_audiences.mp4
Livestream_with_ad_managers_from_AdPreneur_Academy.mp4
me
Sep 01, 2022 me
263.4 MB
me
Sep 01, 2022 me
21.7 MB
Lookalikes from custom audiences.mov
me
Sep 01, 2022 me
11.6 MB
me
Sep 01, 2022 me
24.1 MB
me
Sep 01, 2022 me
23.6 MB
MASTERCLASS-_get_visible_with_podcast_guesting.mp4
me
Sep 01, 2022 me
85.3 MB
MODULE_1_cat_1_Mindset_lesson_1.m4v
me
Sep 01, 2022 me
12.9 MB
MODULE_1_cat_1_Mindset_lesson_2.m4v
me
Sep 01, 2022 me
9.4 MB
MODULE_1_cat_1_Mindset_lesson_3.m4v
me
Sep 01, 2022 me
8.1 MB
MODULE_1_cat_1_Mindset_lesson_4.m4v
me
Sep 01, 2022 me
5.8 MB
MODULE_1_cat_1_Mindset_lesson_5.m4v
MODULE_1_cat_2_business_lesson_1.m4v
me
Sep 01, 2022 me
9.3 MB
MODULE_1_cat_2_business_lesson_2.m4v
me
Sep 01, 2022 me
46.9 MB
MODULE_1_cat_2_business_lesson_3.m4v
MODULE_1_cat_2_business_lesson_4.m4v
me
Sep 01, 2022 me
29.9 MB
MODULE_1_cat_2_business_lesson_5.m4v
me
Sep 01, 2022 me
18.3 MB
MODULE_1_cat_3_getting_clients_.m4v
me
Sep 01, 2022 me
19.9 MB
MODULE_1_cat_3_getting_clients_advanced.m4v
me
Sep 01, 2022 me
19.3 MB
MODULE_1_cat_3_getting_clients_lesson2_.m4v
me
Sep 01, 2022 me
19.4 MB
MODULE_1_cat_3_getting_clients_lesson_3.m4v
me
Sep 01, 2022 me
27.1 MB
MODULE_1_cat_3_getting_clients_selling.m4v
me
Sep 01, 2022 me
22.8 MB
MODULE_2_cat_1_journey(1).m4v
me
Sep 01, 2022 me
6.9 MB
MODULE_2_cat_1_journey.m4v
me
Sep 01, 2022 me
6.9 MB
MODULE_2_cat_1_journey_lesson_2(1).m4v
me
Sep 01, 2022 me
33.8 MB
MODULE_2_cat_1_journey_lesson_2.m4v
me
Sep 01, 2022 me
33.8 MB
MODULE_2_cat_1_journey_lesson_3(1).m4v
me
Sep 01, 2022 me
27.7 MB
MODULE_2_cat_1_journey_lesson_3.m4v
me
Sep 01, 2022 me
27.7 MB
MODULE_2_cat_2_communication_4.m4v
me
Sep 01, 2022 me
11.6 MB
MODULE_2_cat_2_communication_lesson_1(1).m4v
me
Sep 01, 2022 me
6.7 MB
MODULE_2_cat_2_communication_lesson_1.m4v
me
Sep 01, 2022 me
6.7 MB
MODULE_2_cat_2_communication_lesson_2(1).m4v
me
Sep 01, 2022 me
16.1 MB
MODULE_2_cat_2_communication_lesson_2.m4v
me
Sep 01, 2022 me
16.1 MB
MODULE_2_cat_2_communication_lesson_3(1).m4v
me
Sep 01, 2022 me
7.7 MB
MODULE_2_cat_2_communication_lesson_3.m4v
me
Sep 01, 2022 me
7.7 MB
MODULE_2_cat_2_communication_lesson_5.m4v
me
Sep 01, 2022 me
9.6 MB
me
Sep 01, 2022 me
13.4 MB
MODULE_3_cat_1_BTA_lesson_2.m4v
me
Sep 01, 2022 me
30.9 MB
MODULE_3_cat_1_BTA_lesson_3.m4v
me
Sep 01, 2022 me
6.4 MB
MODULE_3_cat_1_BTA_lesson_4.m4v
me
Sep 01, 2022 me
7.2 MB
MODULE_3_cat_2_Calculate_lesson_2.m4v
me
Sep 01, 2022 me
24.7 MB
MODULE_3_cat_2_Calculate_lesson_3.m4v
MODULE_3_cat_2_Calculate_lesson_4.m4v
me
Sep 01, 2022 me
16.8 MB
MODULE_3_cat_3_Explore_lesson_1.m4v
me
Sep 01, 2022 me
8.9 MB
MODULE_3_cat_3_Explore_lesson_2.m4v
me
Sep 01, 2022 me
19.9 MB
MODULE_3_cat_3_Explore_lesson_3.m4v
me
Sep 01, 2022 me
35.5 MB
MODULE_3_cat_3_Explore_lesson_4.m4v
me
Sep 01, 2022 me
25.1 MB
MODULE_3_cat_3_Explore_lesson_5.m4v
me
Sep 01, 2022 me
28.6 MB
MODULE_3_cat_4_Deploy_lesson_1.m4v
me
Sep 01, 2022 me
14.8 MB
MODULE_3_cat_4_Deploy_lesson_2.m4v
me
Sep 01, 2022 me
31.3 MB
MODULE_3_cat_4_Deploy_lesson_3.m4v
me
Sep 01, 2022 me
20.2 MB
MODULE_3_cat_4_funnels_bonus_lesson_1.m4v
me
Sep 01, 2022 me
11.1 MB
MODULE_3_cat_4_funnels_bonus_lesson_3.m4v
me
Sep 01, 2022 me
25.3 MB
MODULE_4_cat_1_Prep_lesson_2.m4v
me
Sep 01, 2022 me
4.7 MB
MODULE_4_cat_1_Prep_lesson_3.m4v
me
Sep 01, 2022 me
10.5 MB
MODULE_4_cat_1_Prep_lesson_4.m4v
me
Sep 01, 2022 me
11.7 MB
MODULE_4_cat_1_Prep_lesson_5.m4v
me
Sep 01, 2022 me
10.4 MB
MODULE_4_cat_2_campaign_set_up_lesson_1.m4v
me
Sep 01, 2022 me
24.8 MB
MODULE_4_cat_2_campaign_set_up_lesson_2.m4v
me
Sep 01, 2022 me
22.6 MB
MODULE_4_cat_2_campaign_set_up_lesson_3.m4v
me
Sep 01, 2022 me
9.4 MB
MODULE_4_cat_2_campaign_set_up_lesson_4.m4v
me
Sep 01, 2022 me
19.6 MB
MODULE_4_cat_4_creative_lesson_1.m4v
me
Sep 01, 2022 me
18.3 MB
MODULE_4_cat_4_creative_lesson_2.m4v
me
Sep 01, 2022 me
12.3 MB
MODULE_4_cat_5_testing_lesson_1.m4v
me
Sep 01, 2022 me
4.9 MB
MODULE_4_cat_5_testing_lesson_2.m4v
me
Sep 01, 2022 me
4.6 MB
MODULE_4_cat_5_testing_lesson_3_complete.mp4
me
Sep 01, 2022 me
40.1 MB
MODULE_4_cat_6_managing_ads_lesson_1.m4v
MODULE_4_cat_6_managing_ads_lesson_3.m4v
MODULE_4_cat_6_managing_ads_lesson_4.m4v
me
Sep 01, 2022 me
10.9 MB
MODULE_4_cat_6_managing_ads_lesson_5.m4v
MODULE_4_cat_7_Troubleshooting_lesson_1.m4v
me
Sep 01, 2022 me
13.9 MB
MODULE_4_cat_7_Troubleshooting_lesson_2.m4v
MODULE_4_cat_7_Troubleshooting_lesson_3.m4v
me
Sep 01, 2022 me
12.6 MB
MODULE_4_cat_7_Troubleshooting_lesson_4.m4v
me
Sep 01, 2022 me
16.3 MB
MODULE_5_cat_1_lesson_1.mp4
me
Sep 01, 2022 me
46.2 MB
MODULE_5_cat_1_lesson_2.mp4
me
Sep 01, 2022 me
21.1 MB
MODULE_5_cat_1_lesson_3.mp4
me
Sep 01, 2022 me
96.4 MB
MODULE_5_cat_2_lesson_1.mp4
me
Sep 01, 2022 me
52.7 MB
MODULE_5_cat_2_lesson_2.mp4
me
Sep 01, 2022 me
80.1 MB
MODULE_5_cat_3_lesson_1.mp4
me
Sep 01, 2022 me
100.5 MB
MODULE_5_cat_3_lesson_2.mp4
MODULE_5_cat_3_lesson_3.mp4
me
Sep 01, 2022 me
38.4 MB
me
Sep 01, 2022 me
288.7 MB
me
Sep 01, 2022 me
598.3 MB
Meet_an_AdPreneur_from_the_academy.mp4
me
Sep 01, 2022 me
172.1 MB
me
Sep 01, 2022 me
239.7 MB
PR_Secrets_Masterclass.mp4
me
Sep 01, 2022 me
283.7 MB
me
Sep 01, 2022 me
25.6 MB
me
Sep 01, 2022 me
211.2 MB
me
Sep 01, 2022 me
93.9 MB
me
Sep 01, 2022 me
52.3 MB
me
Sep 01, 2022 me
165.9 MB
me
Sep 01, 2022 me
81.7 MB
me
Sep 01, 2022 me
65.5 MB
me
Sep 01, 2022 me
159.5 MB
me
Sep 01, 2022 me
36.7 MB
me
Sep 01, 2022 me
154 MB
Screen_Recording_2021-02-25_at_10.58.15.mp4
me
Sep 01, 2022 me
103.9 MB
Screen_Recording_2021-02-25_at_11.03.42.mp4
me
Sep 01, 2022 me
163.3 MB
Screen_Recording_2021-02-25_at_11.29.54.mp4
me
Sep 01, 2022 me
90.4 MB
Screen_Recording_2021-02-25_at_11.38.40.mp4
me
Sep 01, 2022 me
116.1 MB
Screen_Recording_2021-02-25_at_11.50.02.mp4
me
Sep 01, 2022 me
299 MB
Screen_Recording_2021-02-25_at_12.36.00.mp4
me
Sep 01, 2022 me
211.2 MB
Screen_Recording_2021-12-03_at_11.23.53.mp4
me
Sep 01, 2022 me
25.4 MB
Screen_Recording_2021-12-09_at_09.17.05.mp4
me
Sep 01, 2022 me
165.9 MB
Screen_Recording_2021-12-09_at_11.29.49.mp4
Screen_Recording_2021-12-09_at_11.44.13.mp4
me
Sep 01, 2022 me
152.5 MB
Screen_Recording_2021-12-10_at_10.14.37.mp4
me
Sep 01, 2022 me
239.7 MB
Screen_Recording_2021-12-10_at_10.56.40.mp4
Screen_Recording_2021-12-13_at_09.29.41.mp4
me
Sep 01, 2022 me
46.8 MB
Screen_Recording_2021-12-13_at_12.50.16.mp4
me
Sep 01, 2022 me
177.3 MB
me
Sep 01, 2022 me
7.7 MB
me
Sep 01, 2022 me
3.1 MB
me
Sep 01, 2022 me
6.1 MB
Traffic_mindset_to_build_your_audience.mov
me
Sep 01, 2022 me
7.4 MB
Traffic_select_platform.mov
me
Sep 01, 2022 me
8.3 MB
me
Sep 01, 2022 me
39.9 MB
me
Sep 01, 2022 me
181.7 MB
Who_are_you_talking_to.mp4
me
Sep 01, 2022 me
14.6 MB
me
Sep 01, 2022 me
4.1 MB
Workshop_1_Get_Clients_for_your_Facebook_ads_business.mp4
me
Sep 01, 2022 me
258.1 MB
Workshop_2_Get_Results_for_your_Facebook_ads_clients.mp4
me
Sep 01, 2022 me
162.2 MB
Workshop_3_Get_Clarity_for_your_ads_business.mp4
me
Sep 01, 2022 me
207.3 MB
me
Sep 01, 2022 me
4.8 MB
me
Sep 01, 2022 me
15.1 MB
me
Sep 01, 2022 me
9.5 MB
me
Sep 01, 2022 me
13.5 MB
me
Sep 01, 2022 me
8.3 MB
me
Sep 01, 2022 me
27.3 MB
me
Sep 01, 2022 me
87.4 MB
me
Sep 01, 2022 me
228.1 MB
me
Sep 01, 2022 me
14.3 MB
me
Sep 01, 2022 me
60.1 MB
me
Sep 01, 2022 me
61.1 MB
me
Sep 01, 2022 me
58.6 MB
me
Sep 01, 2022 me
106.7 MB
me
Sep 01, 2022 me
42.5 MB
opt_in_page_mailchimp.mp4
me
Sep 01, 2022 me
64.7 MB
me
Sep 01, 2022 me
58.6 MB
me
Sep 01, 2022 me
31.5 MB
me
Sep 01, 2022 me
50.8 MB
me
Sep 01, 2022 me
34.5 MB
me
Sep 01, 2022 me
21.9 MB
me
Sep 01, 2022 me
58.8 MB
me
Sep 01, 2022 me
31.5 MB
me
Sep 01, 2022 me
116.2 MB
me
Sep 01, 2022 me
257.9 MB
me
Sep 01, 2022 me
347.3 MB
me
Sep 01, 2022 me
176 MB
me
Sep 01, 2022 me
423.1 MB
me
Sep 01, 2022 me
322.7 MB
me
Sep 01, 2022 me
205.7 MB
me
Sep 01, 2022 me
219.2 MB
me
Sep 01, 2022 me
111.3 MB
me
Sep 01, 2022 me
589.8 MB
me
Sep 01, 2022 me
300.8 MB
me
Sep 01, 2022 me
313.8 MB
me
Sep 01, 2022 me
39.9 MB
me
Sep 01, 2022 me
743.6 MB
me
Sep 01, 2022 me
1.9 GB
me
Sep 01, 2022 me
21.6 MB
me
Sep 01, 2022 me
128.8 MB
welcome_video_-_onboarding.mp4
me
Sep 01, 2022 me
60.6 MB
me
Sep 01, 2022 me
650.2 MB
me
Sep 01, 2022 me
65.9 MB
It is your flip to face out and change into an AdPreneur (and it is potential inside solely 2 months!)
AdPreneur Academy teaches you find out how to grasp one of the vital sought-after abilities within the advertising and marketing world and to shortly & simply develop your 6-determine Meta™ Advertisements Administration enterprise.
ADPRENEUR ACADEMY IS CURRENTLY OPEN.
Why 'advertisements administration'?
You do not want me to remind you that studying find out how to run Meta Advertisements for companies (and doing it very well) is your shortcut to attracting premium (aka excessive-paying!) purchasers and the important thing to constructing your individual profitable, worthwhile enterprise.
However merely studying about advertisements and providing 'advertisements administration' as a service is simply half the story…
You see, there are 1000s of struggling advertisements managers on the market (and also you may even be considered one of them), who aren't experiencing the extent of success that is potential.
WHY?
➡ They're working with purchasers who drain the life out of them however they can not seem to appeal to the categories who respect their time and their experience.
➡ They're always winging it they usually know that there is in all probability a greater approach to do issues.
➡ They have not 'cracked the code' on advertisements and are spinning their wheels both attempting to get outcomes for purchasers and by no means really feel assured sufficient to name themselves an 'advertisements professional'.
➡ In consequence, they're feeling fairly pissed off as a result of they've not reached their true potential…but they know they had been meant for extra.
Do not let that occur to you.
I wish to share one thing probably life-altering with you…
Guess what. I used to be the place you are actually.
After I made that call and dedication to specialise as an advert supervisor and, my complete world modified.
I used to be not a Jack(ie)-of-all-trades.
I ended having to 'promote' my companies to potential purchasers.
I grew in confidence as I used to be seen because the 'professional' in my area of interest.
I used to be paid greater than I ever earned earlier than (or thought would even be potential).
But it surely wasn't all the time simple.
At first I lacked data. And confidence. And programs and processes.
However as quickly as I began to construct every of these 3 issues, that is when my enterprise actually took off.
5 years on and multi-6 figures later, I am right here to not solely educate you ways I've finished it, however to actually hand you the templates, techniques, data and intel that can assist you shortcut your approach to changing into a real AdPreneur.
"I did one other coaching earlier than however it fully omitted the a part of operating advertisements for another person, and therefore the entire setup and onboarding course of was lacking.
In AdPreneur Academy I discovered so many issues that I did not know earlier than, and in addition a distinct strategy to many issues that I knew already.
I now know what I'm doing to arrange and onboard new purchasers extra simply (much less trial and error and extra streamlined), and find out how to troubleshoot if issues do go flawed. And I do know all the things that I want for operating advertisements for all kinds of purchasers from numerous backgrounds and industries.
I might 100% advocate AdPreneur Academy."
Melanie Avis, Digital Assistant, Advertisements Supervisor & E-mail Advertising and marketing Skilled
However earlier than I provide the ins & outs of AdPreneur Academy, bear this in thoughts…
Fb & Instagram Advertisements administration is among the most in-demand however underneath-equipped abilities within the advertising and marketing world!
FACT!
Companies are crying out for specialists (such as you) to assist them.
BUT, not all advert managers are in a position to get outcomes for purchasers. Nor do they perceive the significance of a stellar shopper expertise. And even know find out how to start automating their processes and programs of their enterprise.
Studying find out how to run advertisements is solely not sufficient.
More courses you might like